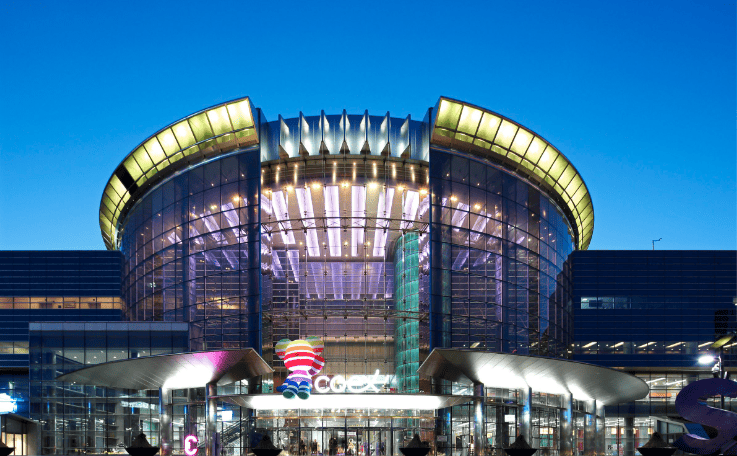 Frieze today unveiled highlights of  Frieze Seoul 2023, returning to COEX in the Gangnam district of the city from September 6th – 9th, 2023. In addition, the city of Seoul will host Seoul Art Week from September 1st – 10th to support the success of Frieze Seoul, by promoting the fair throughout the city and building info centers in the areas of Samcheong and Hannam for visitors.
Bringing together over 120 leading galleries from across the globe, Frieze Seoul will feature a strong core of Asia-based exhibitors, with a particular emphasis on those operating spaces in Korea. The fair will include two special sections: Focus Asia, for solo presentations from young galleries based in Asia, and Frieze Masters, dedicated to art from antiquity through the 20th century. A dedicated edition of Frieze
Viewing Room will open ahead of the fair on August 30, offering audiences a first look at the galleries' presentations and the opportunity to engage with the fair from afar.
'Frieze Seoul, together with Kiaf SEOUL, has already in our second year become an anchor in the city's art calendar, underlining Seoul's position as Asia's most exciting art capital on the rise. We look forward to welcoming our participating galleries from across the globe, who will bring a wide range of solo and curated presentations featuring some of the leading artists working today. With a strong contingent of Korea- and Asia-based galleries, Frieze Seoul promises to bring together the best in local, regional and international creativity.'

Patrick Lee, Director of Frieze Seoul
Ambitious solo presentations & curated shows.
The fair will feature a strong lineup of the world's leading galleries, showcasing a range of solo booths and curated presentations, with many artists exhibiting in Korea for the first time.
Highlights include:
A solo presentation of new paintings by Los Angeles-based artist Mary Weatherford that evoke both the natural world and the inner functions of the mind and body (David Kordansky Gallery)
Kukje Gallery will show works by Korean artists including Park Seo-Bo and Ha Chong-Hyun — both pioneers of the Dansaekhwa movements — Choi Wook-kyung and Jeong Yeon-doo
Jessica Silverman gallery will dedicate their booth to ceramic sculptures and oil paintings by Californian-based artist Woody De Othello; the artist's first show in Asia will explore the domestic, anthropomorphic, and surreal
A solo show by Chou Yu-Cheng, showcasing the latest abstract paintings from his 'Origami' series (Kiang Malingue)
A solo booth of new works by Incheon-born, New York-based artist Cindy Ji Hye Kim, combining translucent silk and wooden sculptures that draw upon ancient Korean funerary and ritual objects to reflect upon the process of mourning (François Ghebaly)
Pace Gallery will debut its representation of Lawrence Weiner's estate with a booth anchored by the artist's ON THE LINE OFF THE LINE (1997), alongside works by Lee Kun-Yong, Yoshitomo Nara and Robert Nava
A solo presentation of oil paintings by Naoki Tomita, portraying urban scenes of contemporary Japan that examine emptiness in contemporary life (Maho Kubota)
A display by Andrea Marie Breiling, the artist's first solo presentation in Korea, of her kinetic abstract works rendered with spray paint (Night Gallery)
The Modern Institute will present new panels by Walter Price showing interiors that combine drawing and painting to examine the structures of power and associated questions of access
A group presentation featuring three pioneering Korean artists — Yun Hyong-keun, Chung Chang-Sup and Yoo Youngkuk — alongside artists of the new generation including Koo Jeong A, who will represent Korea at the 2024 Venice Biennale (PKM)
A curated presentation spanning multiple generations and geographies, including works by significant Korean artists Lee Bul, Do Ho Suh and Sung Neung Kyung (Lehmann Maupin)
New works from Korean artist Hyun-Mi Yoo featuring puzzle pieces, alongside works by internationally acclaimed artists Rirkrit Tiravanija, Do Ho Suh and Ryan Gander (STPI)
A collection of works by Choi Jeong Hwa, Hyungkoo Lee, Keem Yiyoung and Haneyl Choi that emphasize each artist's role within their generation and respective disciplines (P21)
A dual presentation by Hanoi-based Do Thanh Lang, whose canvases draw from online media, and Tallinn-based Will Thurman, whose paintings ironize structural norms. (Galerie Quynh)
A group display featuring works by leading artists from the Indian Subcontinent including Rameshwar Broota, Anju Dodiya, Atul Dodiya, N.S. Harsha and Praneet Soi, alongside exciting young artists Biraaj Dodiya, Shrimanti Saha and Shailesh B.R. (Vadehra)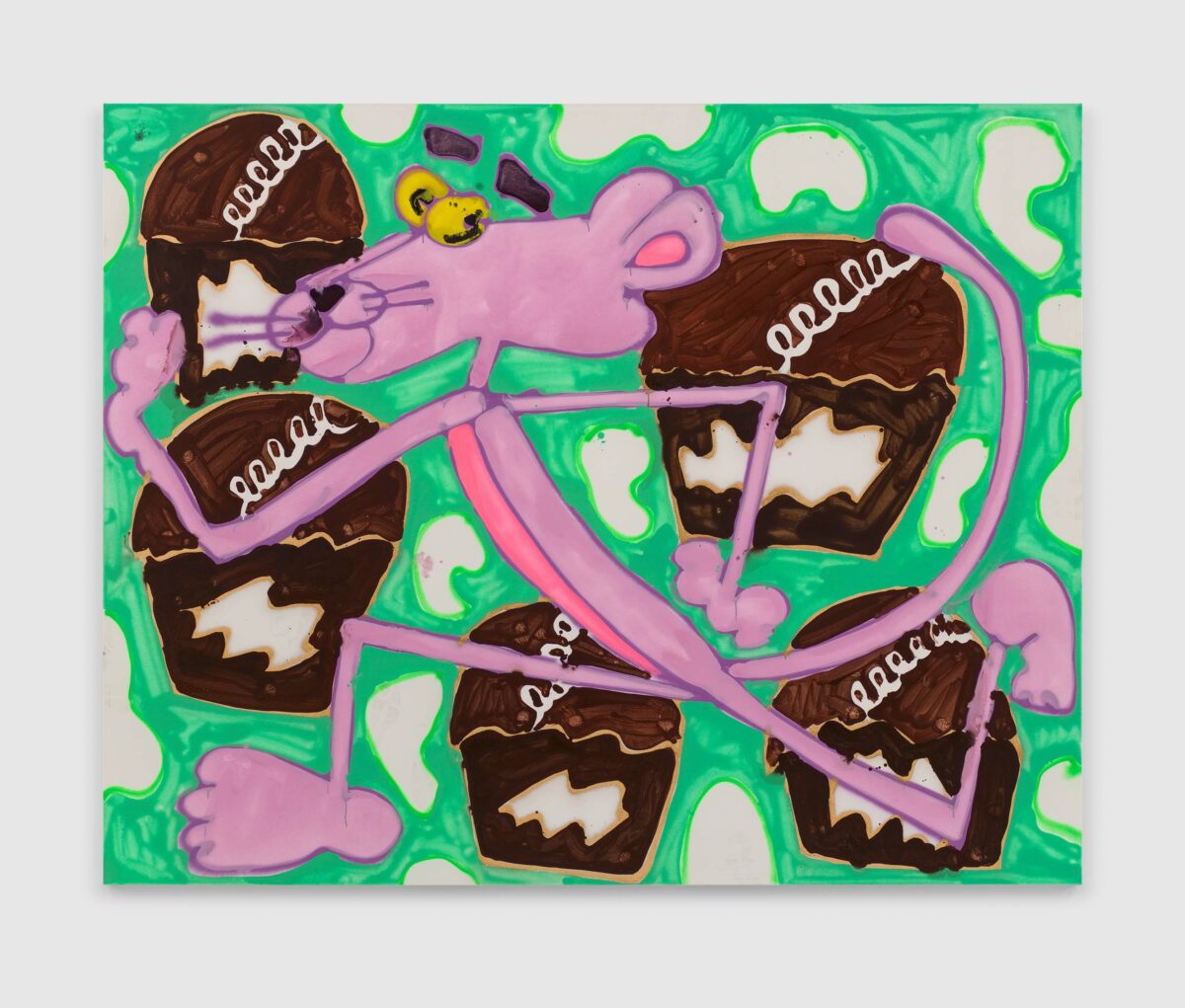 A group exhibition including new monotypes and paintings by Katherine Bernhardt, paintings by Mama Anderson and key works by Yayoi Kusama ( David Zwirner)
Focus Asia
This year advised by Hyejung Jang (Chief Curator, DOOSAN Gallery) and Joselina Cruz (Director and Curator at the Museum of Contemporary Art and Design (MCAD), De La Salle-College of Saint Benilde, Manila), Focus Asia returns with ten solo artist presentations from galleries in the region, founded in or after 2011. An anchor section of all Frieze's fairs, Focus foregrounds discovery. Spotlighting a cross- section of today's most exciting up-and-coming or overlooked names, highlights will include:
Sinae Yoo's new series of works, including an altarpiece reminiscent of Old Master paintings, examining the complexities of honesty and the role of subjectivity in shaping our understanding of the world (Cylinder)
Fabric installations by Woo Hannah — this year the recipient of the inaugural Frieze Artist Award in Seoul, supported by Bulgari — employing as their central motif a mythic female god to comment on the energy of womanhood (G Gallery)
Site-specific works by Yuko Mohri, including Decomposition, which uses a synthesizer to translate the sounds of an arrangement of fruits into an unstable harmony (Yutaka Kikutake)
A series of Prae Pupityastaporn's diptychs, extracting from the mundane a dreamlike insight into the flux and fragility of memory, both personal and shared (Nova Contemporary)
New works by Priyageetha Dia created with 3D animation and game engine software, continuing the artist's research into Southeast Asian plantation histories (Yeo Workshop)
Frieze Masters
The Frieze Masters section of Frieze Seoul, steered by Nathan Clements-Gillespie, will bring together millennia of art — from antiquities to rare manuscripts and books to 20th-century masterpieces. Highlights will include:
A solo presentation of works by Rhee Seundja, tracing the artist's pursual of her own lyrical abstraction over a six-decade career (Gallery Hyundai)
A presentation of works by significant Modernists including On Kawara, Sol Lewitt and Lawrence Weiner — concurrent with the latter's solo exhibition at Amorepacific Museum of Art (Konrad Fischer Galerie)
Gray Gallery will show an exhibition to celebrate the 60th anniversary of the Chicago-based gallery, with a selection of works by artists including Jim Dine, David Hockney, Alex Katz, Jaume Plensa, McArthur Binion, Leon Polk Smith and Evelyn Statsinger, for their debut at Frieze Seoul
Peter Harrington will show rare books that track the evolution of manuscript and print culture from its beginning in East Asia through to the 20th century
A curated selection of works on paper from some of art history's most celebrated names, with artists represented including Paul Cézanne, Helen Frankenthaler, Lucian Freud, Henri Matisse, Joan Mitchell, Pablo Picasso, Pierre-Auguste Renoir, Egon Schiele, Joseph Mallord William Turner and Edouard Vuillard (Stephen Ongpin Fine Art)
Works from artists including Yun Hyong-keun, Lucio Fontana and Günther Uecker, alongside a selection of antiquities, including a rare Khmer head of a deity from the reign of Jayavarman VII (Axel Vervoordt)
Frieze Week
For the second year, CHANEL and Frieze present 'NOW & NEXT' — a video series spotlighting Korean artists. The continuation of 'NOW & NEXT' pairs established artists with emerging talents, bringing together some of today's most accomplished creators with the next generation of visionaries. The three- part series is particularly invested in promoting artistic dialogue across generations, including Minouk Lim and Seo Young Chang. Additional Frieze Week partners include Jo Malone London, Mulberry and Acne Studios.
Frieze Seoul 2023, September 6th – 9th, COEX, frieze.com/frieze-seoul
Categories
Tags