Tabish Khan the @LondonArtCritic picks his top 5 art exhibitions to see in London right now. Each one comes with a concise review to help you decide whether it's for you.
Alfredo Jaar: if it concerns us, it concerns you @ Goodman Gallery
The Economist's powerful cover of a bleeding Ukrainian flag is mocked-up by Alfredo Jaar for other conflicts that haven't been given the same level of press attention. Plus a vast lightbox installation shows us all the covers of Life magazine to show how little attention is focused on Africa. Alfredo Jaar's work is so politically powerful that I always come away impressed and this is another set of intense and important artworks. Until 24 May.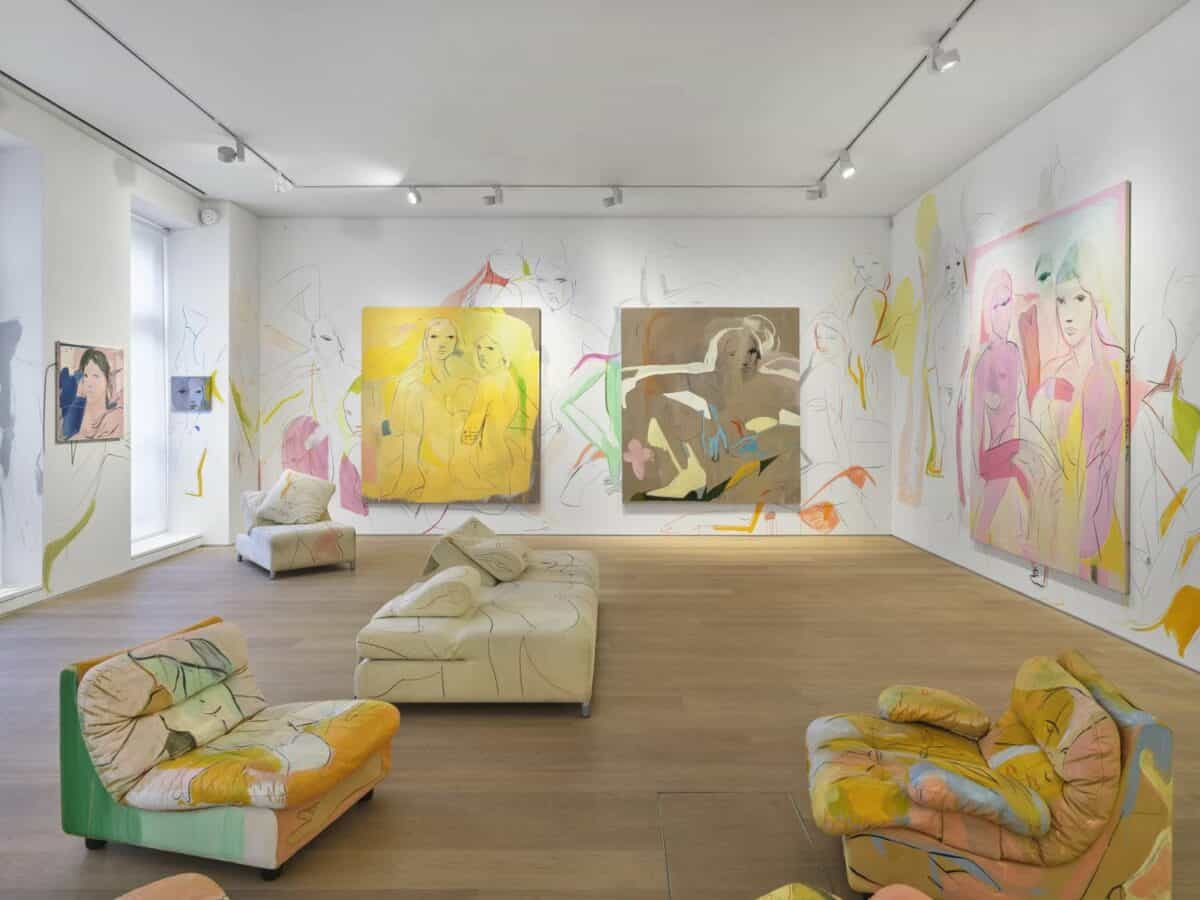 France-Lise McGurn: Hostess @ Simon Lee Gallery
Figures works their way off the paintings, across the walls and over sofas as these paintings spread throughout the upstairs floor of the gallery. It's a stunning immersive piece from an artist who has made a name for herself in creating this kind of installation. Until 25 May.
Mohammed Sami: The Point 0 @ Camden Art Centre
Growing up under the rule of Saddam Hussein there's an underlying threat in his works whether it be a shadow of something spidery moving across the wall or ash raining down on a city. There's also nods to history as we see an isolated throne that reminded me of the abandoned palaces in Iraq after the war. Until 28 May.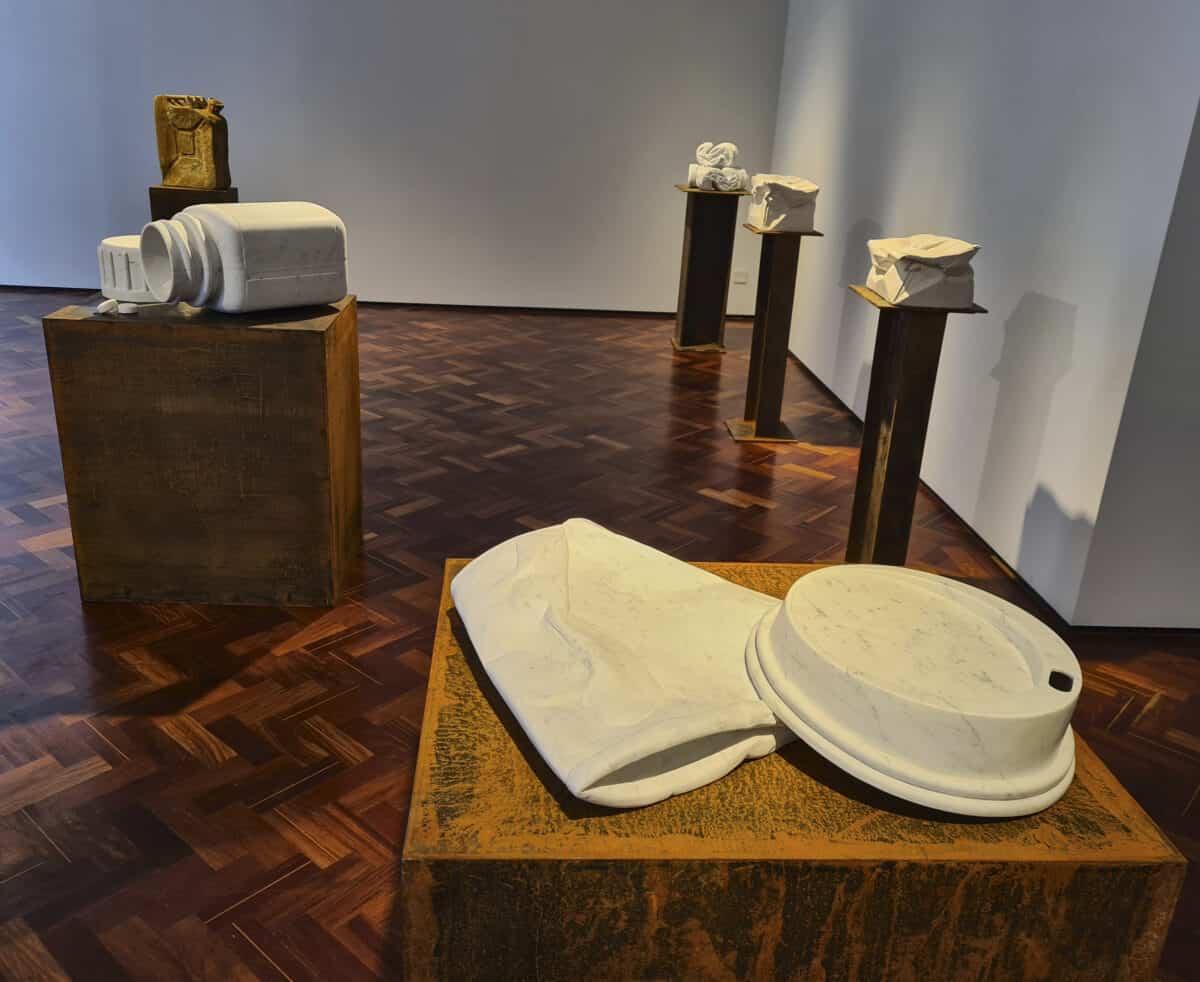 Tom Waugh @ Messums
A flattened coffee cup, a bottle of pills, a traffic cone and crumpled boxes. These are all items we discard and think very little of. But here Tom Waugh immortalises them in marble in stark opposition to our mass-produced consumerist era. Until 26 May.
Charlie Schaffer: Scalpel-like eyes @ Brushes with Greatness, 15 Bateman Street
Looking back across eight years of his award winning works, portrait painter extraordinaire Charlie Schaffer showcases his fantastic portraits and self-portraits in this Soho space. Capturing the emotions of his sitters and turning the lens on himself wields impressive results, alongside his studies of the Old Masters in the downstairs space. Until 30 May.
All images copyright artist and courtesy artist. Charlie Schaffer photo: Reece Gibbins.More Art Exhibitions to see in London right now HERE
Categories
Tags