There are lots of art events happening in London; talks, workshops, tours, discussions and many many more! To help you with the choice Jenny Judova from Art Map London has picked 'The Most Interesting Art Events ' to see in London this week.
---
TUESDAY 13 SEPTEMBER
Preview: Jerwood Drawing Prize 2016
6:30 PM – 8:30 PM @ Jerwood, 171 Union Street · London, SE1 0LN
The largest and longest-running annual open exhibition for drawing in the UK, presented in collaboration with Bath Spa University. In 2016 works will be selected for inclusion by Glenn Brown, artist; Stephanie Buck, Director of Kupferstich-Kabinett at Staatliche Kunstsammlungen Dresden; and Paul Hobson, Director of Modern Art Oxford.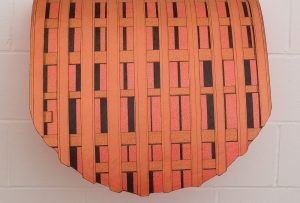 WEDNESDAY 14 SEPTEMBER
7:00 PM – 10:00 PM @ Béton Brut, Unit 2, 30 Felstead St, London E9 5LG
The exhibition is taking place against the backdrop of the fast changing and rapid redevelopment of Hackney Wick, which is putting the country's largest artist community under threat. Turk's 'Transit' launches a series of new etchings derived from the emissions of his white transit van. This body of work has been printed locally by Tom's Etching Studio. Profits from the sale of the prints will go towards the ongoing aims of local social enterprise Hackney Wick and Fish Island CIC.
THURSDAY 15 SEPTEMBER
Preview: Streams of Warm Impermanence
6:00 PM – 8:00 PM @ DRAF, Symes Mews 37 Camden High Street London NW1 7JE
With Kelly Akashi, Jean-Marie Appriou, Dora Budor, Justin Fitzpatrick, Ann Hirsch, Max Hooper Schneider, Donna Huanca, Renaud Jerez, Jason Matthew Lee, Athena Papadopoulos, Anna Uddenberg, Stewart Uoo and Issy Wood; and works by Renate Bertlmann, Carolee Schneemann, David Wojnarowicz and Martin Wong.
SATURDAY 17 SEPTEMBER
3:00 PM – 5:00 PM @ Greenwich Peninsula, Peninsula Square, Greenwich Peninsula, London, SE10 0SQ
The People's Picnic, from 3pm-5pm, is the culmination of Something & Son's brick making installation that took place at NOW Gallery throughout summer. It will be a great day out for the family to enjoy!
Categories
Tags