Hussey's work for Reliquaries is drawn from three key inspirations from the artist's life.
His relationship with his father, death and memory all imbued with a growing political awareness. Within the overall works of Reliquaries, there are two other bodies of work, The Last Breath and Locking Horns.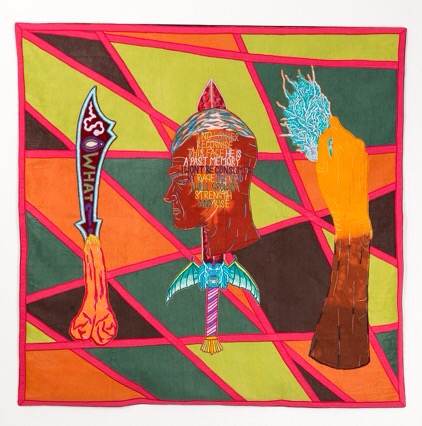 Hussey describes the making of such artworks as cathartic in that they deal directly and honestly with the complexities of his familial relationships. Hussey found out that his father had two families, neither of whom knew of the other. His was the secret family and the anger and lack of acknowledgement arising from this has informed his work to date. This inspired the body of work Locking Horns.
Now the artist has chosen to move on from the catalyst of this anger. The work in Reliquaries, inspired by visits to the great Victorian cemeteries, is full of mysticism, unquiet ghosts, the concepts of memory and death and the idea of a fractured, divided England.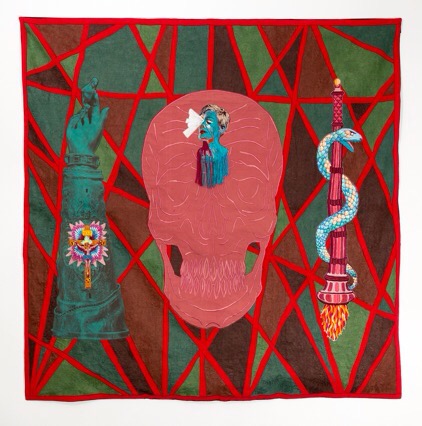 Henry approached actors to create live performances of the work he envisioned, most notably, the performances for The Last Breath were enacted by renowned actress Maxine Peake. The sessions with Peake allowed Hussey to capture genuine responses to emotion through drawing, photography and audio recording, paying careful attention to the face and body and specific emotional intensities.
Hussey says of Peake "The pathos she conveys is incredible. Maxine not only embodies the spirit of the work, but working with her inspired me to develop new areas of inspiration. The growing political comment in some of the works arose directly from our partnership."
Death and memory play a large part in Hussey's 'Reliquaries' series. Rooted in the artist's personal history the artworks explore the ways that memories of a person are fragmented and composite – pieces of a life that are assembled in hindsight. The series of work Locking Horns explores what Hussey describes as his anger toward his father. Using diary-like sections of stitched text that leave no room for misunderstanding in tandem with striking, sometimes quite violent images, pieces such as 'Eclipse' and 'Betrayal' are powerful and intimate slices of a relationship that speak of power, control and usurpation.
Working with a range of traditional and contemporary processes such as embroidery and digital printing, his textile-based artworks utilise these materials as emotionally expressive tools. Materials are significant within everything Hussey makes but perhaps none more so than in 'Reliquaries', in their allusions to the rituals of Victorian mourning, jewellery and domestic preparation by way of respect and remembrance.
Henry Hussey's solo show Reliquaries opens at Gallery 8 in London on Tuesday 12 July 2016. Presented by Coates and Scarry at Gallery 8, 8 Duke Street St James, London, 12-30 July 2016.
www.coatesandscarry.com
Henry Hussey completed a BA (Hons) at Chelsea College of Art, 2011, followed by an MA in Textiles at the Royal College of Art, 2013. Hussey has exhibited in Hong Kong and nationally in the Bloomberg New Contemporaries exhibition, 2014, and the Royal Academy Summer Show, 2014. The artist is based in Surrey, UK. Henry Hussey is represented by Coates and Scarry, curators of internationally groundbreaking shows and exhibit at Art Context Miami and New York.
Categories
Tags