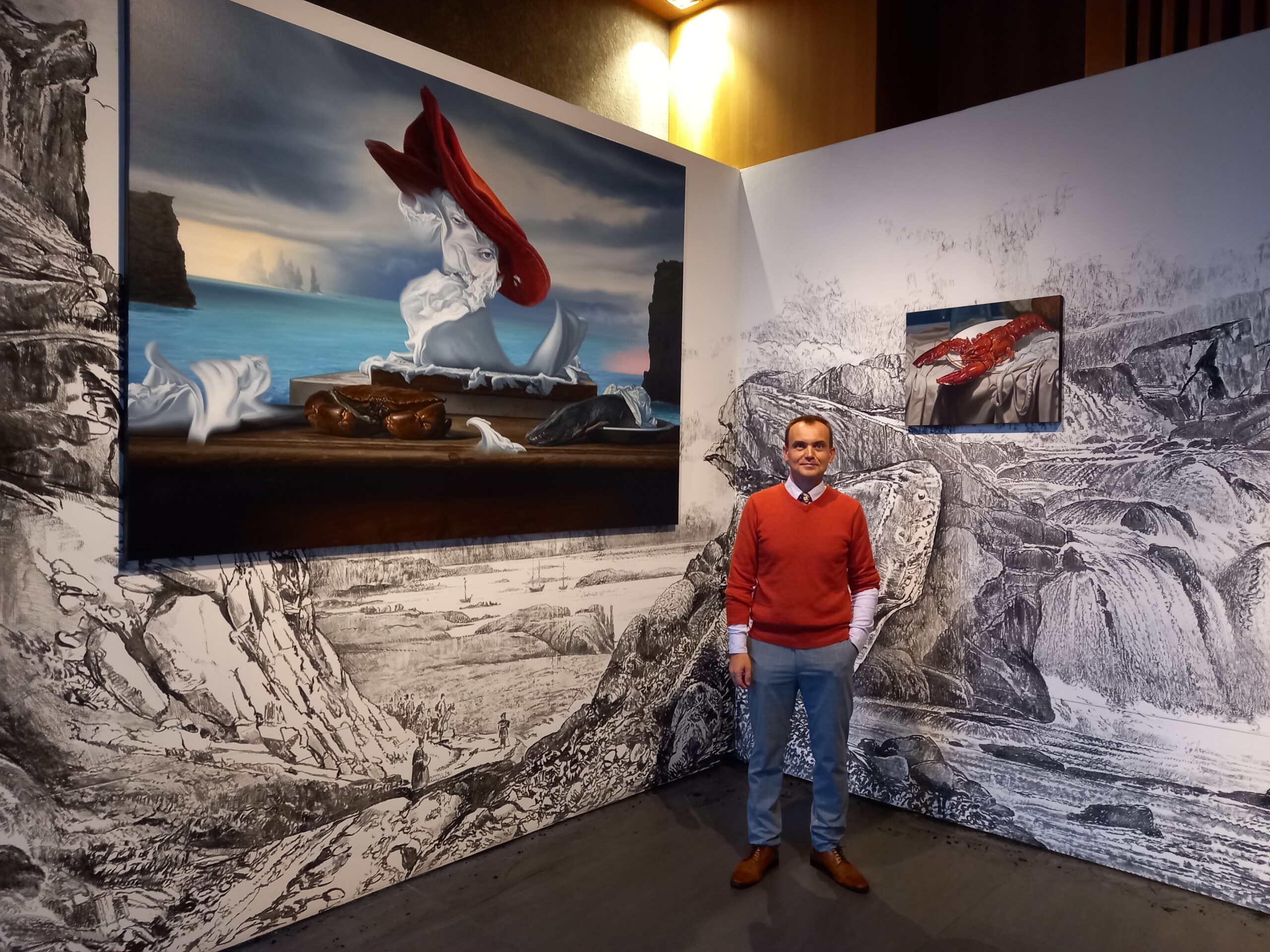 OHSH Projects, 106 New Oxford Street, London, WC1A 1HB / Peckham Arches, London, SE15 4QN
ohshprojects.com/ Instagram: @ohshprojects
OHSH Projects, founded in 2021, sounds like a place for the occasional off-beat presentation, but partners in art and life Henry Hussey and Sophia Olver tell me they've put on fifteen shows so far this year across their two current locations – in New Oxford Street and Peckham Arches – plus the odd pop-up. If you think that name – an anagram of their initials – is a little tricky, by the way, go to Instagram, where Sophia is @sssssssssssssssophia. Highlights to date have included solo shows by Dale Adcock and Mark Jackson, and a wide range of group show topics, from the modern totem to absurdity, annihilation and chess.
The current central exhibition might also be the last on New Oxford Street – but that's true of every show: OHSH, who expect to operate nomadically, have the lease on a month-by-month basis which has lasted a couple of years so far… If it does prove a conclusion of sorts, then the site is going out with a bang. 'Thank You For Looking At Me', an immersive two-floor installation by the Czech artist Hynek Martinec, is perhaps the most ambitious OHSH project to date, featuring a painting matured for seven years in the Icelandic landscape, an immersive drawing covering all the upper walls, and a series of surreally-infused marine still lifes.
London's gallery scene is varied, from small artist-run spaces to major institutions and everything in between. Each week, art writer and curator Paul Carey-Kent gives a personal view of a space worth visiting.
Categories
Tags