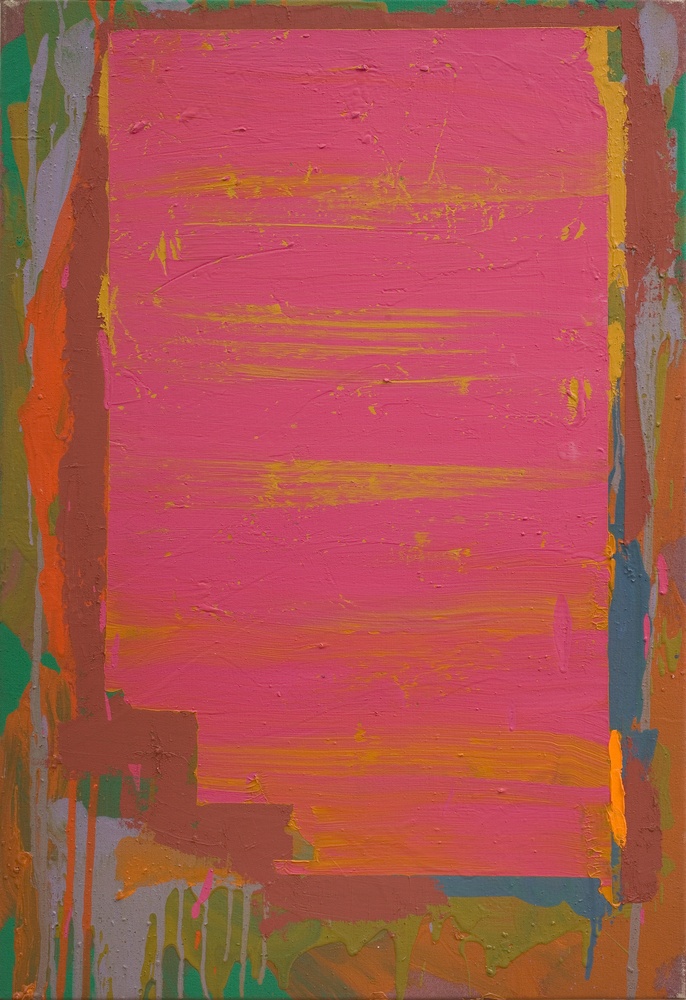 John Hoyland: '15.3.76', 1976
I like a nifty bit of curatorial alignment. Piano Nobile's Aspects of Abstraction 1952-2007 (to 23 June) features particularly good William Scott, Tony Cragg and Sean Scully, two nice slices of William Pye and a fine canvas by the less-known Leo Davy – all covered in a proper catalogue with informative texts by Margaret Garlake and Julia Fischel. Its coup, however, is the proximity of Howard Hodgkin and John Hoyland. Hodgkin, of course, is an apparent abstractionist who calls himself a representational painter, albeit one who doesn't paint appearances but 'emotional situations'. The underlying subject is often his response to people*, and he's showing at the National Portrait Gallery later this year. So it's not too surprising that a sunscape can be read into 'Transatlantic', 2007, wittily presented on a bread board and suggestive of the setting of the American Dream. Hoyland, though, emerged from an interaction with American action painting at the acme of that dream, and is very much concerned with paint as subject and process to be made visible. You don't expect a sunset in his earlier work, yet alongside Hodgkin I started to see one in '15.3.76', a blockily translucent exploration of the weird pinks he handled particularly well.
* Perhaps it's worth mentioning that Buphar Kakhar (Tate Modern to 6 Nov), a fellow-accountant and also the leading gay Indian painter, was a friend of Hodgkin's whom he credits with a key role in coming to terms with his own sexuality.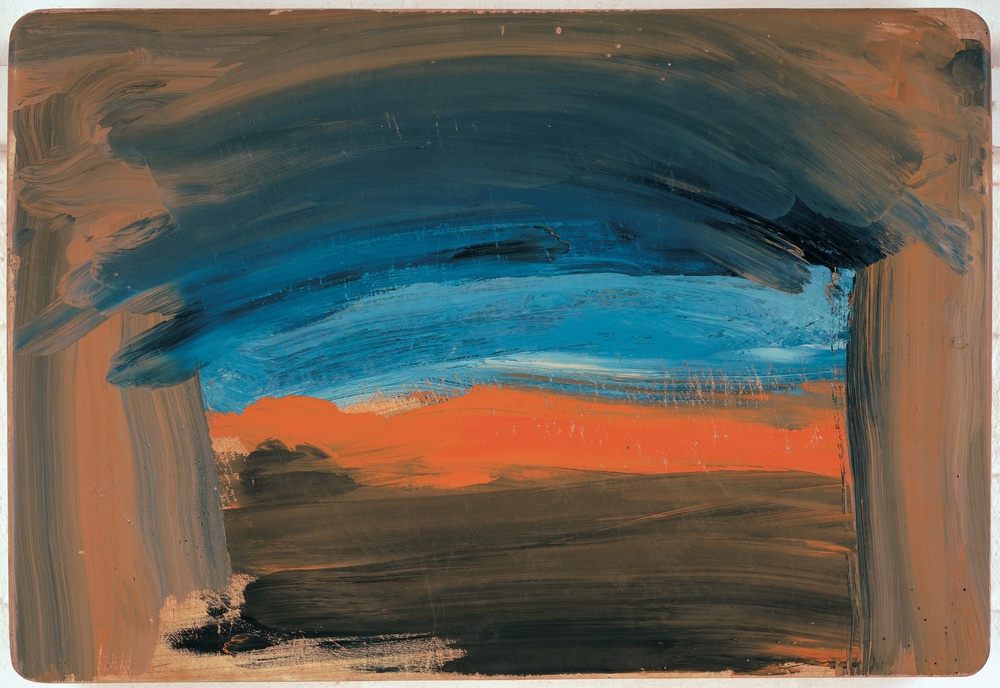 Howard Hodgkin: 'Transatlantic', 2007
Most days art Critic Paul Carey-Kent spends hours on the train, traveling between his home in Southampton and his day job in London. Could he, we asked, jot down whatever came into his head?
Categories
Tags