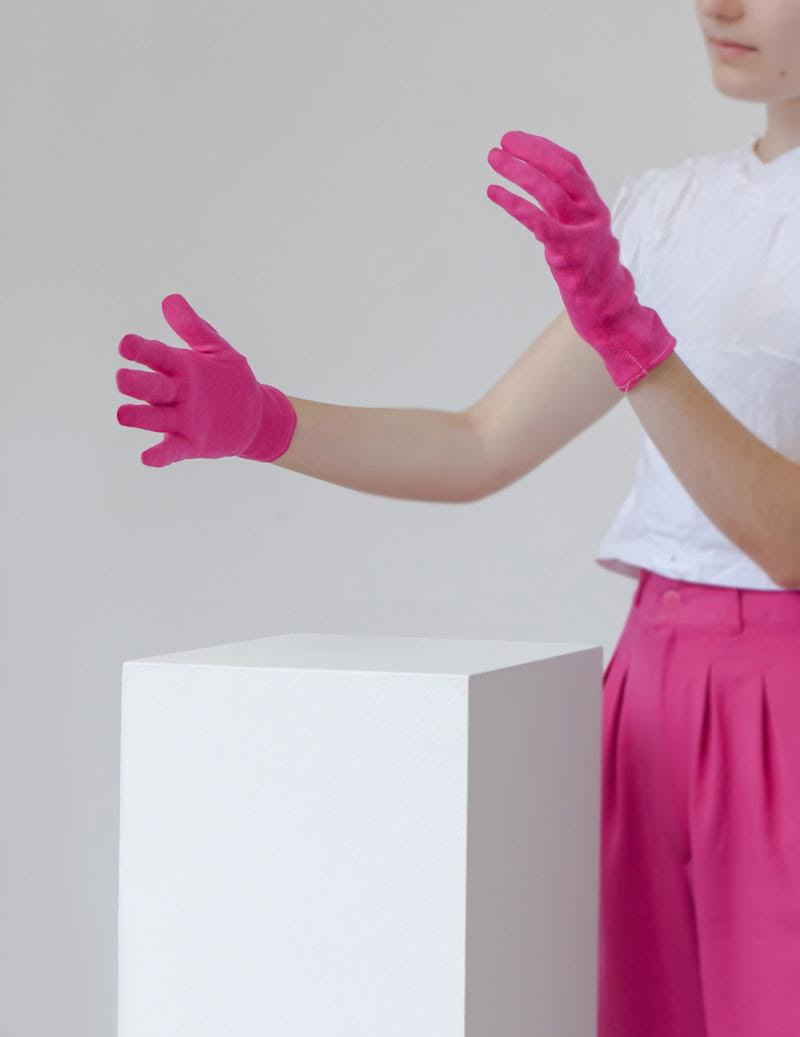 Mimed Sculptures is a performed presentation of canonical works of sculpture. Above empty plinths of various sizes, a group of mimes will shape the air with their hands, rebuilding iconic modernist sculptures by Louise Bourgeois, Alberto Giacometti, Barbara Hepworth, David Smith, and Henry Moore.
Recalling the shallow objects of virtual reality, these invisible sculptures are perceptible only when their contours are being exposed and touched. Each fragment disappears once the mime's hand moves, challenging the viewer's visual memory to make out the form as a whole.
Davide Balula's work often draws on elastic and interpretive memory. In 2009, he invited sixty dancers seated in a circle to successively perform a one-second gesture, thereby creating a clock with their bodies. In 2011, he invited a rhythmic gymnast to draw the architecture of the Guggenheim in New York with a ribbon, recreating the iconic curved forms in the air. In 2014, he developed Wi-Fi antenna sculptures whose colors invaded the screens of any device connected to their network. In 2015, he asked a pickpocket to distribute some fragments of his paintings (in the form of small ceramic sculptures) into the pockets and handbags of circulating visitors at the FIAC. He regularly transmutes his exhibitions into mobile, liquid or edible versions. Substituting one sense with another, he transformed a painting series (Burnt Painting, Imprint of the Burnt Painting, River Painting and Buried Painting) into ice cream flavors (Burnt Wood, Smoke, River, Soil) and invited the audience to experience the exhibition in their mouths.
Project in collaboration with Galerie Frank Elbaz, Paris.
Art Basel Unlimited
Hall 1, Booth U 06
Messe Basel
Messeplatz 10
4005 Basel
Switzerland
Art Basel
Categories
Tags