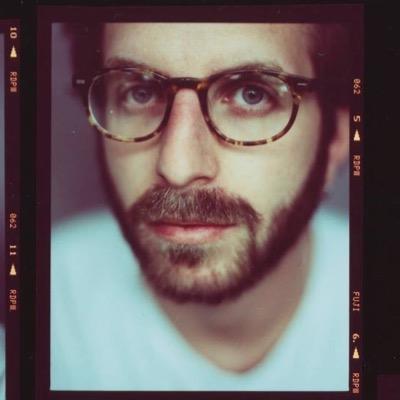 Hayden Kays, portrait by Tom Beard
Young British artist Hayden Kays returns this spring with a new body of work. In 'Overdrawn', opening on April 7th, Kays turns his attention to the one thing we all have in common. In a gesture that is both controversial and funny, Kays has construed the social and political force of art to be so great that it grants him a licence to print money. The exhibition consists of twenty-five genuine uncirculated one dollar bills which Kays has overlaid with inkjet prints of arresting images in his characteristic style. Additionally, for one night only at the opening, Kays will be making hand drawn bespoke doodles on bank notes brought in by members of the public. He will draw on any currency throughout the evening, creating a brand new unique artwork to take home.

Hayden Kays, 'Pills and Thrills & Dollar Bills', inkjet on dollar bill, 2016. 
Kays has said that money itself is art, since every note is a drawing and every coin a sculpture. 'Overdrawn' takes this observation to its logical conclusion by making money the base material for artworks, while at the same time deploying the concept of currency as the subject of the artwork. The dollar bill simultaneously becomes symbolic of the economic and political power of money and a vehicle for a series of acute observations on our fragile and yet compulsive relationship with consumerism. Kays' banknote works bring home the idea that money, at once limited and infinite, fuels and fulfils our insatiable desires, leaving us forever overdrawn. In Kays hands, the most sought after commodity in the world becomes ever more valuable and more coveted.
 Hayden Kays, 'Oil Wells Don't End Well', inkjet on dollar bill, 2016. 
How did the show come about?
Overdrawn came about as I've been doing the signed dollars for a while now and have been thinking about money a lot recently. It really was an inevitability I didn't see coming.
How and where did you get uncirculated one dollar bills?
You have to order them and be very insistent that you will only accept uncirculated, unsoiled, pristine dollars.
Is it important or relevant that you've used American currency?
The use of dollars for this particular series is crucial. Dollars are the most widely recognised currency in the world. America is also currently the most discussed country in the world. People are laughing, but people are scared. Almost like we're ascending a massive roller-coaster, hearing the clunks of the safety catches. We're having a laugh, but we're shitting ourselves as well.
There was a controversy lately about one of the works that featured a burka. What did you make of that?
I made about £500 out of it.
This show makes the most sought after thing even more desirable. Do you think money is truly the root of all that we crave? is it the root of all evil?
I don't know if I have made it even more desirable, that depends who you ask. Ask a homeless guy that hasn't eaten today whether he wants a dollar he can get a donut with or whether he wants a 'Kays Dollar' he can keep on his wall. I don't know whether money is the root of all evil, I don't think it's the root of all that we crave. I crave for a million things, but perhaps I'm more evil than most.
The playwright, Freidrich Durrenmatt, said that poverty is the root of much evil. Do you think art is a force for good?
Art is a force for whatever you want it to be. If you want to make people feel shit about themselves so that they buy your product, art can do that. If you want to scare people into living there lives in a particular way, art can do that. If you want to make a child scream with joy, art can do that. Art can do anything. Art is a force. Art is a weapon. Weapons do good, weapons do bad. The outcome depends who's holding them.
'Overdrawn' is typical Kays in that there's a good pun at work throughout, but overall it seems more serious than usual. Would you agree? 
I'm thinking of the topics tackled and some of the imagery used. Probably. The world is feeling more dangerous, more threatening, the contrast has been turned down, the colours are duller, the world is uglier to me, more Miss Piggy and less Miss World.
Is this art for social change? or art for money's sake?
A healthy dose of both.
Of course, the joke is that the money itself is completely without value, and you're giving it a value it never had. How do you feel about the manufacture of value in this way?
I feel good about it. It's a positive thing.
What's the next big thing in contemporary art?
The sculpture I'm going to make when I've got the money.
Hayden Kays, 'Two Addictive Substances', inkjet on dollar bill, 2016
'Hayden Kays: Overdrawn' opens at Exposure London, 22-23 Little Portland Street, at 7pm on 7th April 2016.
Categories
Tags