Curator & writer Lee Sharrock has teamed up with Runway Gallery director Daniel Syrett to curate 'ReWild', an environmental exhibition featuring artists who are responding to the climate crisis in their art or capturing the beauty of a planet that we are gradually destroying.
The exhibition takes its title from Sir David Attenborough's rallying cry to 'Rewild the world', which he talks about in his new book and documentary A Life on our Planet: My Witness Statement and a Vision for the Future.
"We share Earth with the living world – the most remarkable life-support system imaginable, constructed over billions of years. The planet's stability has wavered just as its biodiversity has declined – the two things are bound together. To restore stability to our planet, therefore, we must restore its biodiversity, the thing we have removed. It is the only way out of this crisis that we ourselves have created. We must rewild the world."

Attenborough says in the book
Climate change is arguably the most pressing issue of our time, emphasized by statistics in Attenborough's book stating that 31 % of the Earth's natural habitat has been destroyed between 1937 when he was an 11 year-old boy, and 2020 when he has reached his 94th year. In 2020 the world population is 7.8 billion, the carbon in the atmosphere is 415 parts per million, and the remaining wilderness is now only 35%.
The artists exhibiting in ReWild are; Abigail Fallis, Alexander Newley, Ann-Marie James, Bruce Atherton, Corran Brownlee, Evi Antonio, Graeme Messer, Hayden Kays, Jimmy Galvin, MM (Maxim), Pandemonia, Simon McCheung, SYRETT, Tom Waugh, Toni Gallagher and Trish Wylie. ReWild is online at Runway Gallery until 10th December: runway-gallery.com/rewild-exhibition
Curator Lee Sharrock spoke to artist MM (Otherwise known as Maxim of the Prodigy), sculptor Tom Waugh, and artists Ann-Marie James and Toni Gallagher, about their views on climate change and sustainability in contemporary art.
Sculptor Tom Waugh's 'Anthropocene Fossil No.1' and 'Flat White' are featured in ReWild. 'Flat White' is an exquisitely crafted marble sculpture of a discarded coffee cup. Waugh explains: "Flat White is a hyper-realistic sculpture of a crushed coffee cup carved in precious Statuario Marble. The value of the material used and the attention to detail creates a cognitive dissonance when set against the worthless subject and the humorous title of the piece. This raises questions about the value we place on objects and the impact consumer culture has on the natural world."
LS: Your 'Flat White' sculpture which is featured in 'ReWild' is a hyper-real sculpture of a discarded coffee cup. How did you achieve this effect using marble?
Tom Waugh: The trick with Hyperrealism is to know which details to exaggerate and which ones to tone down in order to make the sculpture really pop. I always carve my pieces with the object I am representing in front of me. I take measurements and carefully study the form to achieve the highest level of realism possible. I finish the surface in different ways depending on the material that I'm depicting, for shiny plastic I give the marble a high polish whereas for cardboard I leave it matte with fine creases carved on the surface. I carefully select materials that share some qualities with the objects; white marble for plastic, Ironstone for rusty metal and pale limestones for cardboard and paper.
LS: In your artistic practice you are commenting on our throwaway consumer culture and the detrimental effect it has on our environment. Has the art you create always been a response to the effect of climate change and consumerism on our planet?
TW: No it hasn't, only for the past 7 years really. Before that my work was also representational but more classical  in style, although that traditional way of carving definitely feeds into my work today.  My new series of 'Anthropocene fossils' are representations of what the fossils of the future might look like. The Anthopocene age is the current geological era and is defined by human impact on the earth's geology and ecosystems and my fossil sculptures show man made objects emerging from boulders and rocks like futuristic ammonites. These new works take on the issue of climate change more directly although I still like to use humour in my work as a counterpoint to the serious message behind it, it somehow makes the work more impactful I think.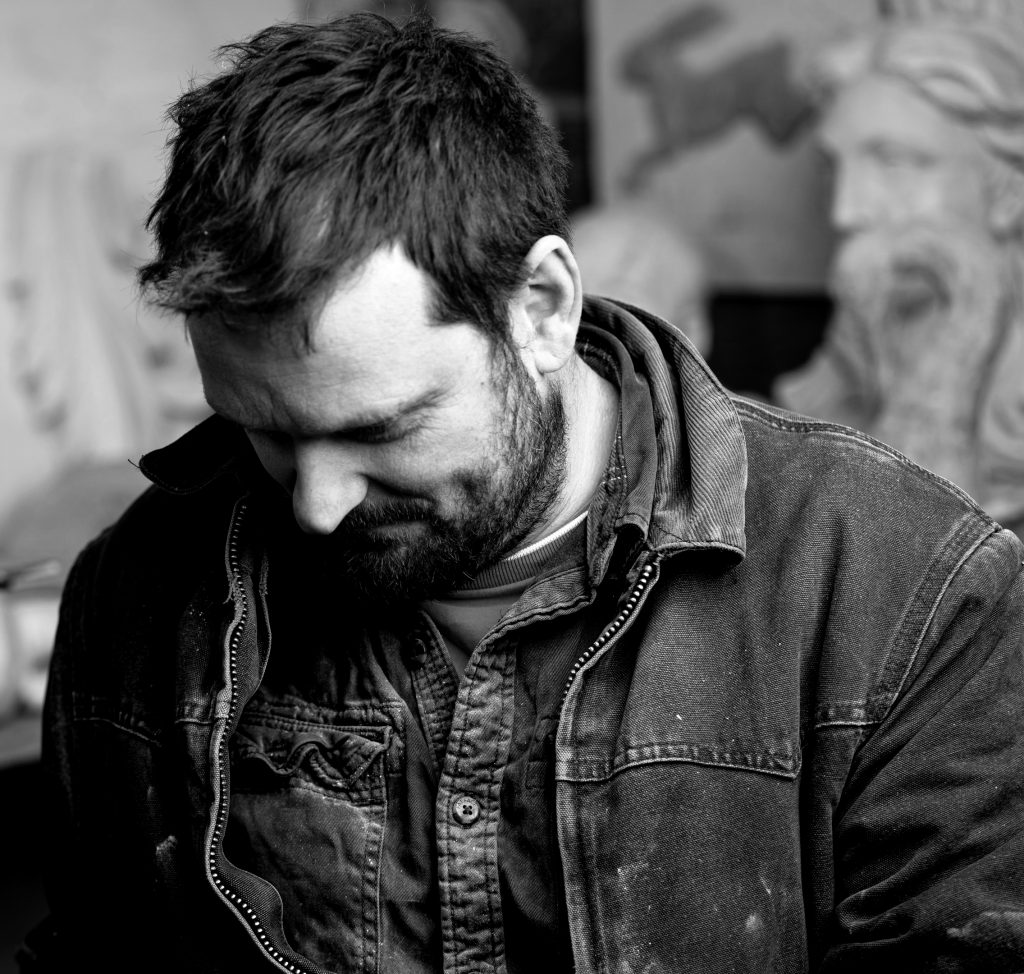 Artist MM (Maxim of iconic Band The Prodigy) is exhibiting a painting titled 'Thousand Hands', an apocalyptic vision of the effect of climate change on the future of our planet. He explains what the starting point and inspiration was behind the painting, and what medium he used:
MM: This painting portrays a beautiful sunrise after a previous long period of chaos and destruction. It was made using spray paints, paper collage, among other things on board.
LS: The ReWild exhibition takes its name from a quote from Sir David Attenborough's new book in which he says we need to 'ReWild' the world. He says: To restore stability to our planet, therefore, we must restore its biodiversity, the thing we have removed. It is the only way out of this crisis that we ourselves have created. We must rewild the world." How do you think artists can highlight climate change and make a difference?
MM: We must highlight climate change by always talking about it, and making sure that we do not forget that we have all played a part in destroying the planet.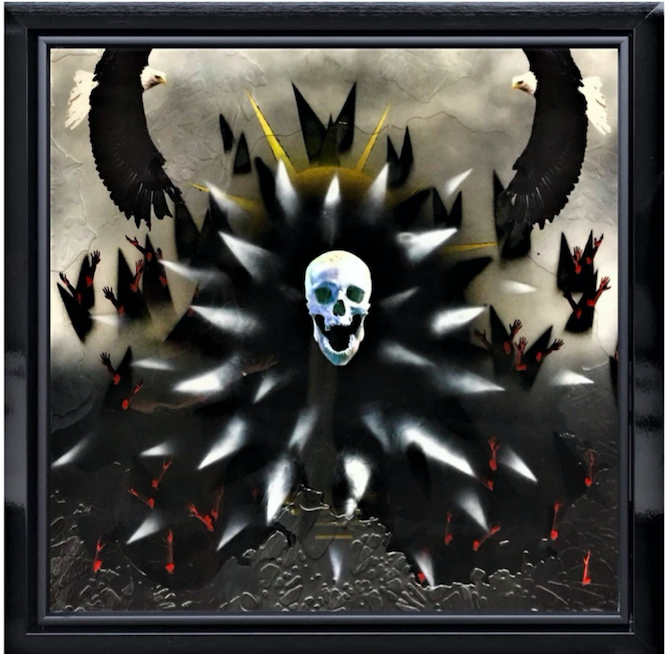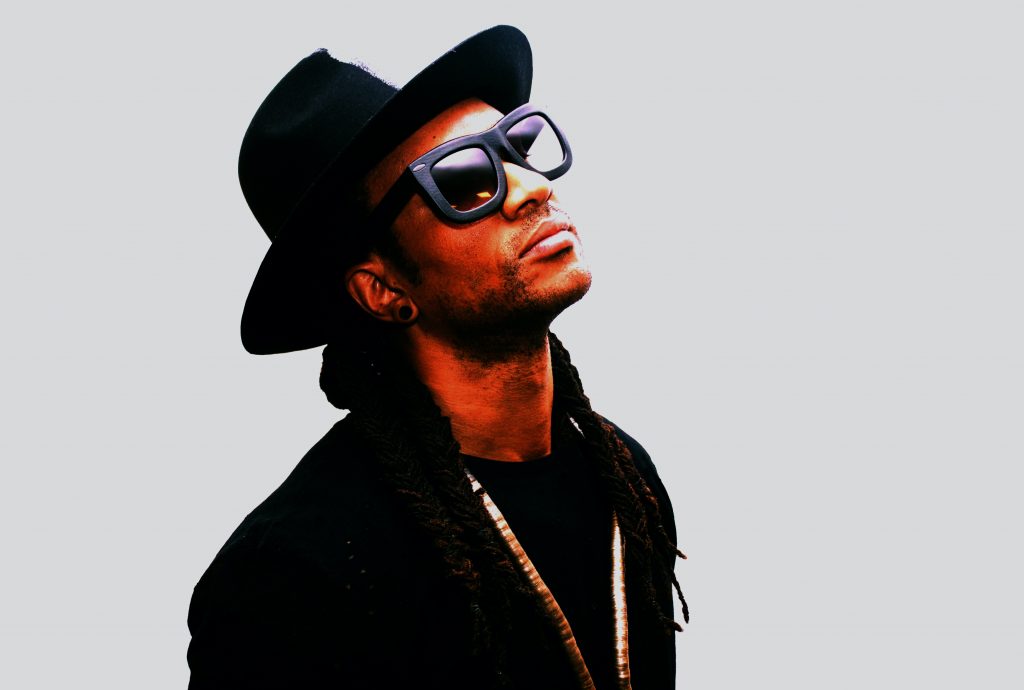 Artist Ann-Marie James is featuring 2 risograph prints in ReWild from a series called 'Hercules at the Crossroads'. The prints are based on a print by Albrecht Durer of the same name.

LS: Your 2 'Hercules at the Crossroads' risograph prints featured in ReWild are based on the trees depicted in a print by Durer of the same name. You often repurpose or reinvent antique imagery by artists from the past, so your art has a very sustainable and recyclable ethos which is really in keeping with the exhibition's theme of climate change. Would you describe your artistic practice as sustainable?
Ann-Marie James: In my practice I explore two main themes. One is the the idea of change, of metamorphoses, of one thing turning into another. Change is a constant, and I am interested in the connectedness of all things, in a cultural conversation that stretches right back to antiquity, and to ancient Greek and Roman myth in particular. The other is the idea of a connection, or dialogue, with art history via the use of found imagery and texts. I am interested in using the found to investigate my own responses to individual historical works, to the artists that made them, and to their themes and origins. I suppose you could say it is recycling of a sort!
I make paintings, drawings, collage and I work with various forms of printmaking, all of which incorporate the appropriation of imagery from art history, antiquity, or related texts. Whilst the materials that I use in my paintings are mostly acrylic on aluminium, I am mindful about the quantity of work that I make and try never to be wasteful. I usually work in series, choosing to make only a very small number of paintings each year – I have been working on my current series of 8 paintings for about a year. I became aware of the toxic nature of some paints and pigments whilst I was pregnant, and I still avoid these pigments and solvents, both for my own health and their impact on the environment. With my prints I tend to limit the editions to around 25, with the exception of my RISO prints. However, whilst it's not perfect, RISO printing uses soy based ink, which is thought to be more environmentally friendly than more conventional inks.
LS: How do you think artists can play a role in raising the profile of climate change, which is surely in the top 3 of the most urgent issues of our time?
AMJ: These are truly shocking statistics, and I agree that climate change is one of the most pressing issues of our time. As a mother too, it is worrying to think of the exponential rate of destruction, and hard to imagine the very real impact of climate change that our children will witness in their lifetimes. As artists it is our job to hold up a mirror – this reminds me of something that my friend, the late Karsten Schubert once said "Art can change people's attitudes to things in the outside world, but it cannot change the world directly. Nobody can change the world right now, but everybody can contribute a little bit towards gradual change. And I think what artists do is they make propositions, put them out into the world. You as the audience can take them on board, or reject them, and change your own attitudes to things accordingly". (I hope you'll forgive my giving a quote as an answer – another form of recycling!)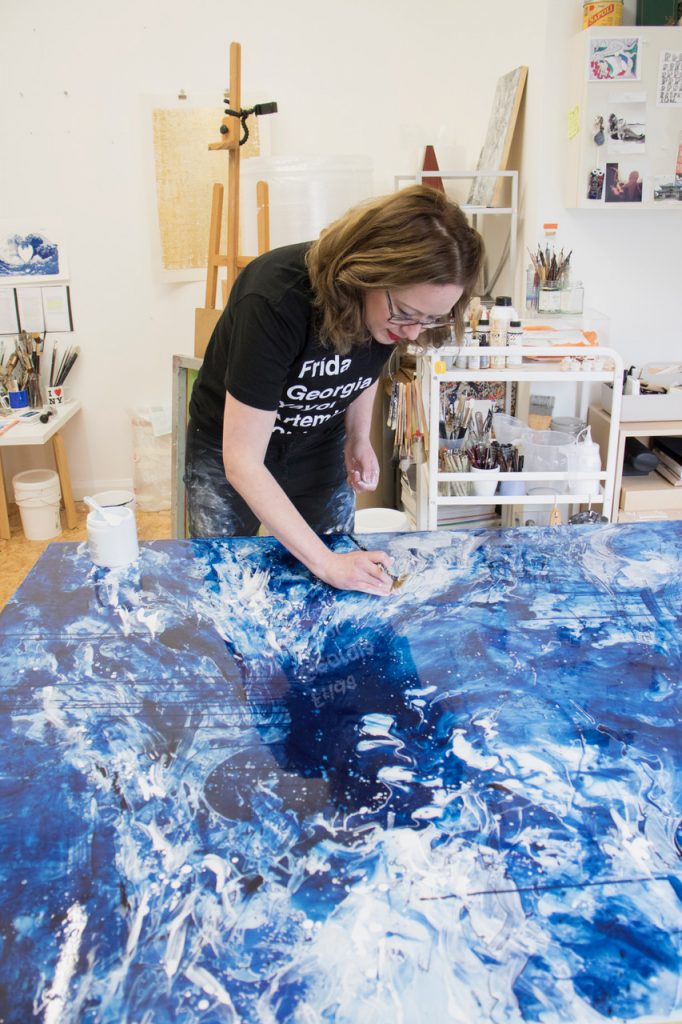 Two animal x-ray prints created by artist Toni Gallagher are featured in ReWild. Gallagher describes the x-ray process and explains how she came up with the concept:
Toni Gallagher: I started working with X-rays in 2011, whilst working on a Solo show called The Gluttonous lady that swallowed a fly. I have always been interested in fairy tales and how they shape our early years. X-rays and their connotations with mortality felt like the perfect material to make sense of this nonsensical rhyme.
LS: Do you feel contemporary artists have a responsibility to comment in their work on issues that effect society such as climate change, or to use sustainable practices?

TG: I think we should all be looking at making changes in our lives to combat climate change, slowing down our pace of life, making informed choices for a more sustainable life and stop taking our planet for granted.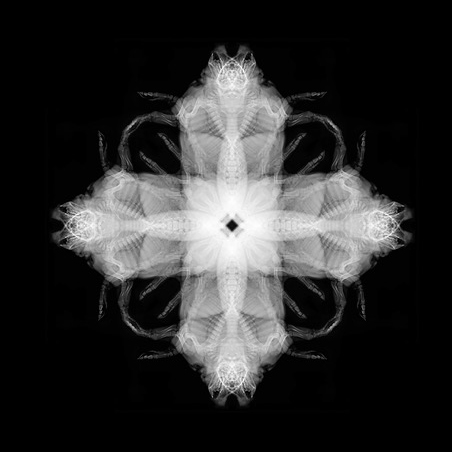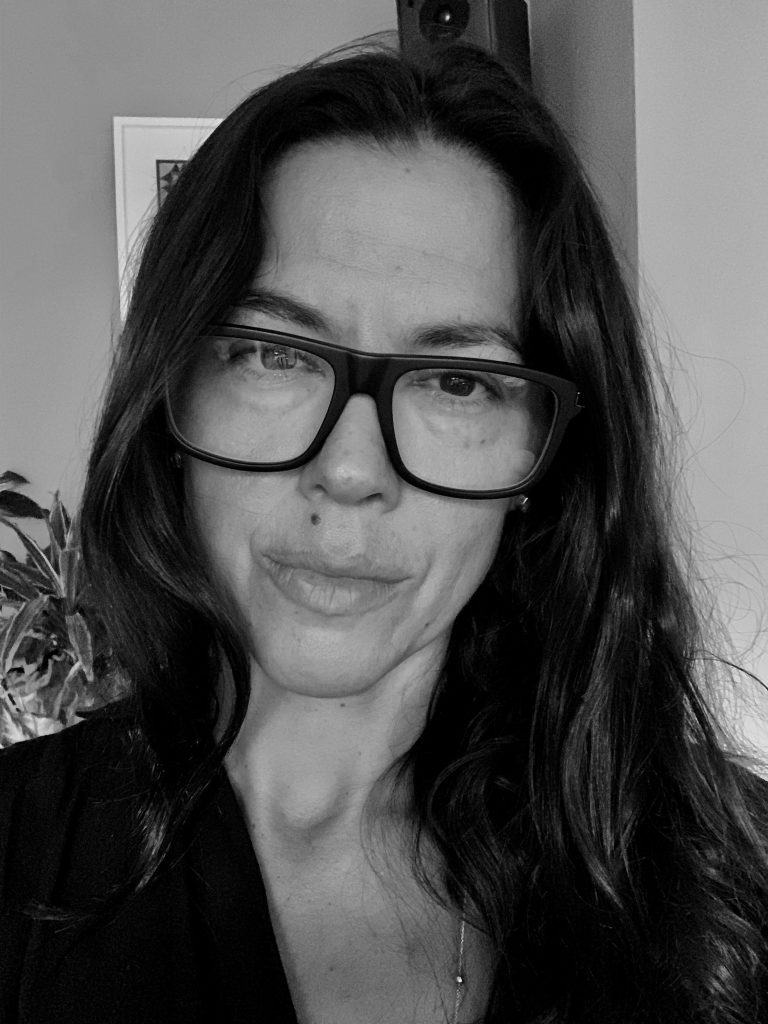 Categories
Tags