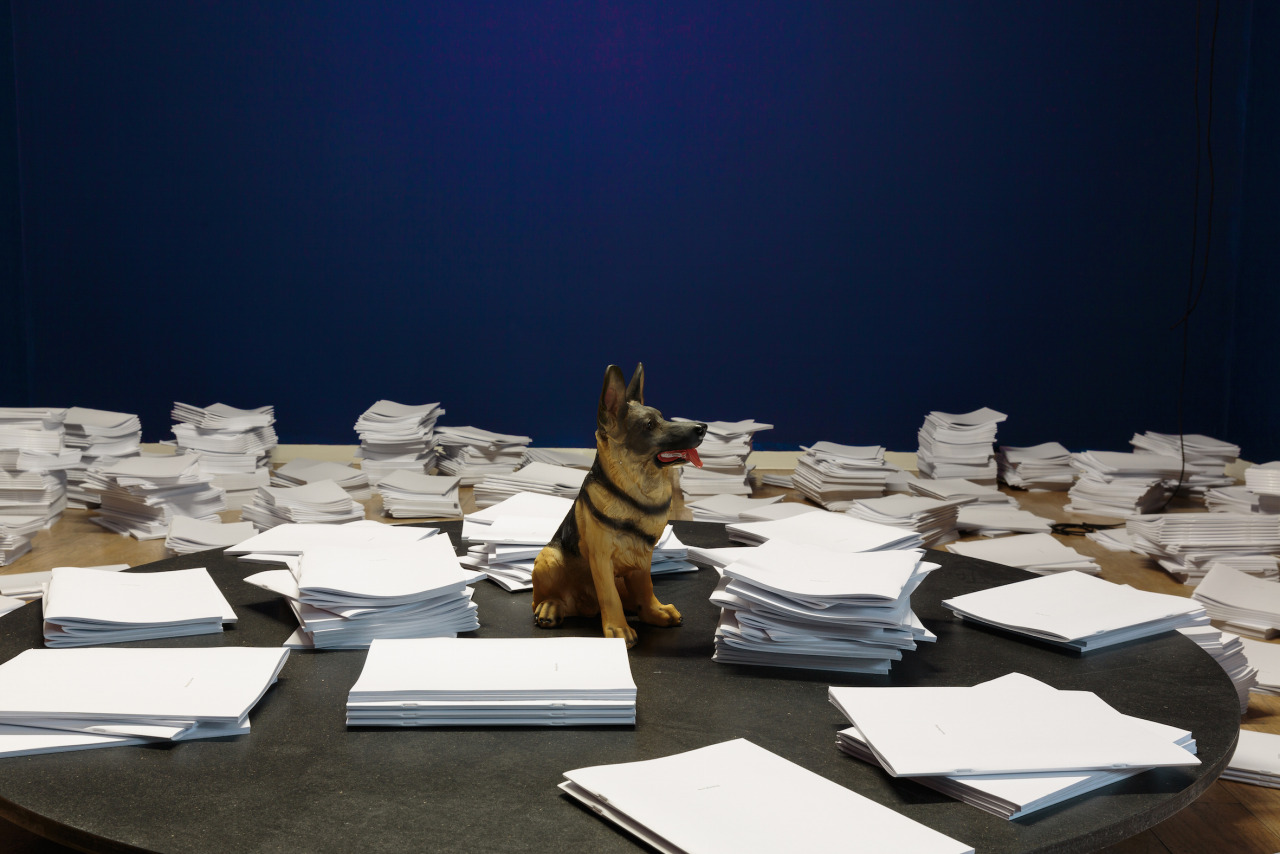 Installation view of Heather Phillipson at the Whitechapel
Visual artists often work with text, but at the moment two are going further by incorporating full blown poetry collections into their shows. For Heather Phillipson at the Whitechapel, it's her own poetry: she's been the Whitechapel's writer in residence, and 'more flinching' (to 17 April) is mainly a way to present her new book, a tale of dog love which covers the gallery as its main sculptural element and is free to pick up. I'd recommend you do so, as Phillipson is that rare breed: a visual artist who is also a substantial poet[1]. At Modern Art, sculptor Oscar Tuazon and poet Ariana Reines are very much equal partners in 'Pubic Space', a fascinating show (to 9 April) themed around Greek herms[2]. It has three components: a soundtrack of renaissance viol music; tower-like modern herms, mainly of wood and concrete but also incorporating water, candles, and inaccessible books; and the contents of that book, a copy of which you cannot remove but can read at the gallery. It contains not just thirty-odd new poems by Reines, but an assortment of images and appropriated texts which the two Americans have put together, ranging from images of Greek herms to the contemporary priapic. Speaking of which Reines is unconstrained enough to have been asked at one reading[3] 'Why all the cocksucking?', her answer being that 'the abjection and absurdity of relating to a penis that does not belong to one seems like it needs to be taken out of the sphere of the pornographic and reinstated into the kind of hilarity it deserves'.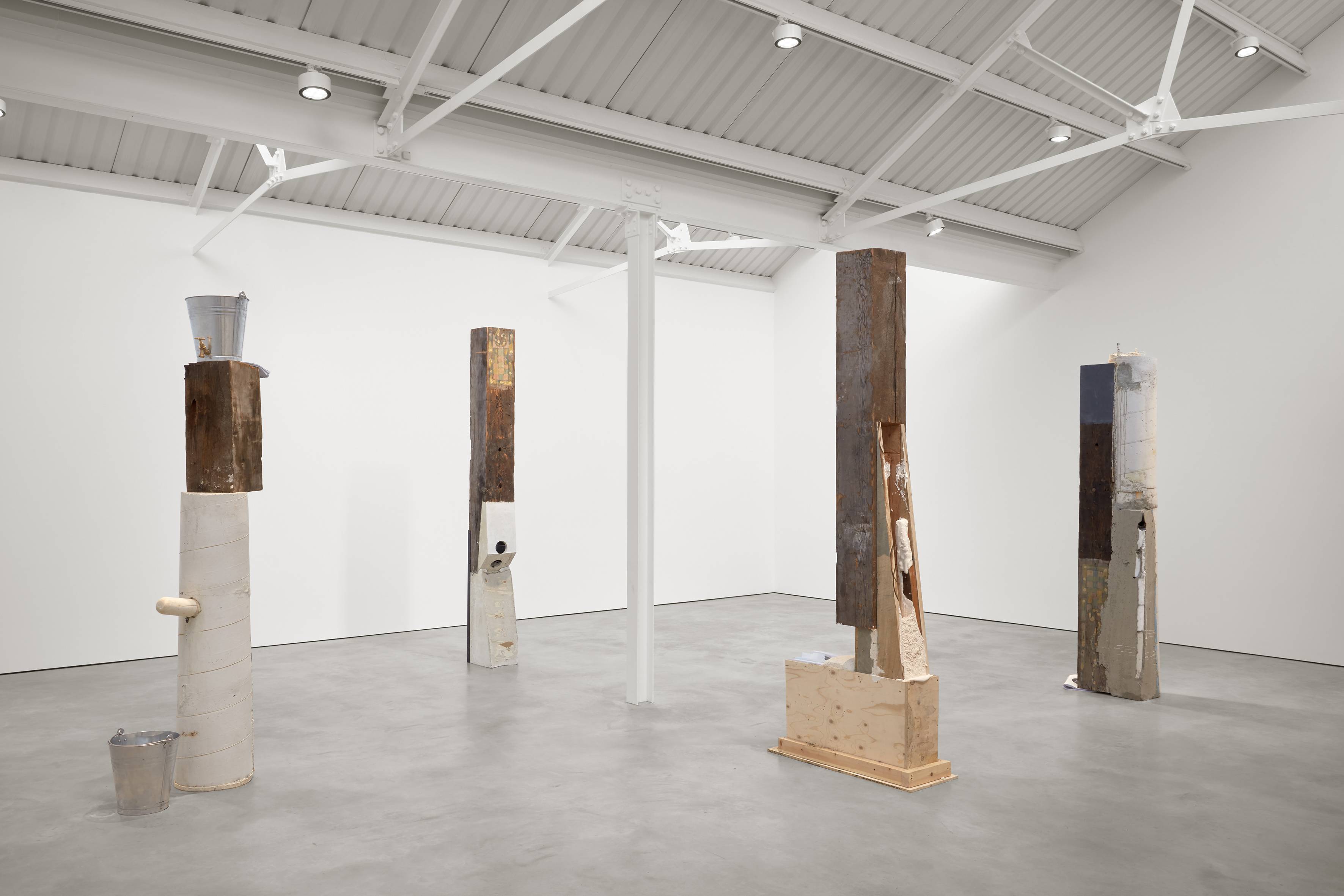 Installation view of Oscar Tuazon and Ariana Reines at Modern Art
[1] See for example 'A Is to D What E Is to H' at
Heather Phillipson – A Is to D What E Is to H from The Wire Magazine on Vimeo.
[2] Herms originate as apotropaic tributes to Hermes, god of transitions and boundaries, and took the form of head, torso and phallus
[3]
Most days art Critic Paul Carey-Kent spends hours on the train, traveling between his home in Southampton and his day job in London. Could he, we asked, jot down whatever came into his head?
Categories
Tags