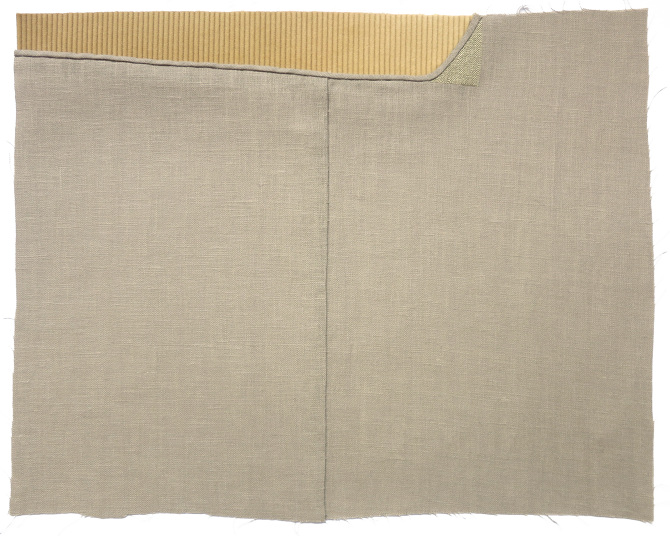 Tamsin Casswell: 'Plains' 2015 – linen, cord & hand embroidery 33 x 42 cm
I must have seen over 10,0000 exhibitions, so it wouldn't be surprising if they've covered all the basis categories – and yet this is the first time I've come across the seemingly obvious idea of presenting the work of an artist together with that of her team of assistants (Standpoint to 2nd April).
It reminds us that few artists can make ends meet without additional income, often from part-time jobs in the art world such as teacher, technician – or assistant. Add that the artist – Susan Collis – is one of my favourites, and that I knew some of the assistants as interesting artists without realising they have also worked for Collis for several years, and 'The Workers' is an attractive proposition. The show generates a shared aesthetic – muted, playing off craft traditions, somewhat inwardly focused. New drawings from Collis – and none of her assisted production – are shown alongside work by Tamsin Casswell, Lucy Clout (whose own show is now at Limoncello), Aileen Harvey, Caitlin Hinshelwood and Kate Morrell – it seems male assistants have never stayed the course. Casswell has the most work – there are seven of her intimately repaired landscape embroideries made out of discarded scraps. Morell's Warp Set, 2016, arises very directly from her presence in the studio: the photocopy-originated versions of weights from a loom were her elegant counter-proposal to Collis's tendency to keep drawings flat using any old thing which happened to be around.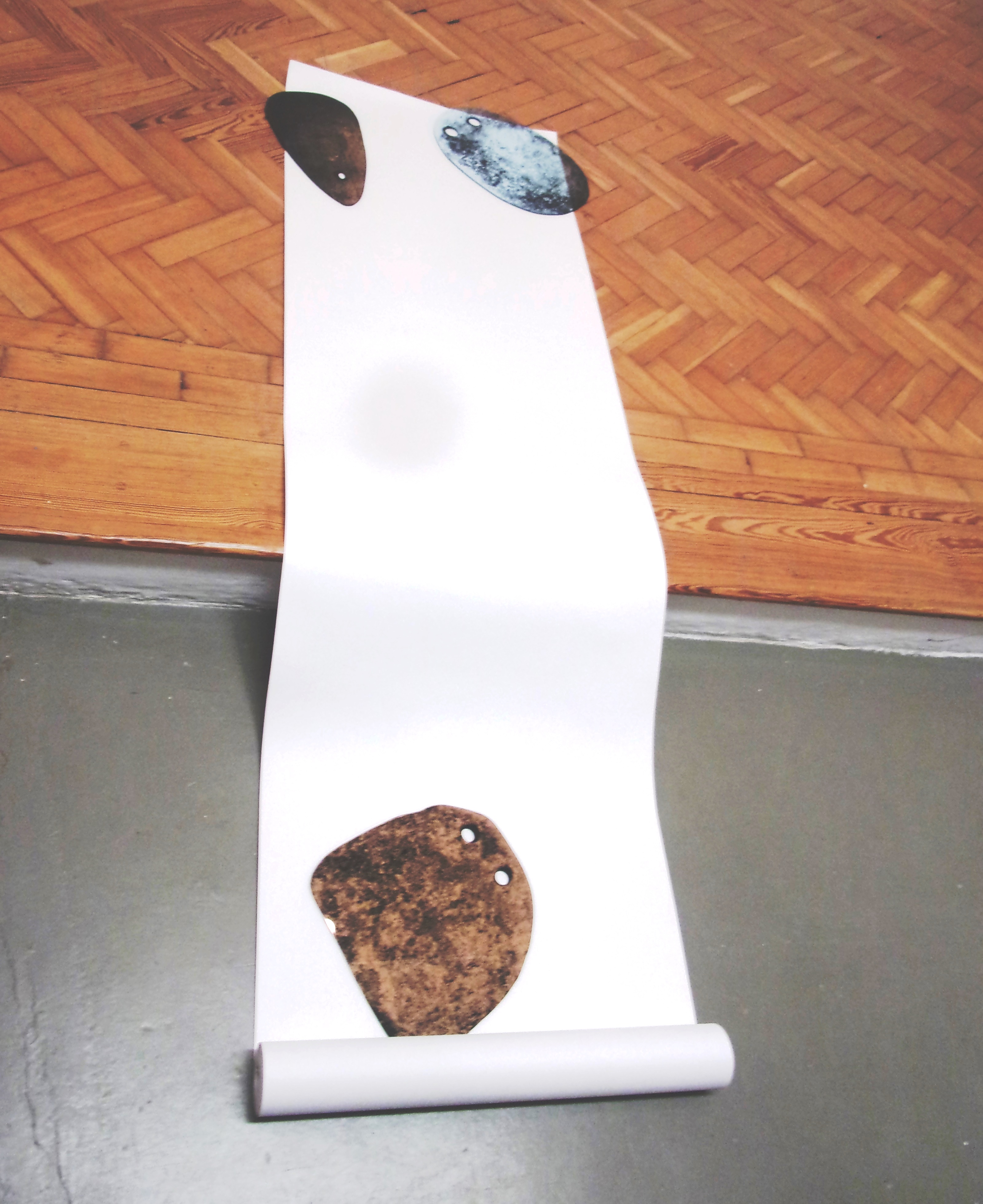 Kate Morrell: 'Warp Set', 2016
Most days art Critic Paul Carey-Kent spends hours on the train, traveling between his home in Southampton and his day job in London. Could he, we asked, jot down whatever came into his head?
Categories
Tags