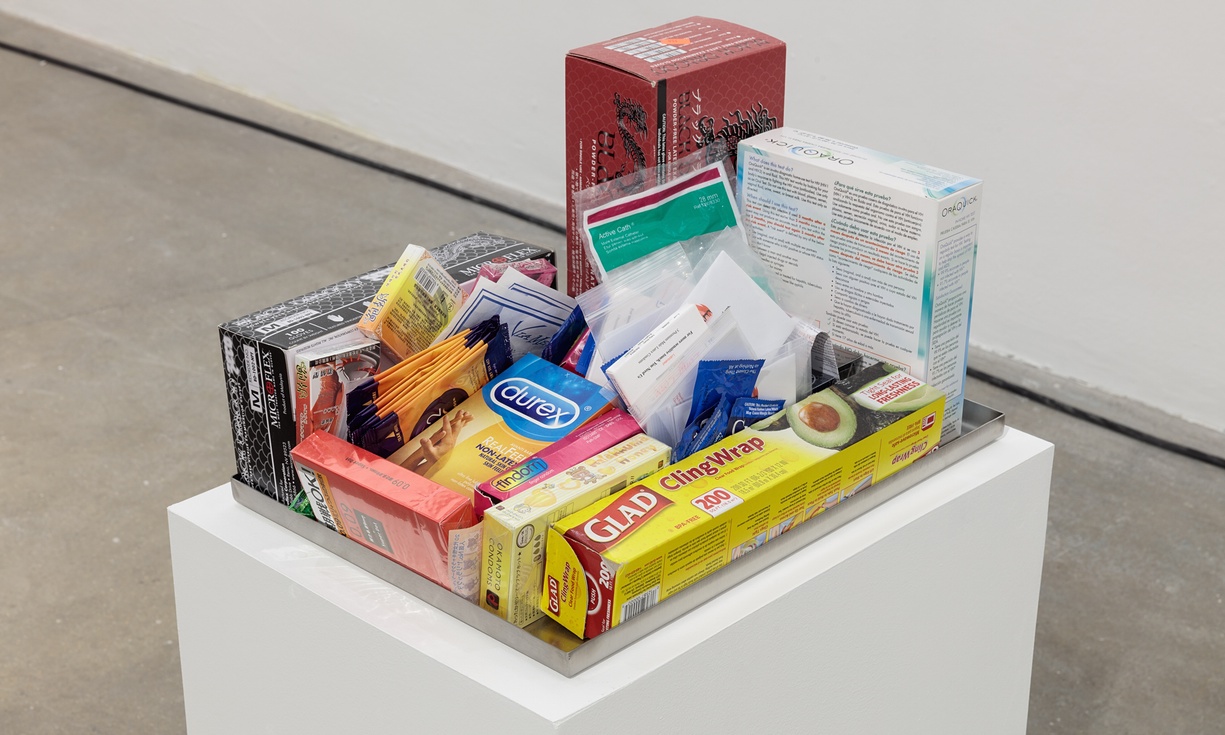 Park McArthur at Chisenhale Gallery, photo by Mark Blower
Not many exhibitions have a direct connection to the role for which I spend time on the train, but at the centre of Park McArthur's fascinating UK debut ('Poly' at the Chisenhale Gallery to 3 April) is a letter from the Department of Work and Pensions. It announces the closure of the Independent Living Fund – which helps people with disabilities to live independently – in favour of new local arrangements. That's relevant to my day-job*, to McArthur as a disability justice activist, and to the rest of the show. That's a polyphony of polymers through which she says she wanted to think about pressure – and absorbing and expelling – in terms of the body; in materials like foam; and at the level of the millions of people expelled and absorbed through various kinds of social and economic regimes.
What do we see? A series of steel trays set atop plinths group disposable manufactured items which operate at the points of contact of bodies with each other or with their environment – such as condoms, incontinence pads, dental dams and medical breathing tubes. That suggests medical vulnerability and the potential for polymorphous contact and collective action, as well as how the DWP interfaced with people as bodies for the purposes of assessing ILF entitlement. We also encounter monumental blocks of acoustic foam; and sheets of paper pulp blooming after months of drying with the growths from a polymer powder which enabled them to take in huge amounts of water. For sounds, liquids, bodies and bureaucrats alike, it's an absorbing show.
* Policy Manager for Health, Social Care and Welfare Reform at the Chartered Institute of Public Finance and Accountancy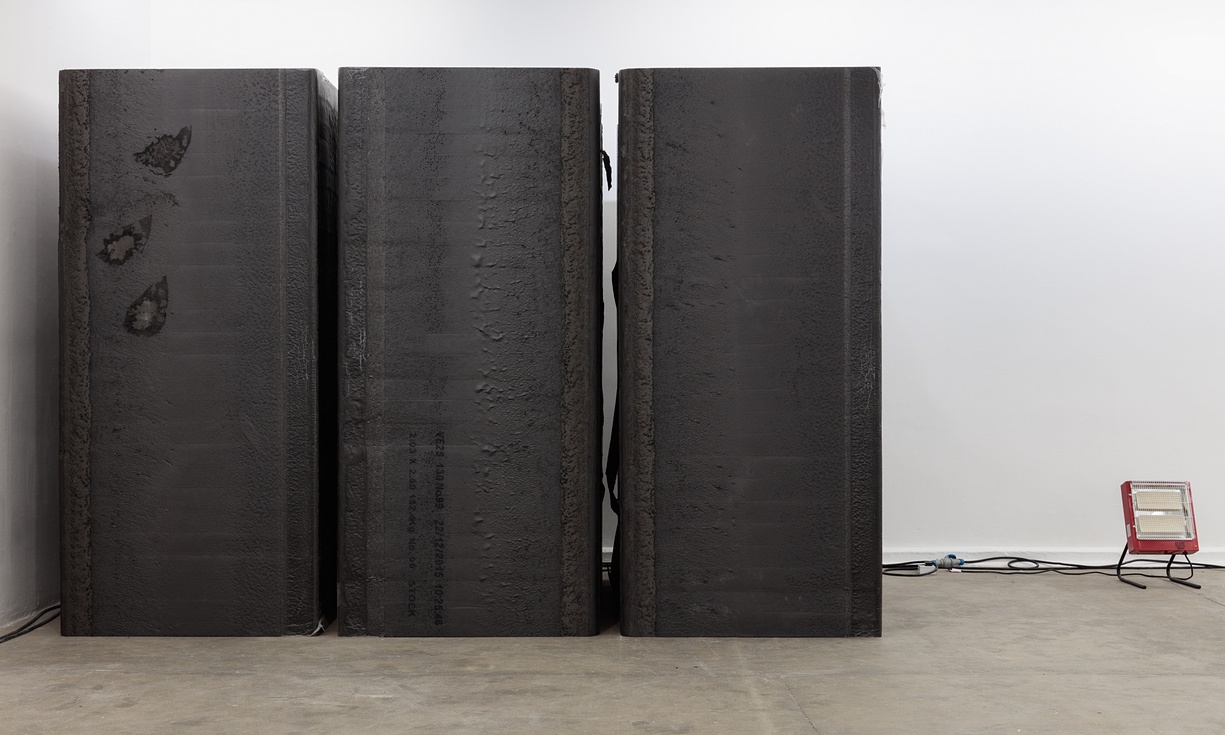 Park McArthur at Chisenhale Gallery, Photo by Mark Blower
Most days art Critic Paul Carey-Kent spends hours on the train, traveling between his home in Southampton and his day job in London. Could he, we asked, jot down whatever came into his head?
Categories
Tags