FAD caught up with artists Walter + Zoniel ahead of them heading to Miami this week where they will be presenting Alpha-Ation which features their colossal hand–built camera, characterised by its 1850's brass lens, to produce a series of exclusive portraits of high profile figures akin to gigantic Polaroids.
More details: HERE

© Walter Hugo & Zoniel, Self Portrait, 2010, positive ambrotype on glass plate
Can you tell us about your work and what are the main ideas you try and express
We have recently just finished writing a Manifesto on a movement we are championing called Formationism. This is 'The artistic practice of placing equal focus upon the physical and the conceptual elements in the creation of works of art.'
Formationism's key tenet is an equal and symbiotic attention to both concept and creation. It is our belief that the production of serious modern art ought to attend equally to ideology and execution; in a Formationist artwork one cannot exist without the other.
How do you decide what your next artwork/project will be and how do you know when it is finished?
We are constantly working on projects and have a long list of projects at the studio which are in varying degrees of completion. We decide by circumstance, what and where we are able to create. With most of our work, we set the parameters before we begin so therefore we know when its finished and we are strict on ourselves – if we say this series will be 25 pieces it will be 25 pieces otherwise some series would never be finished and you wouldn't be able to start the other projects which you are itching to do that have been on the back of your mind probably for the last year.
How has it been working with Gazelli Art House on this project?
Mila, from Gazelli has been amazing, she has shown us support from the start and with every project she is there. She has a passion for the work and you can see it is not just about business, she is a creator in her own right – she has created a beautiful space to showcase and support artists and has a great insight and understanding, when dealing with artists.
Can you tell us about Alpha- Ation.
Alpha-Ation is a series that we are working on that we are shooting in Miami, London, New York and LA. We will be working on them over the next year in these different sites travelling with our Case-Camera that we hand built with Globetrotter (the luggage maker).
Alpha is the prefix usually given to primary objects (stars in solar systems, people in rooms) and Ation means to create. The works are portraits that we are shooting directly onto positive paper, meaning that they are one off, with no negative, something akin to a giant Polaroid is a good ref. So we shoot these life sized portraits on this giant camera and they have really long exposures up to 20 odd seconds or so, which means you get a really differerent relationship with the sitter, there is no hiding, or quick multiple snap snap snapping away, we work very medatively to slow the moment down and capture that intimacy and honesty in this one off shot. We shoot only one image and that's it. One chance. Then we slowly hand-colour the images in our style and gild them with 24ct gold so they look quite like surreal icons.
This whole process is a reflection and ode to the modern day portrait. The process is a kind of practice performance that raises thoughts and questions about how we relate to the portrait these days. In an era where everyone has a camera in their pocket and there are multiple platforms for people to show their images that they are shooting, then it intrigued us to reflect upon that with a series of processes that were both immediate, elaborate and intricate.
Did you build the camera you are using during Alpha- Ation yourself? And just how big is it?
We built the camera for Alpha – Ation in collaboration with Globe Trotter the case company. We designed the camera with them, it is made from two exquisite case which pull apart to form the camera body, we made the internal parts of the camera to finish it off. It is very large and looks like an old fashioned Victorian camera in which the photographer is under a blanket at the back of the camera. That being said it is by no means the largest we originally built a camera 5 years ago that was 8ft by 8ft and we are working on an even larger one for a project with the V & A Museum next year.
Do you feel older technology has more soul than Modern?
We feel that it is more to do with craftsmanship, skill and tangibility for us. We are happy to use modern technology and often do. The Technology or processes are old but we always look to modernize, to break new ground and create something that hasn't been done before and this can only really be achieved by combining the two. It's the same whether you're using a technology or technique that has been around for ten years or 100 years.
Why are you using 24 ct gold on the images you photograph?
It is to do with the Icon-ising of the subjects – just as people in the past covered their idols with gold we are doing the same for our modern heros. we can worship them just as much as idols of old and the gold is a direct reference to this.
The processes that we go through in making these works are very elaborate and intricate. These processes are in themselves the conceptual element of the works, drawing reference and reflection on the acts that we do so rapidly in life. We work a lot with meditative processes and the idea of slowing things down to look at them deeper is present in this work. So the gold is both significant in terms of its reference of idolizing and also it has been viewed in a medicinal capacity, there are actual medicines containing gold, this is a fascinating idea to us, and we wanted look at that, how that relates to the portrait and the viewer.
After Miami what plans do you have for 2016
We are working on building a giant camera with the V & A museum which will be launched at Photo London in May and we are also working on a large scale public performance installation in Liverpool in June for the Biennial called Spectra – which will involve covering the entire exterior of a gallery in paint. We actually launched this project this year at the Silcon Valley Art fair where we bombarded paint at the exterior of the art fair to announce Spectra. We also have a very interesting installation that will likely be appearing in London at the beginning of next year. You'll have to keep a lookout for that one though, as it's not to be announced yet.
Walter & Zoniel: Alpha-Ation 2nd – 5th December, 2015 Delano Hotel, 1685 Collins Ave, Miami Beach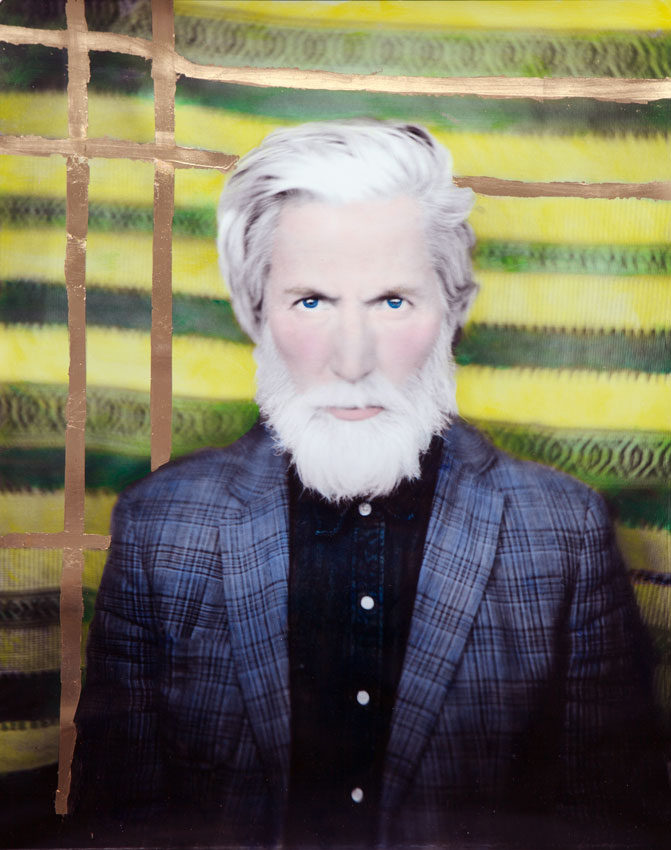 All Images ©Walter + Zoniel, 2015. Courtesy Gazelli Art House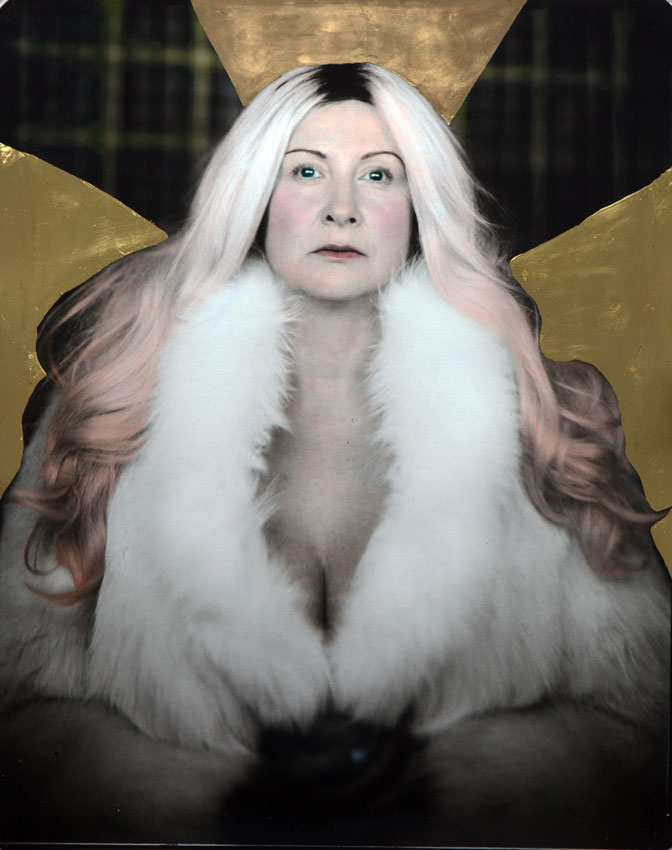 Fran Cutler shot by Walter + Zoniel
Categories
Tags