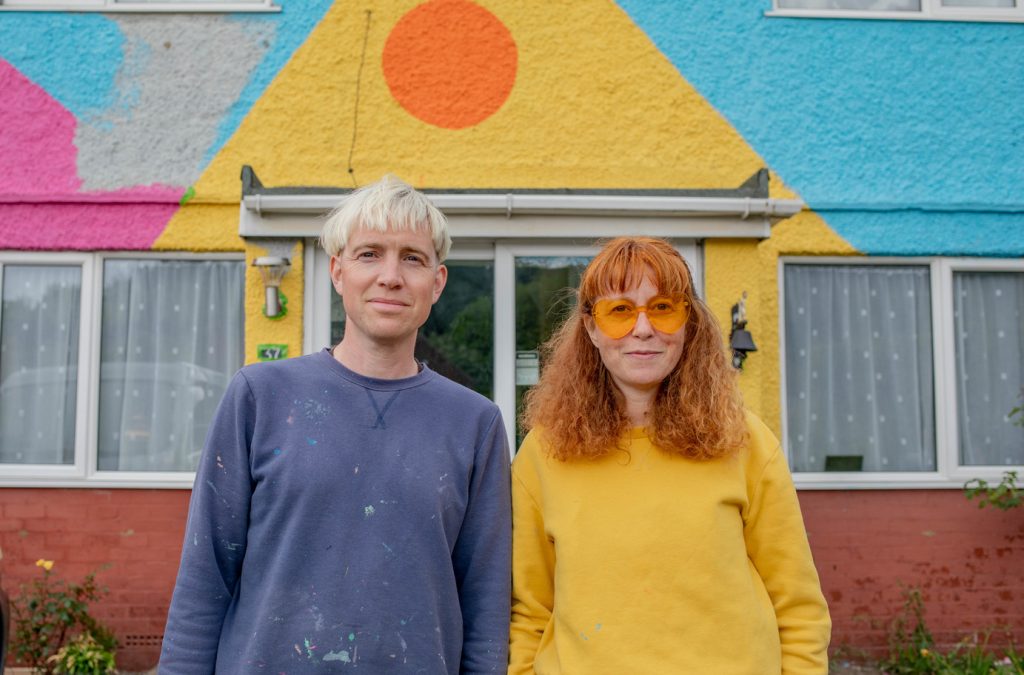 A new work – A Simple Act of Wonder – by acclaimed artists Walter & Zoniel celebrates human connection and our experiences of joy in unprecedented times. Audiences can see it across a series of outdoor spaces across the suburbs of Brighton and via a city centre exhibition at Fabrica that is now installed but which will never be seen in real life by the public. Colourful, outdoor artworks are now displayed in the Brighton suburbs of Moulsecoomb and Bevendean – these can be seen painted on people's homes, on the Bevvy community pub, on a shop (The Good News Brighton) and St George's Hall. A large painting also now sits on the grass of The Green, stretching out across this popular leisure area. The artists have used brightly coloured house paint, grass paint and gels to create interventions on these community spaces and streets, bringing a rich palette of colour to the residential areas. With a mix of colour, photography, humour, meditation, heritage and geography, Walter & Zoniel forge a tender connection between people and communities. Plaques have also been installed in the neighbourhood, telling the stories of community members the artists worked with to create the project.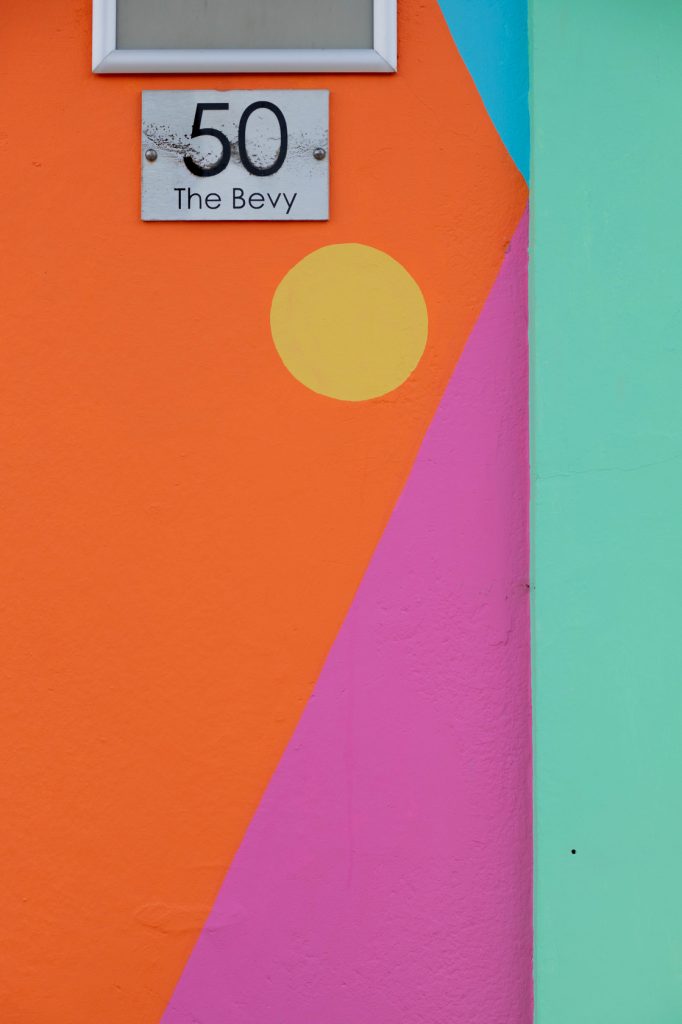 Walter & Zoniel, A Simple Act of Wonder, 2020. All outdoor images Phoebe Wingrove.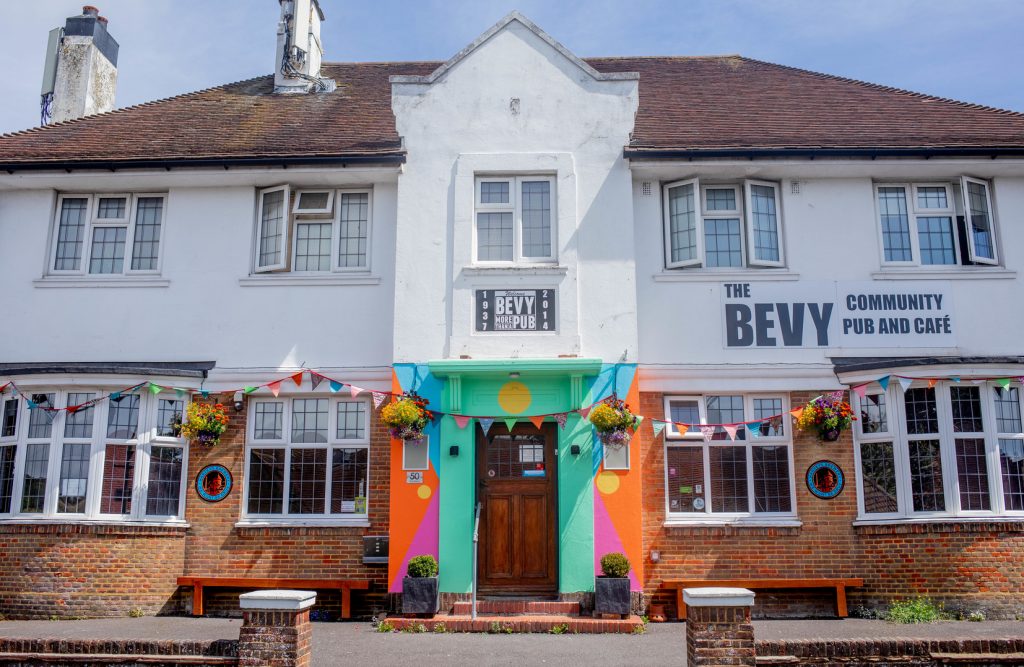 Walter & Zoniel spent the early part of 2020 getting to know the communities of Moulsecoomb and Bevendean to develop the series of collaborative interventions. All of the works respond to the stories that they gathered from the residents they met and the architectural character and history of the place. The work creates a temporary transformation of the neighbourhood through a new aesthetic that teases out a different story about the locations, a story that complicates and contradicts the prevailing narrative of this area. Objects from residents – a troll, a photograph, a small ship and an oral history via a VR headset – all sit in the gallery at Fabrica, connecting the two spaces further.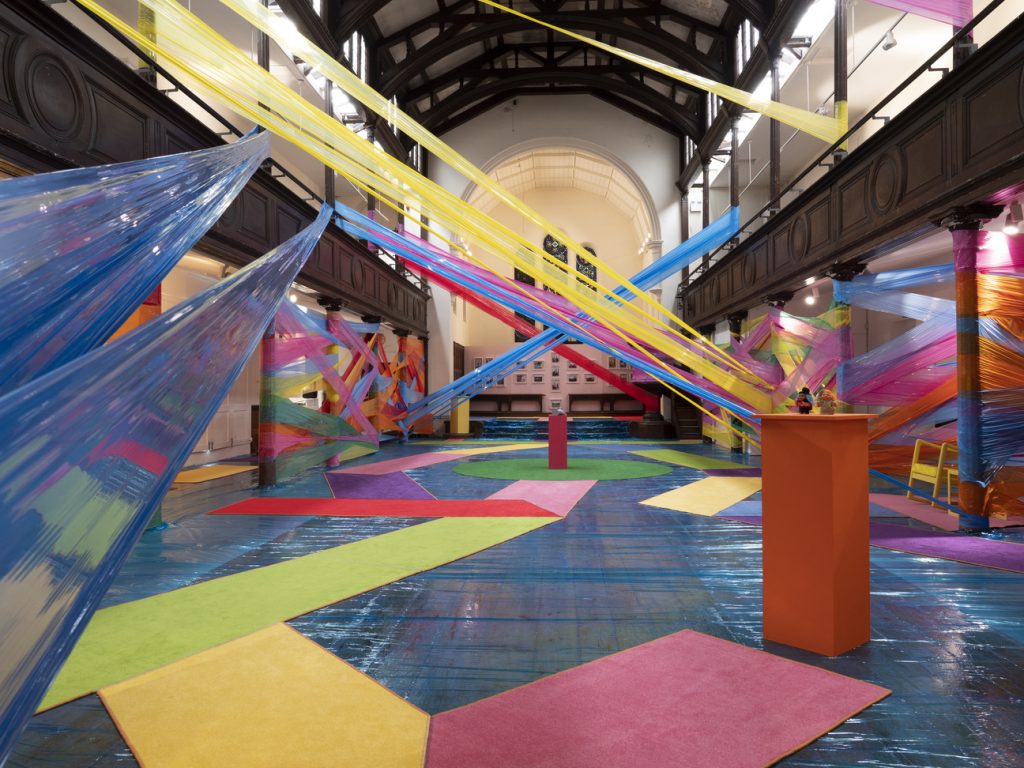 Walter & Zoniel, A Simple Act of Wonder, 2020. Image Tom Thistlewaite.
At Fabrica, Walter & Zoniel applied an equally bright treatment to the gallery space, creating a large floor piece that echoes the interventions at Moulsecoomb and Bevendean, whilst playing off interior details, such as the stained glass windows, steep curves and tall ceilings. A new series of Walter & Zoniel's 'over-painted photographic portraits' – which remove the visual identity of their subject whilst leaving their settings intact – are also featured in the exhibition.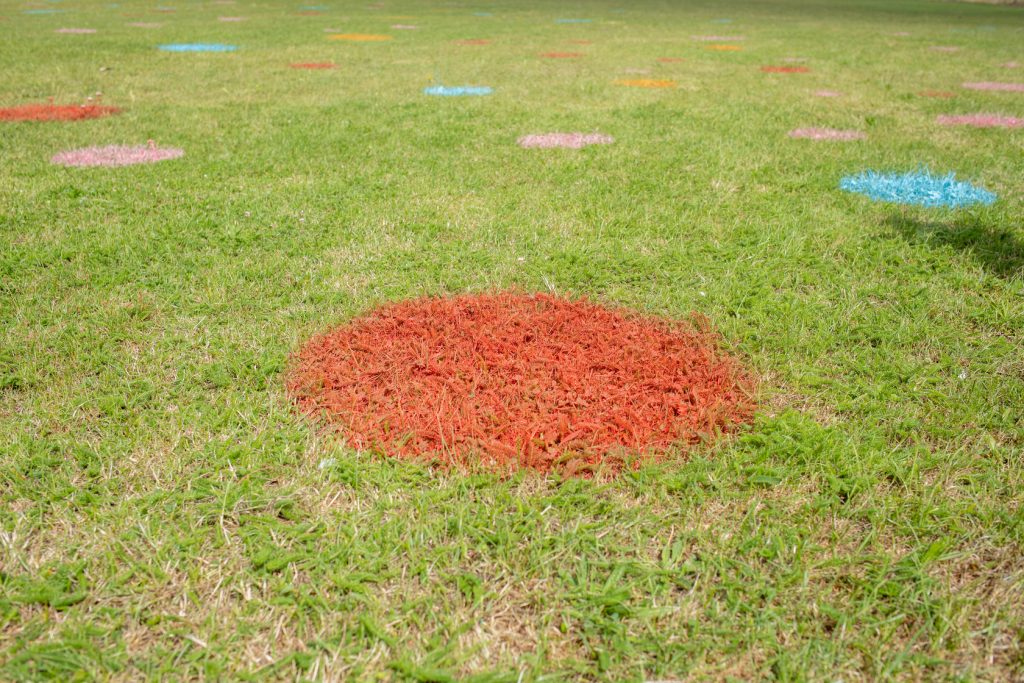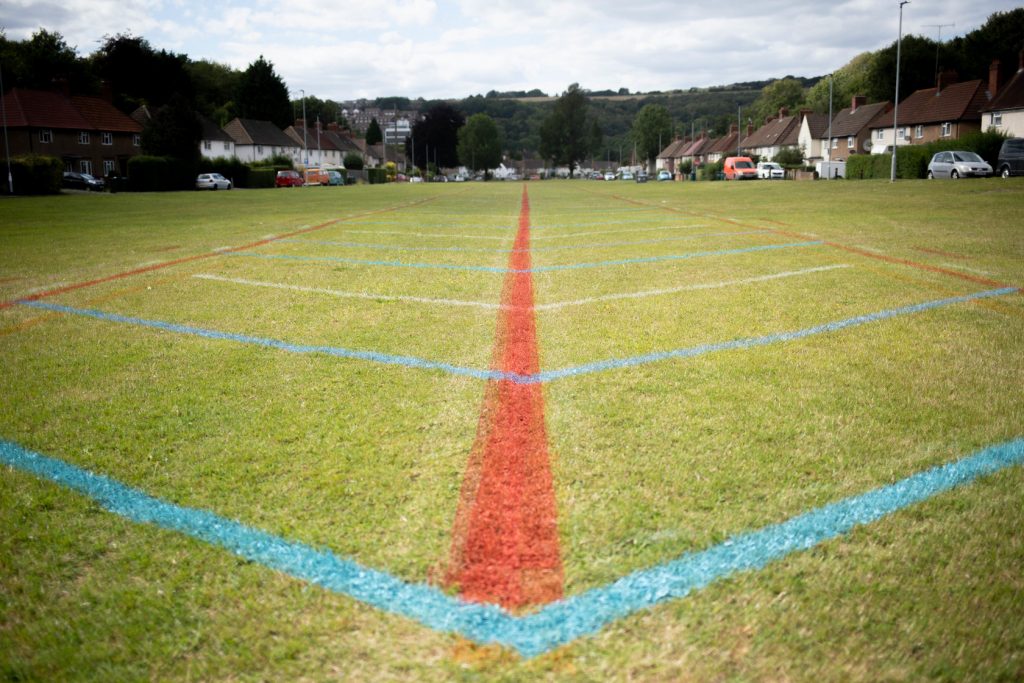 Liz Whitehead, Fabrica's Director, curator of the project said,
"For Fabrica, A Simple Act of Wonder is the first in what we hope will become a longer term programme of opportunities for artists that link to the Moulsecoomb and Bevendean communities through the visual arts. We are excited to begin this journey, with such colourful and joyful artwork, that so many people can see and that so many took part in making. We wanted to highlight it now, for the communities that helped bring it to life and who are able to experience the works at a safe distance, whether that be on their daily outdoor time or to brighten the journey of one of our valued key workers. We hope once it is safe to do so we can work to create new connections across the city as planned and use this work to do so."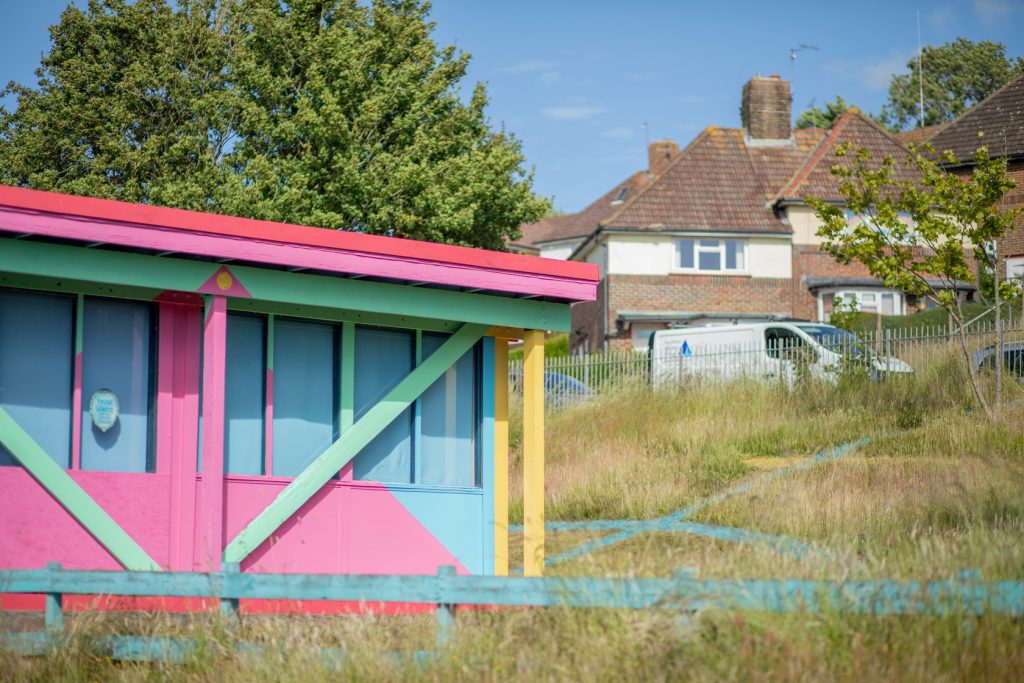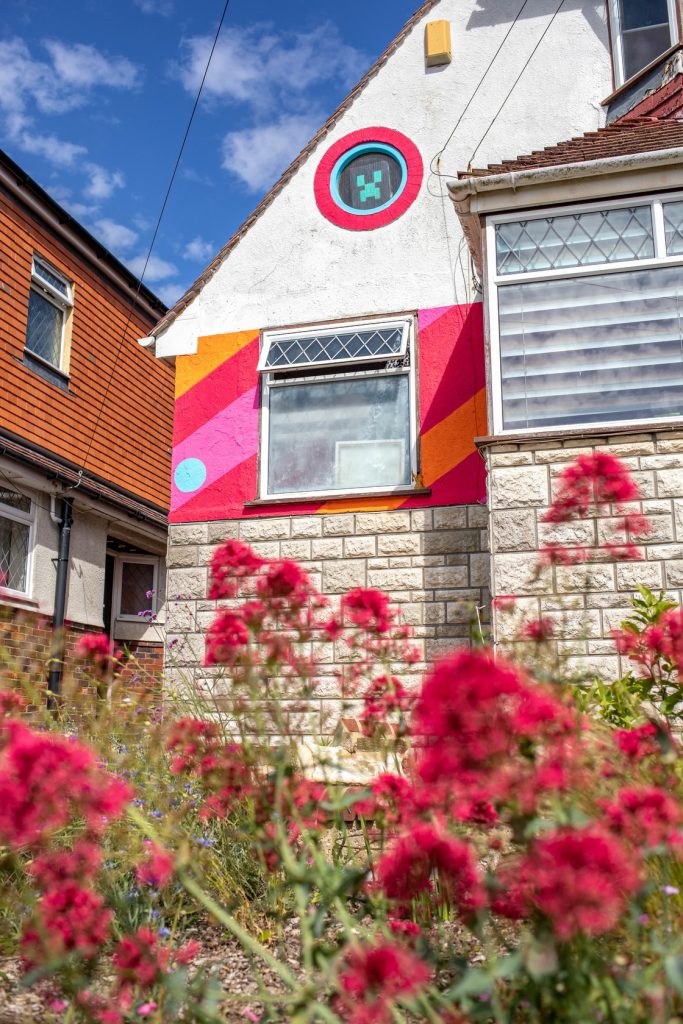 Fabrica.org.uk/a-simple-act-of-wonder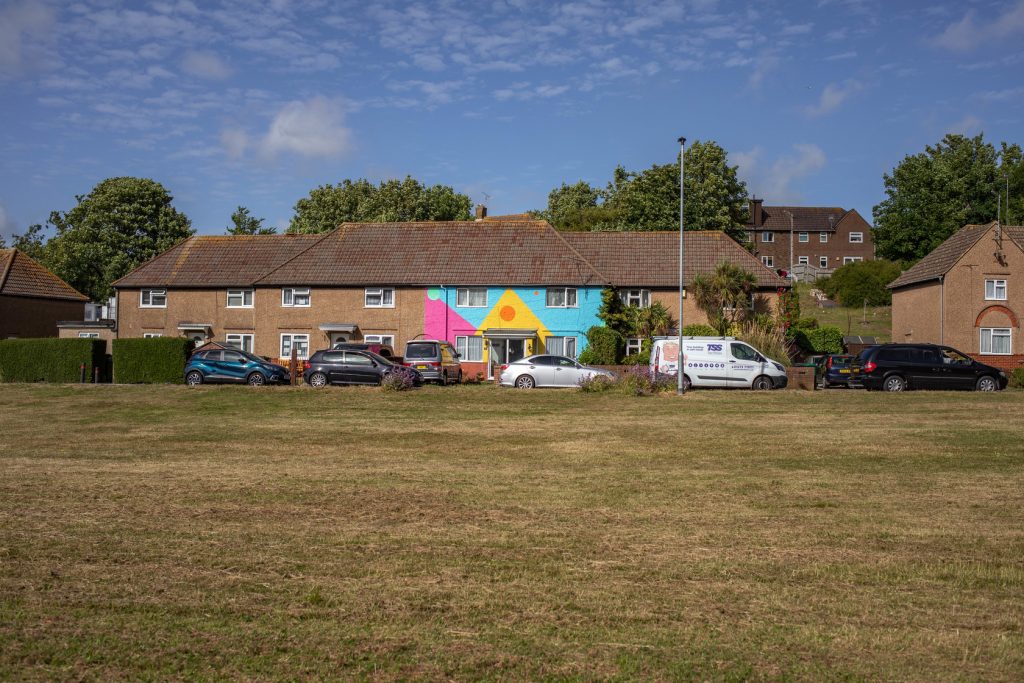 About the artists:
Walter & Zoniel are an artistic duo collaborating and exhibiting internationally. Their practice is multidisciplinary, with interactive and socially engaging installations/performances being one aspect of their work. Themes central to their practice are a meditation upon our existence and reflection of the intricacies of the relationships we have with each other and with the natural world around us. Walter & Zoniel's work seek to charm and entice the viewer into deeper thought and becoming present in the moment. Their installation/performance works have been commissioned by Tate Britain, Somerset House and Photo London. Their site-specific installations for a general public have also been presented in Miami, San Francisco, London, Liverpool and Durham. Additionally they have been commissioned by many national and international festivals, art fairs and galleries. Their work has been acquired by the National Art Collection and the National Portrait Gallery collection. They were part of Brighton Festival 2017.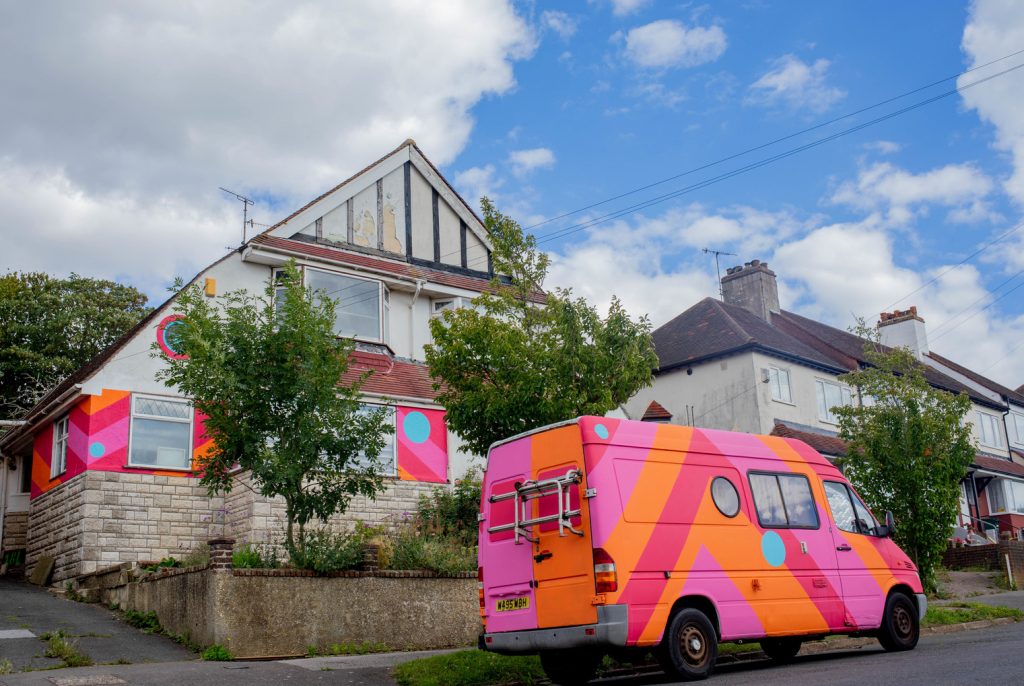 Categories
Tags