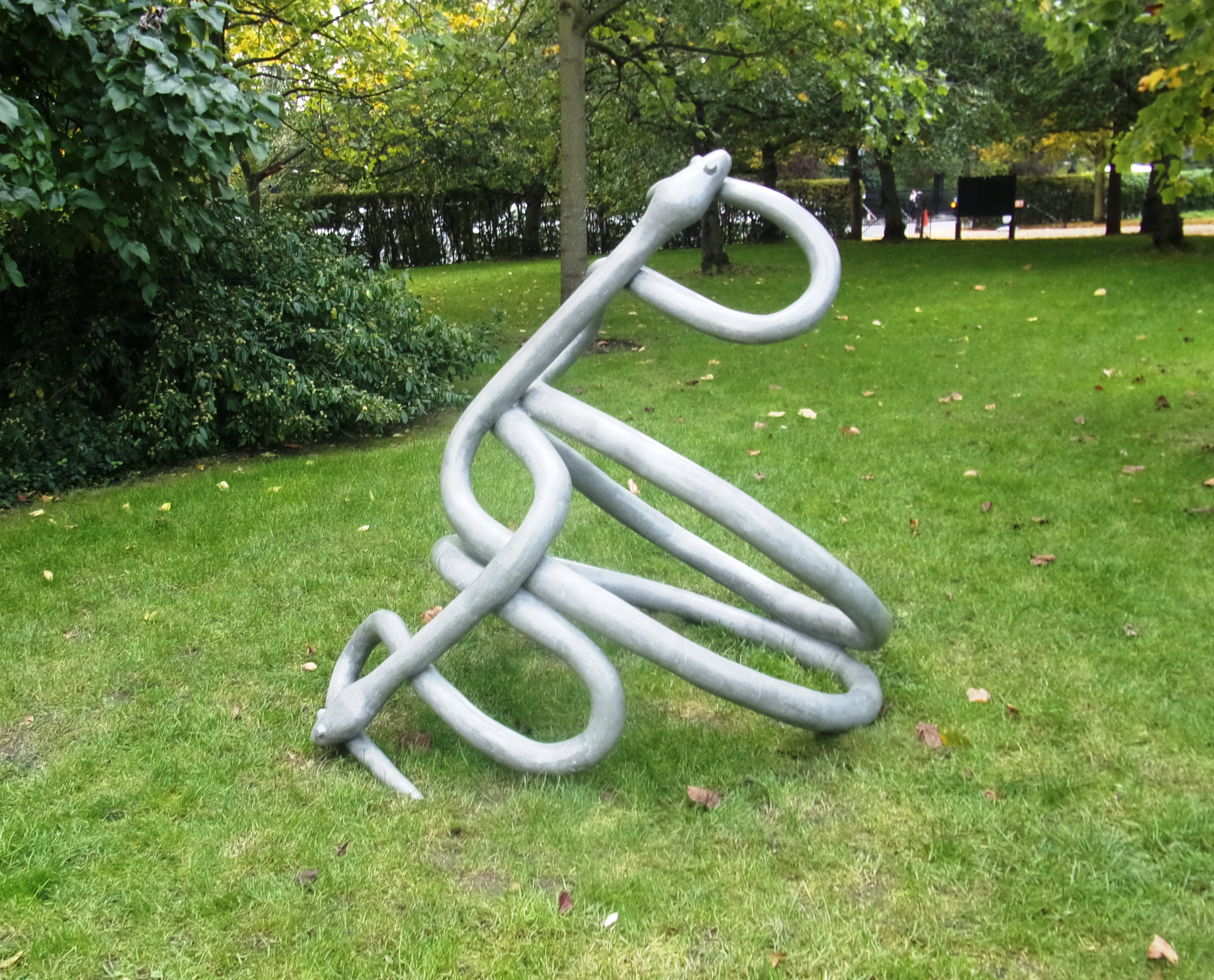 Kathleen Ryan: 'More Is More Snake Ring', 2014 – François Ghebaly Gallery for Frieze Sculpture Park
There were several snakes at Frieze this year. I refer, of course, not to any underhand dealers, but to works of art. Tunga, the veteran Brazilian with a desire to undercover the mystical undercurrents of modernity, was prominent: his pair of twins roamed Frieze Live with conjoined hair, and there were related works which turned extended tresses into serpentine sculptural form, plus his seminal photograph of a 1985 performance for which he sedated vipers then wove them together. The Sculpture Park features – for three months – another entwinement, for which young American Katie Ryan used polished concrete to effect. Phallic symbolism is never too far off when snakes appear, and that was entertainingly explicit in Yayoi Kusama's impressive accumulation of phalli at Anthony Meier Fine Art   (you could argue that she fills a parallel role to Tunga's, but for Japanese art). Alison Jacques's stand included a sample from her current gallery show by Brazilian sculptor Erika Verzutti, a bronze in which a cobra stood in for pubic hair in a rather alarming surreal substitution. Ukranian Boris Mikhailov is best known for his photographic narratives of urban poverty and mental illness, but accidentally leaving one slide on top of another led to the series 'Yesterday's Sandwich', in which communist era drudgery is juxtaposed with sex and beauty, surprise and potential escape. Two snakes appeared in the sequence of 176 images, which – to Mikhailov's own choice of Pink Floyd's 'Dark Side of the Moon' – made for a Frieze Masters highlight at Sprovieri.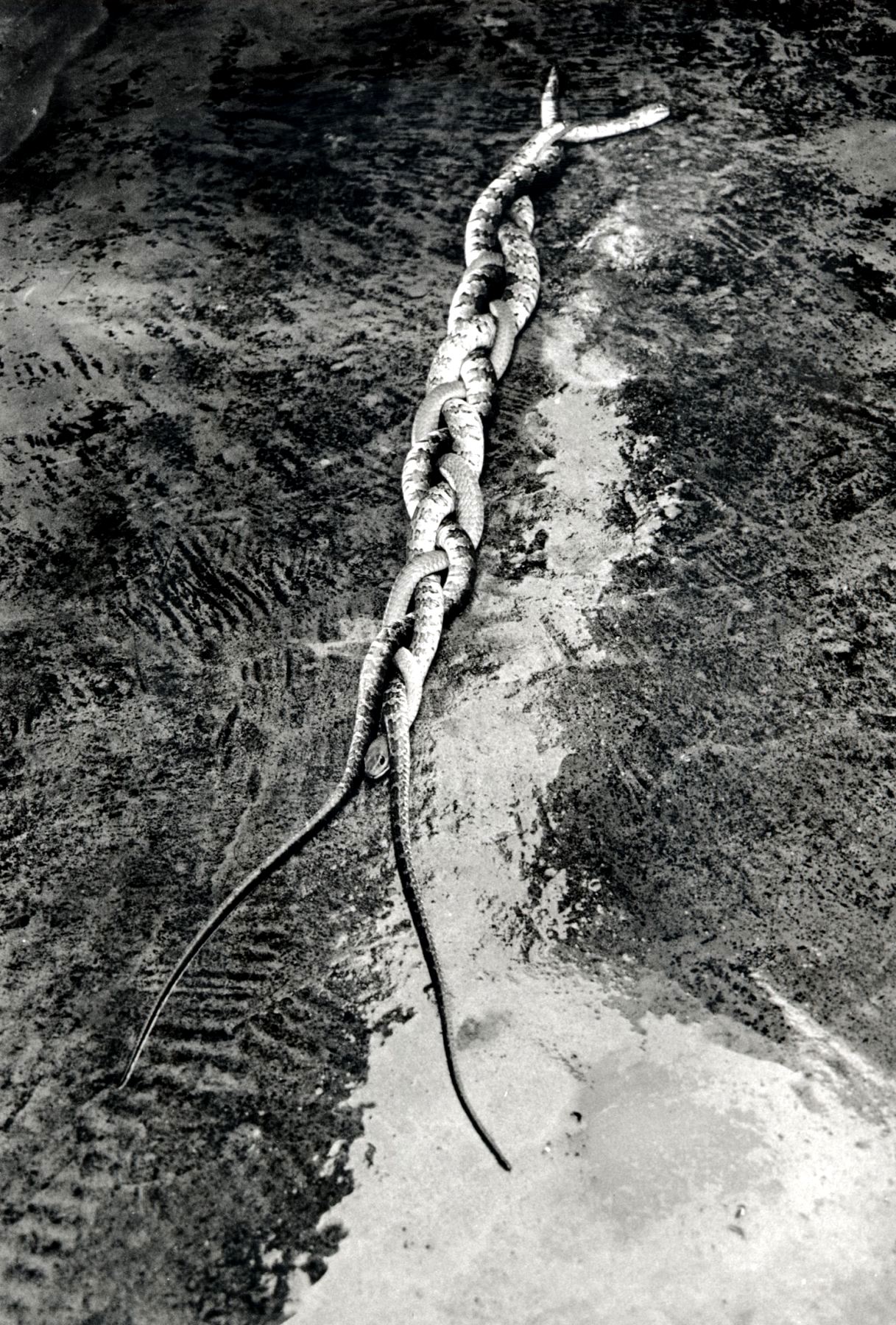 Tunga: 'Viperine Avant-Garde', 1985 / 97 at Luhring Augustine and Galleria Franco Noero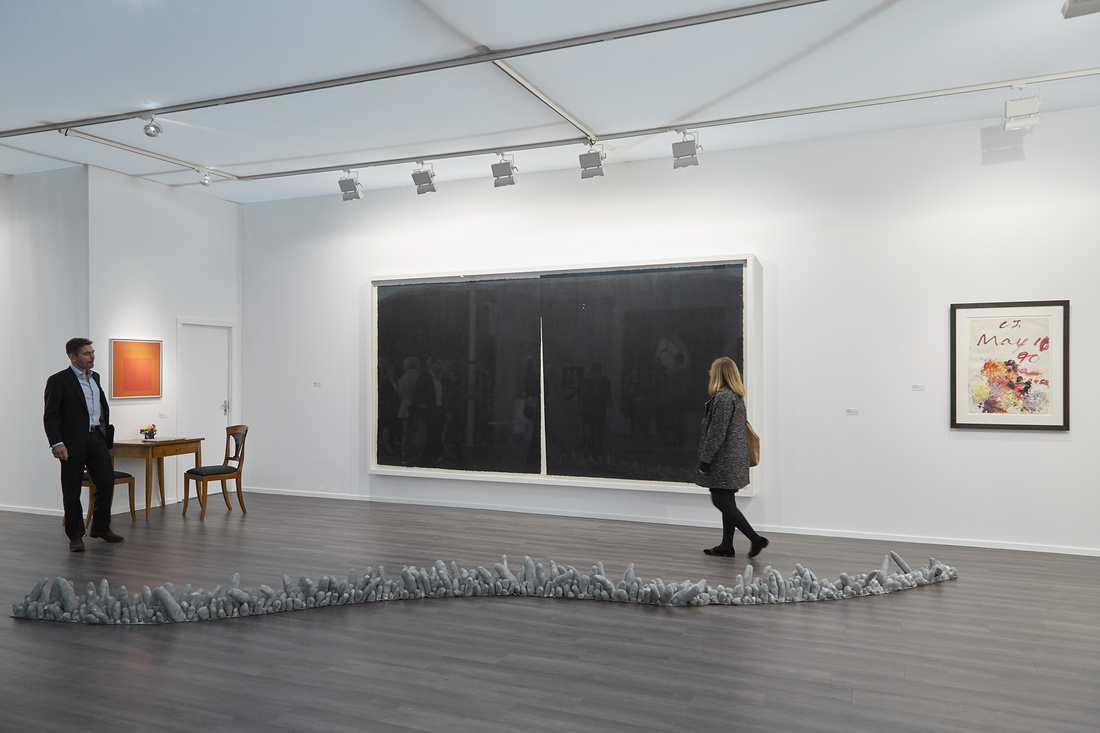 Yayoi Kusama: 'A Snake', 1974 Anthony Meier Fine Art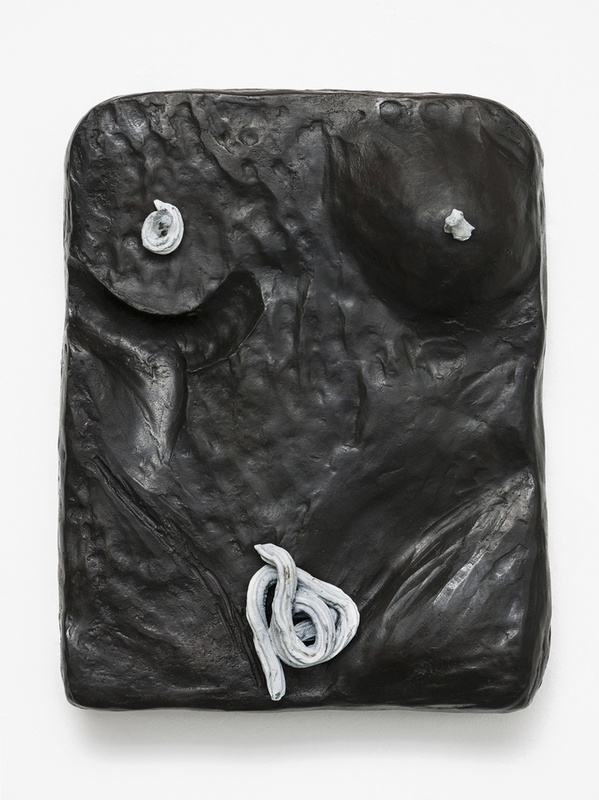 Erika Verzutti@ 'Cobra Goodnight', 2015 at Alsion Jacques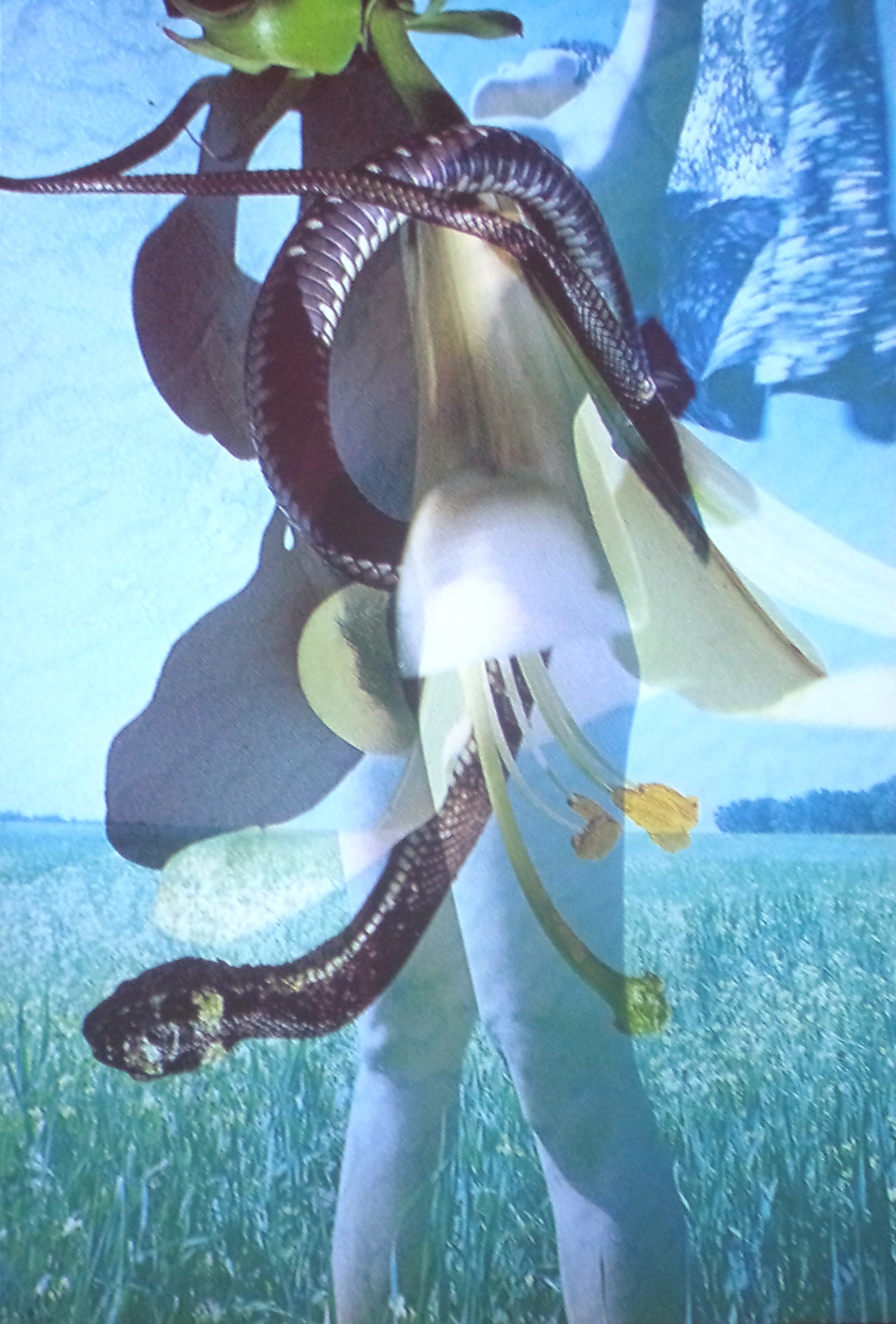 Boris Mikhailov from the slide show 'Yesterday's Sandwich' 1966-1968 at Sprovieri
Most days art Critic Paul Carey-Kent spends hours on the train, traveling between his home in Southampton and his day job in London. Could he, we asked, jot down whatever came into his head?
Categories
Tags