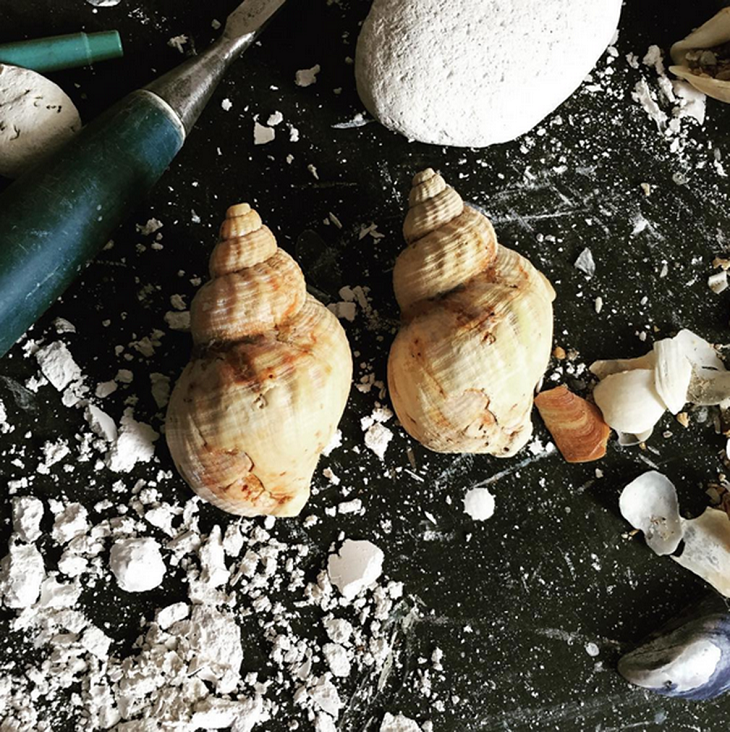 Emma Gibson staged her solo show, The Other Room, at Building F, Stoke Newington, in 2015, having spent several years making art as part of the collective, The John Hour. She is also co-host and creator of a series of podcasts, The Butcher's Apron radio show, with Nadine Monham of common-editions, which has aired on NTS Radio and Resonance FM and is available on iTunes, having also done live stints at Selfridges and Secret Garden Party.
Gibson's work is characterised by a fascination with the subtle details of everyday life, where seemingly insignificant characters become heroes, strange happenings morph into life-changing epics and insignificant flourishes are seen as clues to a deeper mystery. She produces objects which appear familiar, but have a superficial detail altered to make them exceptional, and installations that question the limits of understanding. Reality and fiction, consciousness and the unconscious, merge in Gibson's world to create radical new ways of looking at the underbelly of life. She is particularly interested in the business of art, in the commodification of the artwork, and is always searching for ways to critique that system at the same time as exploiting it.
Her new show, Shelling Out,  explores the ideas of value, reality, the world and art. It takes place at CRATE Gallery in her newly adopted hometown of Margate. The show features hundreds of hand-made shells that investigate the many worlds interpretation of quantum mechanics, where something innocuous, once a child's plaything, comes to have the price of jewels. I met Emma on the windswept beach at Margate with a beer and a bag of chips to talk about this new show and other pressing matters.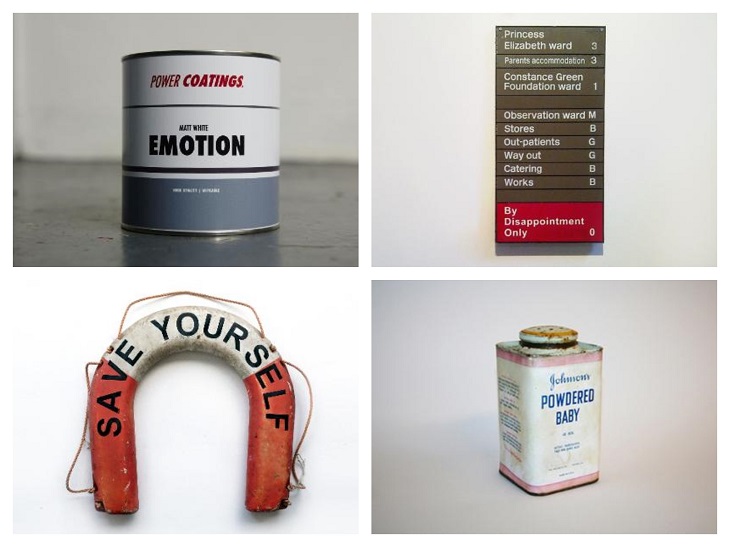 Emma Gibson's greatest hits (clockwise from top right): 'Matt White Emotion' (2015); 'By Disappointment Only Sign' (2011); 'Powered Baby Tin' (2011); 'Life Ring' (2015).
How would you describe your practice?
Investigation / environments.
How has it developed?
Constantly and seemingly of its own accord. At the moment I'm really into the bigger stuff, size wise and those philosophical questions that hang around like 'do we construct our own reality?' and 'how do we know when we are in it?' Sometimes I focus on tiny details too, like a misprint on a label or something.
Who do you want to impress? 
The giants whose shoulders I stand on.
How does Shelling Out relate to February's hit show The Other Room?
It feels a bit like the next in a series of 'other rooms' in a way: a space in the back of your mind, behind the door of everyday life, in the cracks in conversation. Using this theory of a parallel universe existing a fraction away from the one you're in, where other versions of our reality can play out with subtle differences, is interesting to me. Building this type of environment gives me a way to explore a subject from different angles and offers more freedom to explore in the way that I want, play tricks, leave clues. It is another universe after all.
Your work seems to hinge on subtle relationships between individual things and environments. What is the relationship there?
Phillip K. Dick said that "reality is that which, when you stop believing in it, doesn't go away." I'm pretty intrigued by what we notice as we move through life, and what we believe to be real. What we experience holds the power to change perception, direction, opinion. So is life a case of mind or matter? Neuroscience or physics? Truth or dare? Objects in spaces are such a familiar scenario to humans that we often don't look properly, same with information in news feeds, road markings, lots of banality. I want to make versions of the familiar containing things that quietly unhinge these scenarios and make us look more closely at the world around us, at what's underneath.
Has the move to Margate had an influence on your work?
My dad thinks there are special invisible powers in the air here. I looked this up and he's not far off: apparently sea air is charged with negative hydrogen ions that accelerate our ability to absorb oxygen, which means free feelgood factor for everyone. The old Royal Sea Bathing hospital in Margate was pioneering in 'open-air' treatments like dunking sick city folks in the sea daily, and then letting them lie in the sun, which unsurprisingly worked a treat. I also relish having nothing in my line of sight when I look out to the water, nothing in the way. It's surprising how seldom you get that, except of course at places with special invisible powers.
Is there too much money in art? or is there just not enough money in your art?
No one wants to be the one who points out the emperor's new clothes, but I wanted to make a show about value partly because of the way art and editions are collected, reproduced, sold. It's interesting that collecting shells used to follow the same pattern – dealers in the 17th century used to wait for days at ports as new specimens came in from faraway lands, and fight for the highest bid. They were known to crush extremely rare shells underfoot to make remaining ones more rare and valuable. They sold for more than Dutch Masters at auction. It was sheer madness, literally 'Conchlymania'- and was recognised as such. Incredible that we have forgotten about this madness of the collector of displays of wealth, as well as the worth of things that were once considered natural 'works of art from God.'
There is often a pun, or visual joke in your work. What role does this play in eliciting a critical response from your audience?
The pun in this show is in the title, and as Shelling Out is also an experiment, maybe in how you invest.
To see how people really operate when confronted with the questions of originality and value, I'll display the making process as well as the finished 'works of art'. You can inspect them…under glass of course…but perhaps you won't know if they are real or fake. The joke could be on you and your strange collecting ways.
Why do you make art?
I can't help it.
What's your message to young artists?
You will not always be a young artist and lots of artists start when they are older, so if you could use the word 'new' instead of 'young' as you grow up, that would help things along. Thanks. www.egibson.co.uk
Emma Gibson: Shelling Out, opens at CRATE Gallery, Margate, on 23rd October and runs until 1st November 2015.  www.cratespace.co.uk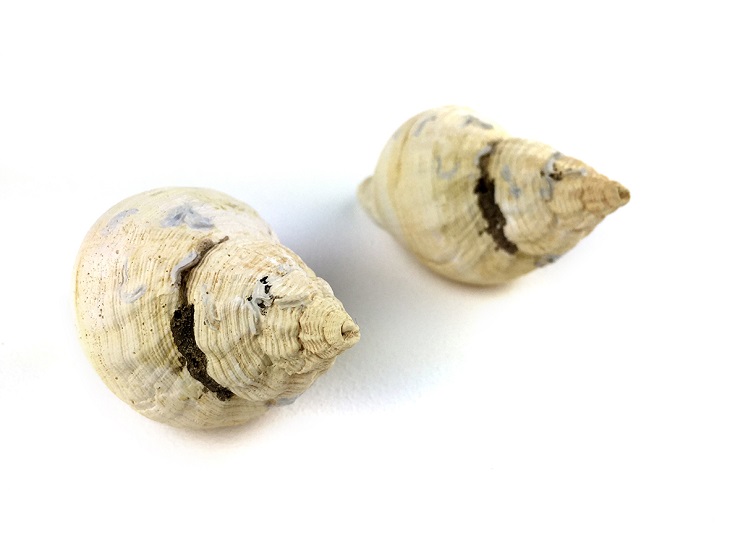 Categories
Tags