Tabish Khan visits lots of London art exhibitions to bring you those you should visit during the week. This is a special Frieze week edition, we're sure you've been bombarded with recommendations for things to see during Frieze week so we're going a little bit off the beaten path, ignoring the big blockbusters, to bring you exhibitions you may not know about: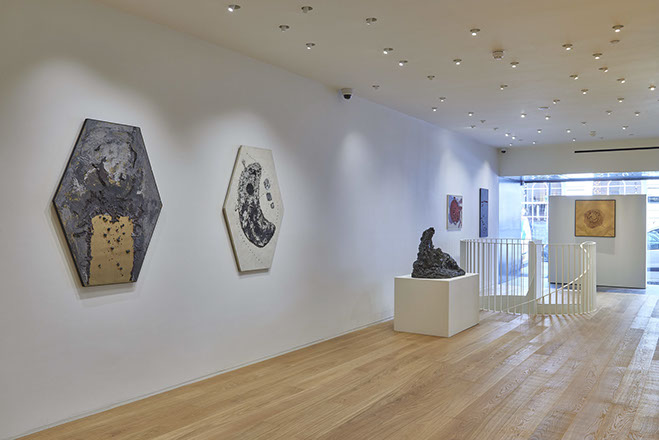 Lucio Fontana @ Tornabuoni Art
Yes, both Damien Hirst and Gagosian may have new galleries but let's face it both their opening shows are underwhelming. To see a brilliant inaugural show head to this Mayfair gallery and their spectacular survey of Fontana's works. He is more than just slashing a canvas and this show contains a wide range of his experiments with the material. Until 5 December.

Ludic @ Herrick Gallery
Oculus rift (a virtual reality headset) is changing the way we see art and here's a great example by Mbryonic. Head downstairs, turn a handle and get transported into surreal worlds including a train falling off an ice cliff. Jon Rafman has an excellent and bigger exhibition up at Zabludowicz collection, but at Herrick you don't have to worry about the queuing and can experience something truly immersive. Until 21 November.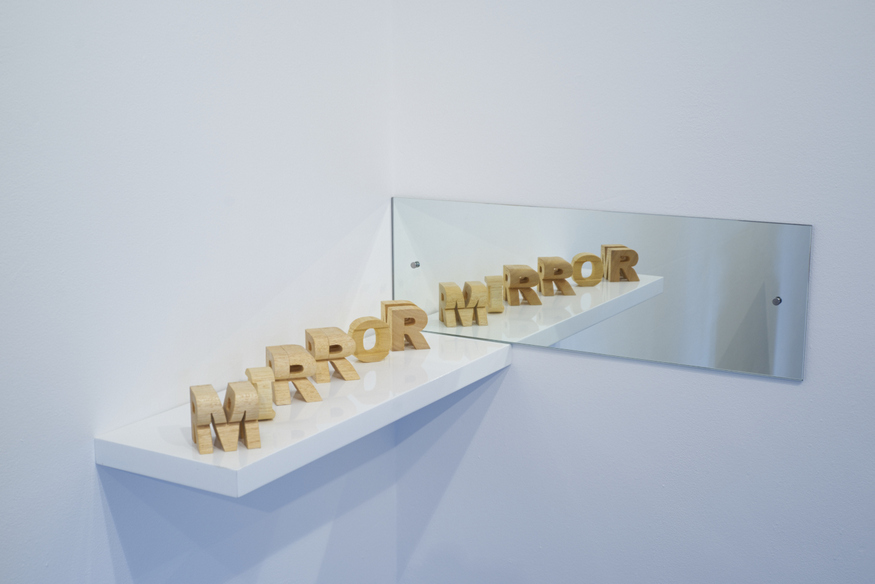 James Hopkins @ Union Gallery
These surreal works confuse the eyes but also have something more to say about how we perceive the world, yet our perceptions can't always be trusted. Until 28 November.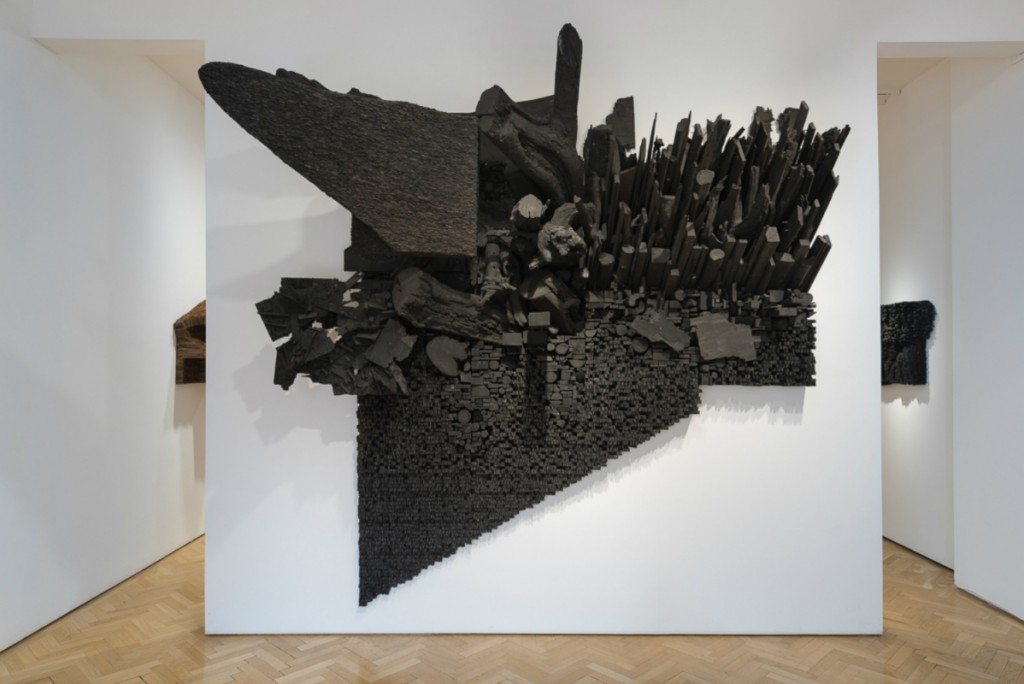 Leonardo Drew @ Vigo Gallery
These abstract forms made from wood and other organic and inorganic materials 'grow' out of the gallery walls to form schematics that seem familiar yet unrecognisable. Until 13 November.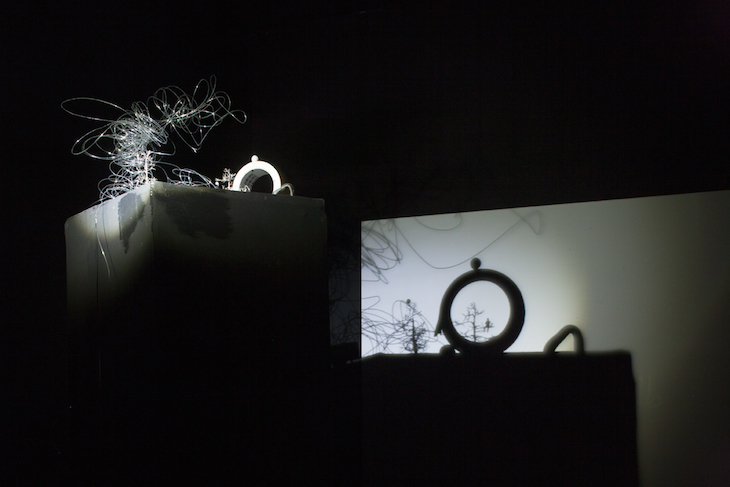 Pablo Delgado @ Howard Griffin Gallery
This exhibition doesn't feel complete, and it's been that way since it opened. Visitors have to grab a torch and explore the space finding hidden sculptures that can only be illuminated using torch light. It's a left field and enjoyable experiment. Until 1 November.
Categories
Tags