The Hepatitis C Trust's 'Art On A Postcard' will make its debut at Moniker Art Fair this year with a twist on its secret auction. The Postcard Lottery will consist of 200 original and postcard-size artworks from contributors Gilbert & George, Harland Miller, Ryca, Eelus, Ashes 57, Shuby and Inkie. A £50 lottery ticket not only guarantees you a postcard but also offers you the chance of winning an extremely valuable and unique one off work of art.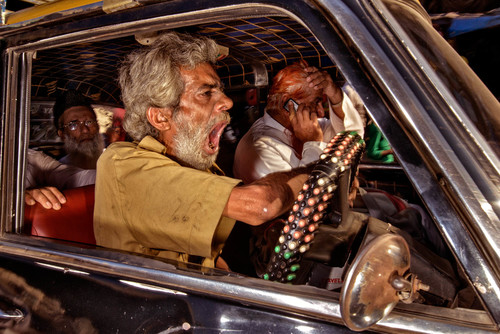 Dougie Wallace Image – Dougie Wallace/INSTITUTE
In a unique first, The Hepatitis C Trust will be accepting payment via Bitcoin for 20% less than the GBP cash price, this is part of Moniker Art becoming the world's first international art fair to accept Bitcoin payments.
This year's initiative has the support of the artists and galleries represented at Moniker Art Fair as well as the artists exhibiting at The Other Art Fair alongside Art on a Postcard's handpicked submissions.
Find out more info and buy a ticket here: www.artonapostcard.com/moniker-lottery-ticket
Artists featured in Art on a Postcard, Moniker Art Fair Lottery
Abi Fawcus, Adam Bridgland, Adam Koukoudakis, Adam Newton, Alex McIntyre, Alison Mc Kenna, Anka Dabrowska, Anna Spradbery, Anne Adamson, Ant Pearce, Archie Proudfoot, Art is Trash, Ashes 57, ATM, Beast & Burden, Belinda Roberts, Bella Vernon, Ben Slow, Benjamin Parker, Billie Jean, Blandine Bardeau, Bridget Davies, Carolina Mizrahi, Carrie, Carrie Reichardt, Case, Ceal Warnants, Charlie Sutcliffe, Charlotte Edey, Chowwai Cheung, Chris f Clark, Clara Lacey, Copy Right (Chris), Cristina Ulander, Dameon Priestly, Dan Kitchener (DANK), Dan Rawlings, Danny Augustine, davi de melo santos, David Gwinnutt, David Whightman, Delphine Leourgeois, Diana Taylor, dolores de sade, DS, Eelus, Ele, Elena Garcia de la Fuente, Ellannah Sad kin, Eoin McGinn (Emic), Fran Giffard, Frea Buckler, Gemma Comptom, Gerry Buxton, Gil Carvalho, Gina Martynova, Greg Harris, Guglielmo, Alfarone, Harry Adams, Hasworld, Heraa Khan, Hermione Hunter, Hugh Dunford Wood, Id-iom, Inkie, Jamie Ashman, Jana Nicole, Jaykoe, Jennifer Hooper, Jess Wilson, Joakim Allgulander, Joe Webb, John Lynch, Jon Burgerman, Jonathan Reiner, Juliana Manara, Kareem Rizk, Kareen Zerefos, Karen Thomas, Kate Knight, Kerry Eggleton, Kilmany-Jo Liversage, Lene bladbjerg, Lidai de Pedro, Lily Mixe, Loz Atkinson, Luca Marziale, Lucy Gough, Magnus Gjeon, Mark Powell, Marta Martinez, Martin Verranes-Cook, Martin Verras Cook, Matt Small, Matthew Knight, Menna Jenkins, Miriam Elia, Mr Smith, My Dog Sighs, Nadine Talalla, Nick Terry, NIna Finity, Novemto Komo, Olly Fathers, Orson Kartt, Pam Glew, Pang, Paul Schnieder, Piergiorgio Sconfienza, Piers Butler, Pinky (Luke Cooke), Piotr Karpinski, Ray Beldner, Ray Richardson, Roys People, Rugman (Anthony McEwan), Ryca, Sam Hamilton, Sam Lock, Sam Peacock, Sarah Davenport, Sarah Shaw, Schooney, Shuby, Simone Lia, Snub23, soozy lipsey, Static, Sten Lex, Stephen Anthony Davis, Steve McGinn, Susana lopez Fernandez, Teresa Duck, The Conner Brothers, Thomas W Dowseswell, Tim J Fowler, Tom French, Tim J Fowler, Tom Lewis, Tyler Spangler, Zachary Walsh, Zoe Moss
Launched in 2014, Art on a Postcard raises money for the Hepatitis C Trust. To date it has garnered the support of more than 350 artists including David Shrigley, Damian Hirst, as well as urban art from Xenz, Hush and Pure Evil, all of whom have created tiny, original works exclusively for the Trust.
Charles Gore, CEO of The Hepatitis C Trust, explains
'we believe we can eliminate hepatitis C over the next 15 years if we are able to continue the vital work we do. Our plan is to close the charity and put us out jobs. Our Art on a Postcard campaign has been extremely beneficial in driving the Trust towards this goal. We are very grateful to the generous and on-going support we receive from artists.'
An estimated 214,000 people in the UK live with hepatitis C although only half of those are diagnosed. New drugs are becoming available with better cure rates but awareness is dangerously low. If nothing is done about rates of diagnoses and treatment there will be a 30% rise in deaths from decompensated cirrhosis and liver cancer due to the hepatitis C virus by 2025. Unlike other cancers, liver cancer is one of the few cancers which is on the rise in the UK.
About The Hepatitis C Trust
The Hepatitis C Trust is the only UK-wide charity focused on hepatitis C, supporting the estimated 214,000 people living with the virus and those at risk of infection. It is led and driven by people with personal experience of hepatitis C. The Trust is committed to increasing prevention, diagnosis and treatment and achieves this by raising awareness, driving policy and providing testing, training and support. www.hepctrust.org.uk
Moniker Art Fair Thursday 15th – Sunday 18th October 2015?Private view: Thursday 15th October, 5pm–10.00pm Press view: Thursday 15th October, 4pm–6pm Friday 16th October, 11am–8pm ?Saturday 17th October, 11am–7pm?
Sunday 18th October, 11am–6pm monikerartfair.com
About Mark Westall