This October, Moniker Art Fair returns to east London's iconic Old Truman Brewery for its 6th year, having firmly established itself as London's premiere event for contemporary art rooted in urban culture.
For this year's edition, Moniker Art Fair has teamed up with global art, music and technology collective Fork The Banks, in an exciting venture to become the world's first international art fair to accept Bitcoin payments.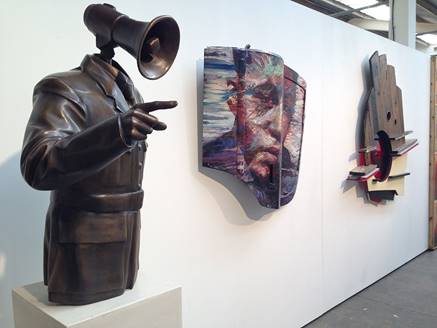 The collaboration confirms Moniker's reputation in the modern art market as a progressive fair that seeks to inspire social change. Their 'Renaissance is Now' installation focuses on the solutions offered by global connectivity, decentralisation and collaborative consumption. Displayed across a 50ft wall, the installation will take centre stage and aims to inspire and inform, leaving the visitor with a sense of hope and belief that our world really can be changed for the better.
Frankie Shea, Director of Moniker Projects, comments:
Over the last 6 years, Moniker Art Fair has helped forge a direct, unpretentious approach to appreciating and collecting art from a new generation of contemporary artists. With 'Renaissance is Now', our goal is not only to produce a visually stunning installation, but to introduce Bitcoin and its benefits to the wider public.
Moniker Art Fair Thursday 15th – Sunday 18th October 2015 Thursday, private view 5pm – 10pm; press view 4-6pm Friday, 11am – 8pm www.monikerartfair.com
Categories
Tags