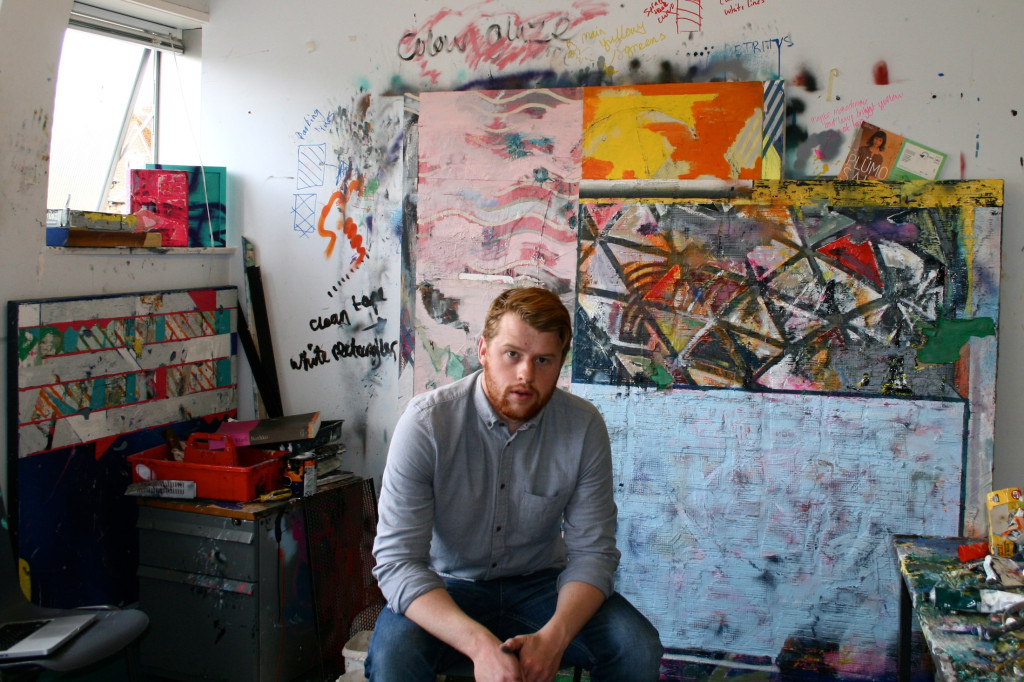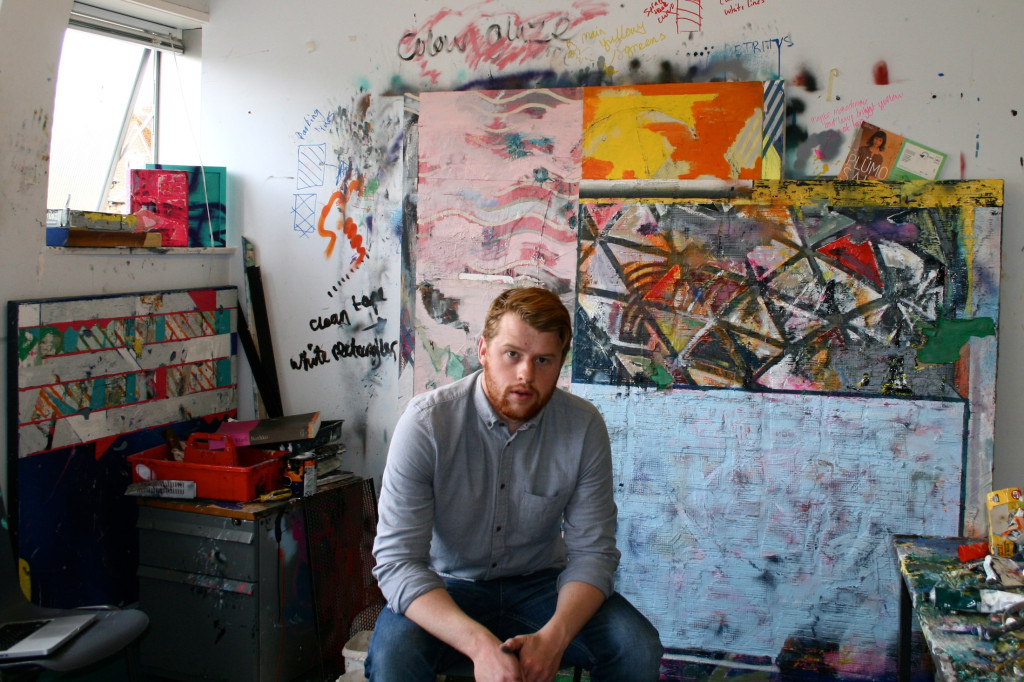 With thousands of art school graduates stepping out on their own each year we caught up with Lacey Contemporary's Connect 2 Colour shortlisted artist Matthew David Smith to discuss his advance into the art world and what are his top tips for this years graduates.
How would you describe your work?
I would describe my work as a reaction to the visual urban world that we have created for ourselves. This encompasses areas such as architecture, advertising and technology as well as the decay and renewal of the city. In the urban environment there is this continuous creation and destruction that happens through time and humans interacting with their surroundings. All these ideas lend themselves well to painting where marks are formed through building up the surface then breaking it back down again, sometimes to the point where holes form. I like to think I create work that evokes the essence of our time yet functions as a stimulating object in its own right.
What's your most important tip for recent graduates?
The simple answer is hard work. The first thing you must realize is to survive you have to become a jack-of-all-trades. You are operating as a small business so prepare to have over half of your time taken up by things outside the studio. You are your own admin department, researcher, marketing department and everything in between. You create the work, then its up to you to get people talking about it!
So, what was your first step after your degree show?
The main thing was to keeping the ball rolling and connect with people, so networking was key. This means going to openings and following up on things that interest you. Making these opportunities happen and taking action. Social media is incredible; you can connect and chat to any one, from other amazing artists to directors of huge galleries that you wouldn't normally be able to talk to. Do not pester people though!
And how about the work itself?
Experiment, keep your options open and don't be narrow minded. For example some of my smaller scale works are sold online through a brilliant online gallery called Artfetch. My work is also being used as a starting point for a clothing range, which is exciting.
What five top tips would you give to the thousands of artists that have graduated into the art world this year?
Get ready to have zero tools and facilities.
Take up opportunities but be careful about your spending, watch out for people trying to rip you off and take advantage of your talent.
You don't have to move to London. Its true London is highly important in getting recognised on an international level, but you must weigh up your options. I go down to London quite often because its only 1 hour on the train. Many artists I know have moved to London, become skint trying to survive, been too poor to make work, then left deflated.
Its takes a lot of hard work but the opportunities will come. It makes you appreciate them so much more when people put their belief in you and what you are creating.
Be a good person. Try to contribute to the arts and also promote your fellow artists. Supporting each other can only bring good things. I have started an Instagram account called @adayinthelifeofart where each week a different exceptional artist takes over the account and posts a day in their artistic practice. It my own little way of promoting creativity.
I know this has been about how to make things work as a business, but if you are completely truthful to your artistic practice and yourself then your artwork will be amazing and you will succeed.
Who is your most well known collector and how did this come about?
I would say human rights activist Shami Chakrabarti. She discovered my work through a connection to the universities in Oxford. It's nice to be collected by people that are recognised for their achievements. In all honestly though, I am happy with anyone that likes my work enough to spend their hard earned cash on it. It means that not only do they share the same connection to the work as I do, but it also allows me to continue to contribute to this cultural conversation.
Click here to see more of Matthew David Smith's work
Categories
Tags