Agnes Martin: 'Friendship', 1963 – 6 x 6 ft
Among the many things of wonder in the Tate Modern's quietly intense Agnes Martin retrospective (to 11th October) are her oracular thoughts ('The conscious mind is awareness of the sublime') her eccentric ways of living ('I don't get up in the morning until I know exactly what I'm going to do. Sometimes, I stay in bed until about three in the afternoon, without any breakfast') and her own clarity about the subject – emotional states – of work which looks abstract to most.
Her variety is less often remarked, but look at room 4, and you see three potential paths from the early 1960s which she did not really follow through. Friendship, 1963, sees her score marks in gold leaf to reveal underlying gesso, pairing narrow and wider incisions to set up a conversation, perhaps between friends. The Islands, 1963, uses a 96×96 grid to yield 9,000 units, a third of them occupied by two ovals each. That's just by way of warm-up, though: A Grey Stone, 1963, is made up – I reckon – of some 75,000 tiny hand-made squares. Gold leaf appears again in Night Sea, 1963, which looks as if it might use the threads cut out of Friendship. She does return to islands regularly, notably in the show's central room, in which The Islands, 1979 are twelve white canvases which constitute one of only four multi-canvas works which Martin painted. But, so far as I know, she never revisited obsessive squaring or the oval in her later years, and the only subsequent example of prominent scoring is the wonderful late work The Sea, 2003.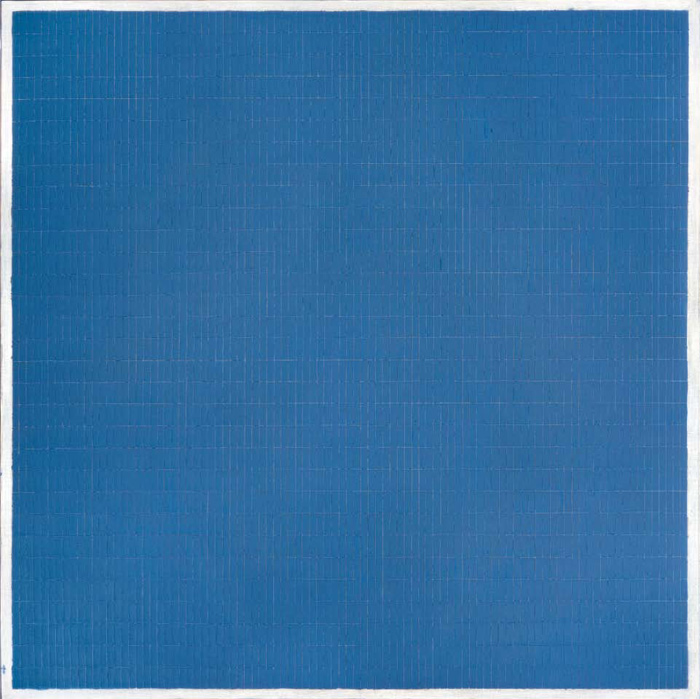 Agnes Martin: 'Night Sea', 1963 – 6 x 6 ft (not in the Tate show)
Most days art Critic Paul Carey-Kent spends hours on the train, traveling between his home in Southampton and his day job in London. Could he, we asked, jot down whatever came into his head?
Categories
Tags