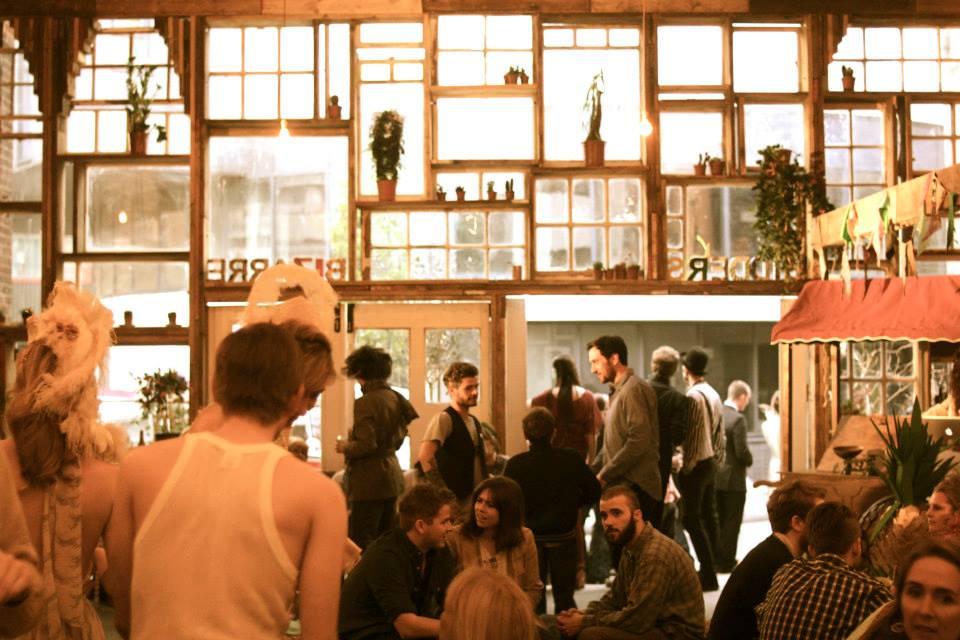 ?The Hatch, Unit G2, Mackintosh Lane, Homerton, London E9 6AB
7:30pm 26th September 2014 www.marblesandware.com/ £15
'Bidders Bizarre is a vibrant, immersive auction experience with a mad Auctioneer and a real-­?life audience who will be bidding on some of the most exciting new artistic talent in London and around the world (art price ranges from £30-­? £1000.)'
SOD SAATCHI! Bidders Bizarre are tired of suited middle-­?men and stuffy auction rooms, of a market crammed with super yachts and shady business deals, of a restrictive and outdated system. Tired of the way artists are pushed to the sidelines… There is another way!
Bidders Bizarre is a live, theatrical and affordable art auction that reflects the vibrancy and originality of the work being sold.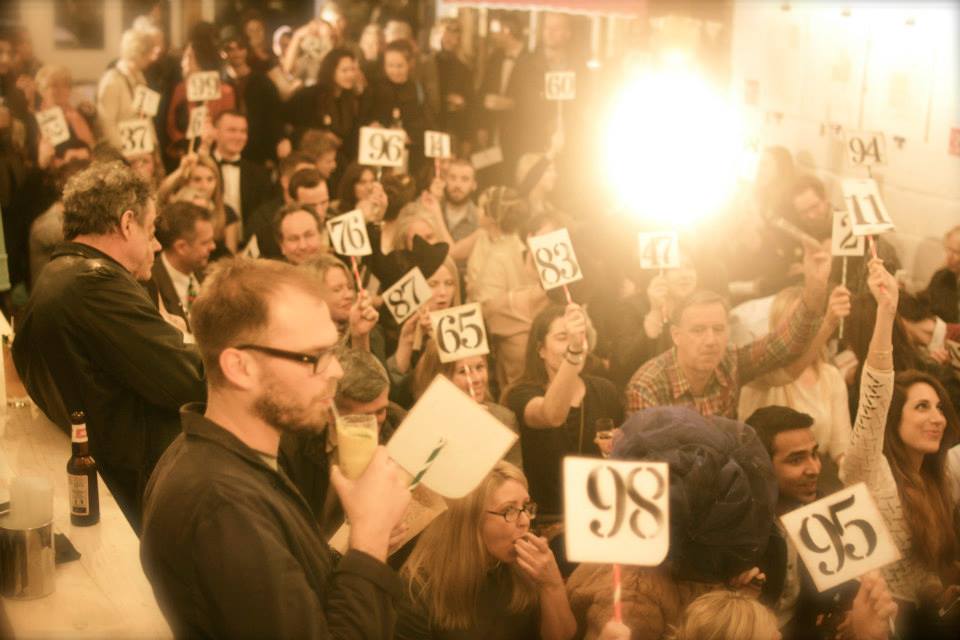 Over the past year Marbles and Ware has forged connections with studios, institutions and communities in order to build strong relationships with a broad range of artists. It offers them a unique platform to sell their work, embracing immersive theatre and the summer festival to breathe life into the auction and into the experience of buying art.
The company places artists at the heart of the selling process, creating an environment that nurtures and constantly surprises.
Following on from the huge success of the first event, a second more ambitious auction will be held tomorrow Friday 26th September. There are 35 selected lots from a plethora of painters, designers, photographers, printmakers, upholsterers and sculptors. Together they represent some of the most exciting new artistic talent in London and around the world, with works arriving from as far away as Ho Chi Min City.
The event takes place at Hatch, a beautiful new arts space in Homerton, and will feature a glittering array of performers and DJs, fresh from the festival circuit.
?Marbles and Ware Collective, 8b Mackintosh Lane, Homerton, London E9 6AB
Holly Webley-­?Naylor, co-­?founder:
"A night of the extraordinary awaits, put on your glad rags and prepare to dance with a stranger in our Indian Summer of flabbergast and frolics, where the fantastical lurks around every corner and every purchase tells a story… Let the bidding commence!"
Holly Webley-­?Naylor, co-­?founder
#biddersbizarre
Categories
Tags