Phillips will celebrate 10 years of Editions auctions in London with an Evening Sale led by David Hockney and Andy Warhol and featuring a selection of works from Contemporary British artists Banksy, Cecily Brown, Grayson Perry, and Rachel Whiteread, as well as a group of important Modern works by Pablo Picasso.
Comprised of 310 lots, the rich selection will be offered across two days, in two sessions, with 102 lots in the Evening Sale on 18 January and 208 lots in the Day Sale on 19 January. The sales are now live online on Phillips.com and the preview exhibition will be on view to the public from 11 to 18 January in Phillips' galleries on Berkeley Square.
Following the success of our Global Editions auctions in 2022 which realised $40 million, the highest annual total in company history, we are very excited to announce our first auctions of 2023 and to start the year by celebrating a decade of Editions auctions in London. From David Hockney's etchings of his beloved dachshunds to Andy Warhol's series of diamond dust Reigning Queens and a variety of Pablo Picasso's finest etchings and linocuts, our January auctions feature some of the titans of 20th and 21st century printmaking and explore the broad spectrum of techniques that make collecting editions so enjoyable. We look forward to welcoming visitors to the preview exhibition in London which will be open to the public from 11th January ahead of our auctions on 18th and 19th January.

Rebecca Tooby-Desmond, Specialist, Head of Sale, and Auctioneer,
In 1985, American Pop artist Andy Warhol embarked on his largest portfolio of screenprints, depicting the four female monarchs who were ruling at the time. All four images from the diamond dust Royal Edition are included in this sale, coming from a Private Dutch Collection. These four figures included Queen
Elizabeth II of the United Kingdom (illustrated on page 1), Queen Beatrix of the Netherlands, Queen Margrethe II of Denmark and Queen Ntfombi Tfwala of Swaziland. Based on official or media photographs of these monarchs, the screenprint portfolio consists of four colour variants of each queen, amounting to sixteen images in total. The screenprints were created using a photographic silkscreen technique central to Warhol's practice, employed profusely in both his prints and paintings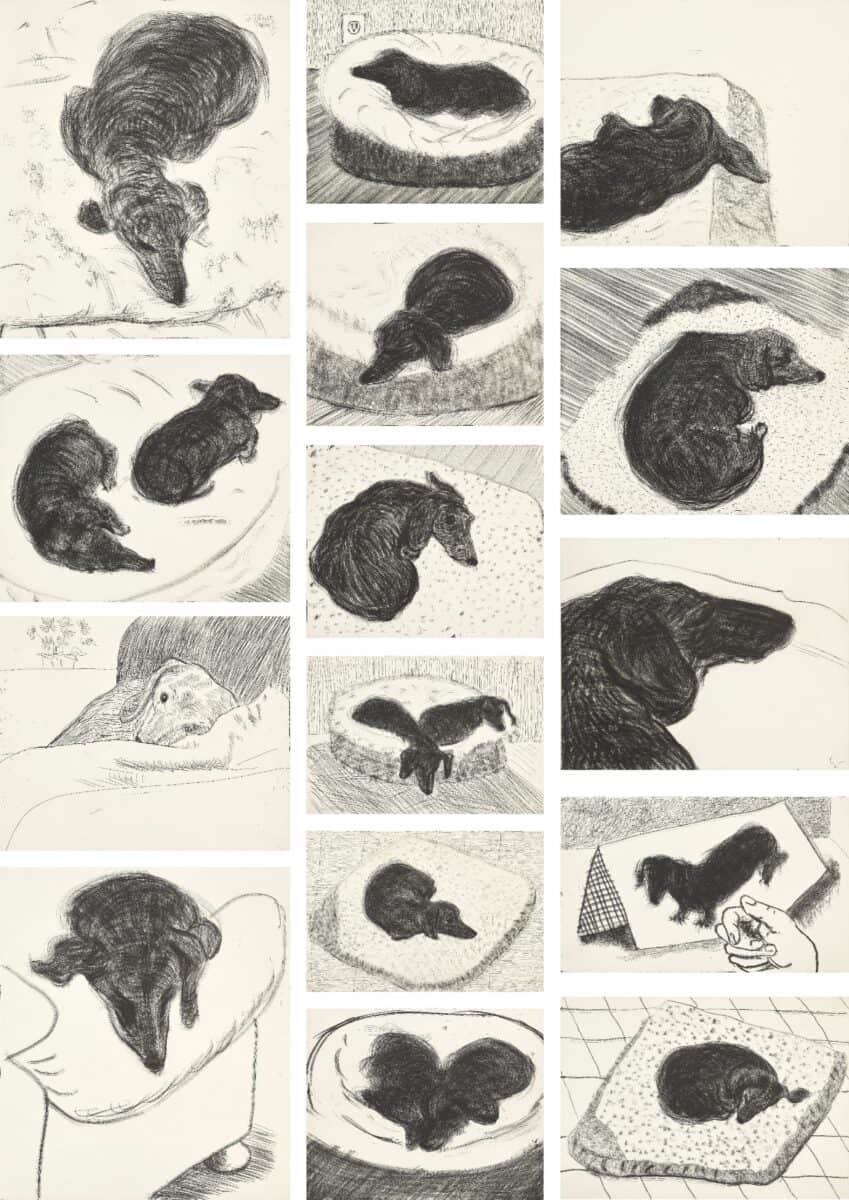 Comprised of fifteen etchings, David Hockney's Dog Wall is a large-scale homage to his two beloved dachshunds: Stanley and Little Boodgie. Depicted lounging in a variety of positions, Dog Wall attests to the artist's adoration of his pets while simultaneously exemplifying the brilliance of his draughtsmanship. A sense of freedom is exhibited in every individual charming etching that comprises Dog Wall, with each print serving as a quick study of the dachshunds. Captured at speed and before the dogs darted off again, Hockney uses variations in line to depict the pair as rapidly yet realistically as possible.
Further Hockney highlights of the sale include five works from his seminal series, the Arrival of Spring in Woldgate, East Yorkshire, an epic of nature that documents both the subtlety and the drama of winter's transformation into spring. The series, which consists of sixty-one iPad drawings, was conceived in anticipation of the artist's landmark 2012 retrospective, A Bigger Picture, at the Royal Academy in London. In preparation, the artist returned to his late-mother's Bridlington home in 2006, so that he could experience and record five Yorkshire springs, focusing on the nearby Woldgate Woods. Commencing on New Year's Day, 2011, and culminating in early June, the Arrival of Spring sequence chronicles how winter's icy roads, violet mists and frosted branches gradually bloom into the luscious greens, clear skies and blossoming flora of late spring.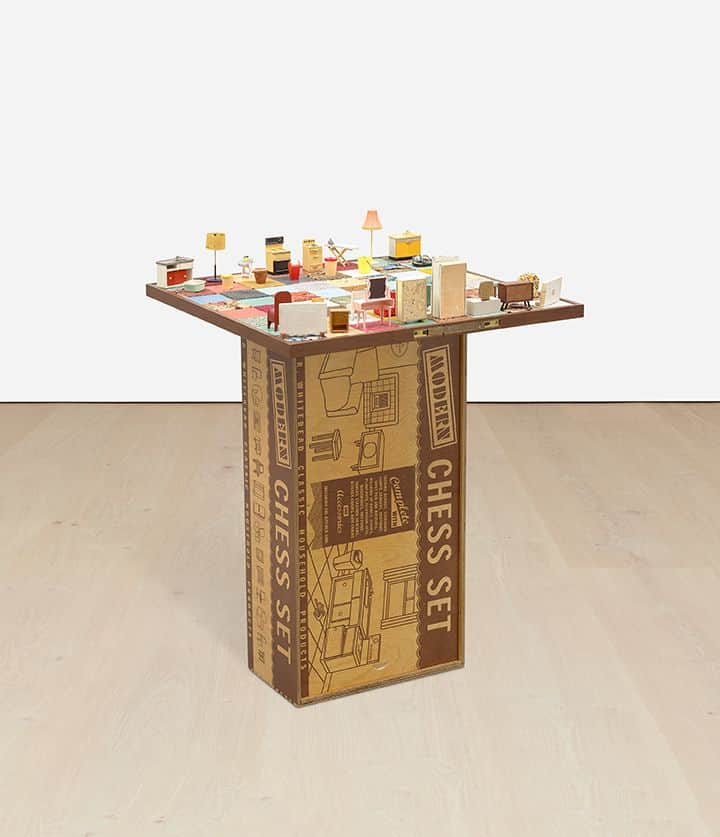 Highlights by Contemporary British artists include Grayson Perry's psychogeographical Map of an Englishman, an intricate illustration of an imaginary island. This is Perry's first print, and the beginning of a series of cartographic etchings that he used to both examine his inner psyche and apply his critiquing eye to the world around him. Further British highlights include Cecily Brown's 2013 Untitled monotype, Banksy's iconic 2004 Girl with Balloon screenprint, and Rachel Whiteread's 2005 complete Modern Chess Set.
Among the Modern highlights included in the sale is an exceptional selection of 15 works by Pablo Picasso, including important etchings and linocuts, led by Minotaure aveugle guidé par Marie-Thérèse au pigeon dans une nuit étoilée (Blind Minotaur Guided Through a Starry Night by Marie-Thérèse with a Dove). This work is the most famous and celebrated image from La Suite Vollard, a series of one hundred etchings completed between 1930 and 1937 that function almost as diary entries covering this seminal period of Picasso's life and career. In this print the artist focuses on the iconic profile of Marie-Thérèse Walter, his lover and muse at the time, who is shown holding a dove, as well as introducing the iconic minotaur character. Key to his personal mythology, the minotaur represents not only power and masculinity but also vulnerability and insecurity and appears throughout Picasso's oeuvre. This
rare to auction work alongside the exceptional selection of portraits by Picasso offered in this sale demonstrate Picasso's impressive ability to master a variety of printmaking techniques throughout his life.
Auction: 18th & 19th January 2023, Auction viewing: 11-18 January 2023, Phillips, 30 Berkeley Square, London, W1J 6EX phillips.com
Categories
Tags