Nada art fair NYC 2014
Pier 36 basketball city
299 south street on the East River
New York
NY 10002
Pulling up in the car outside Nada art fair, I thought we had the wrong address. Basketball city is the most unlikely place to hold an art fair. Once inside you realise it is the perfect size venue. A small fair with high proportion of decent art hanging on the makeshift walls. I did make the mistake at one point of thinking that the basket ball scoreboards were for sale. Oh now there is an idea for a piece.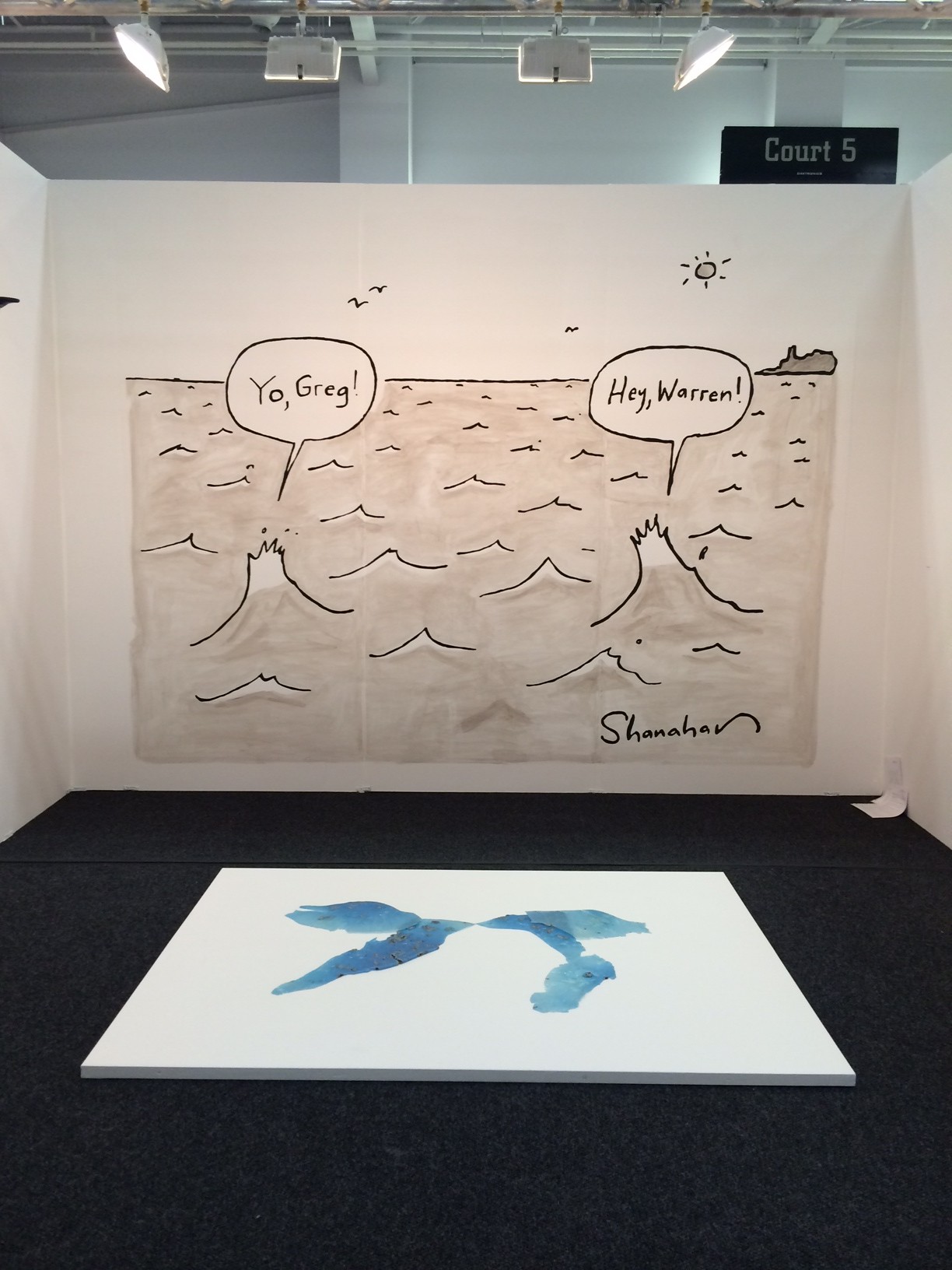 Michael E Smith and D'Ette Nogel,
Ones to watch Michael E Smith and D"Ette Nogle at Clifton Benevento Gallery, NYC. These pieces would not have looked out of place in a Gallery at Frieze.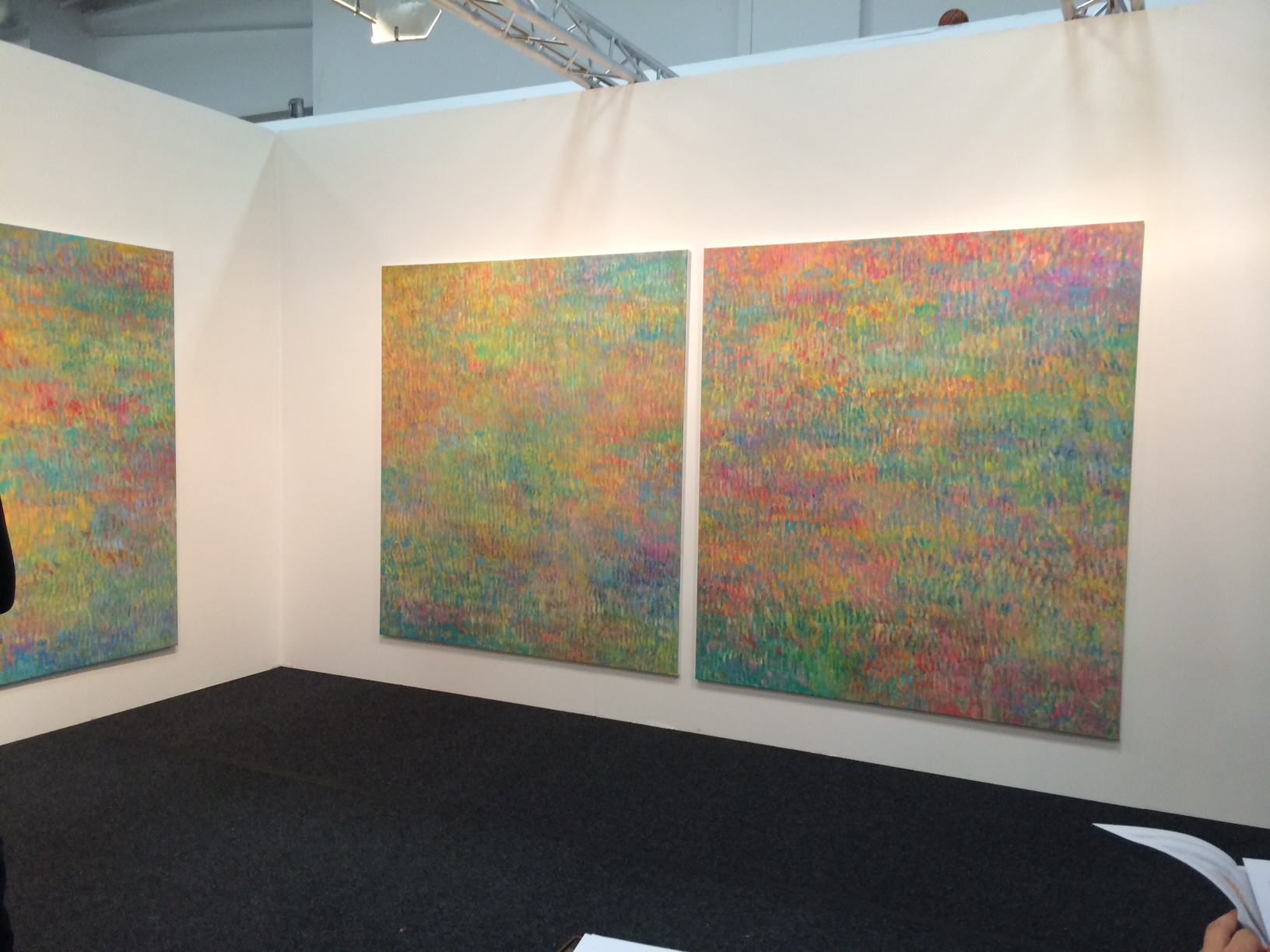 Jean Baptiste Bernadet
Rod Barton Gallery London showed 6 incredible paintings by artist Jean Baptiste Bernadet they remind me of Monets water lilies in both their colour and peaceful energy. www.rodbarton.com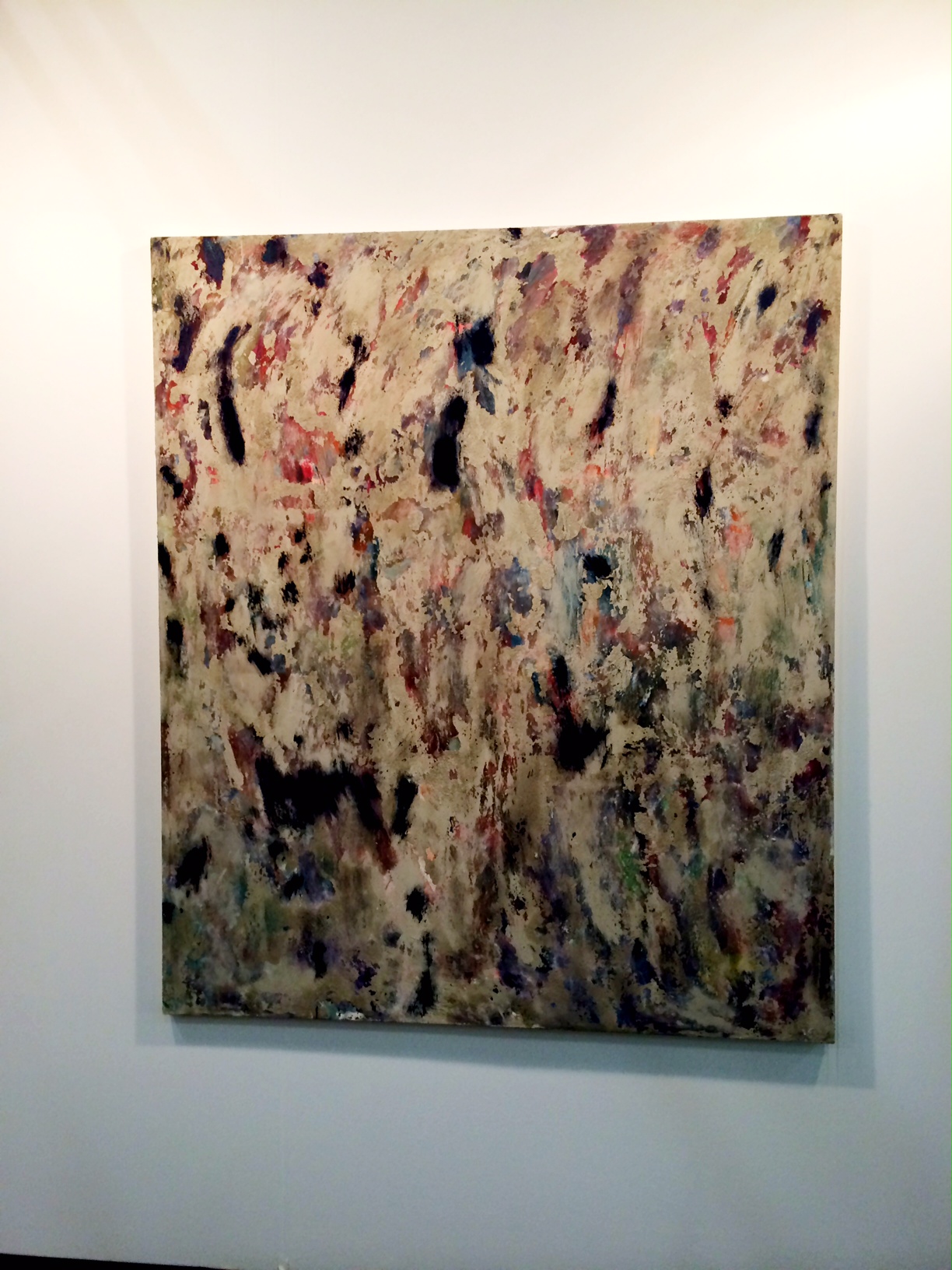 Nick Pilato
Nick Pilato's abstract paintings have many layers. He usually starts with paint but interestingly introduces materials like concete applying them in a very painterly way. I am really intrigued to see more of this mans work in the future, keep watching him at Anat Ebgi gallery Los Angeles www.anatebgi.com
Really loved this architectural piece by Jonathan Runcio At Romer Young Gallery, San Francisco www.romeryounggallery.com of course it was sold already, as have most of the pieces I have photographed at this fair….. I obviously have good taste.
Categories
Tags