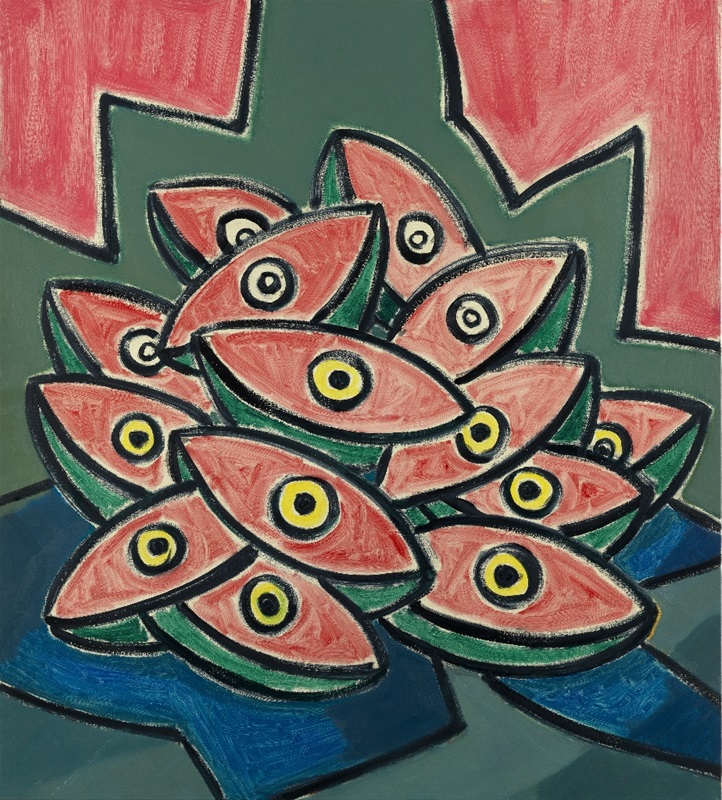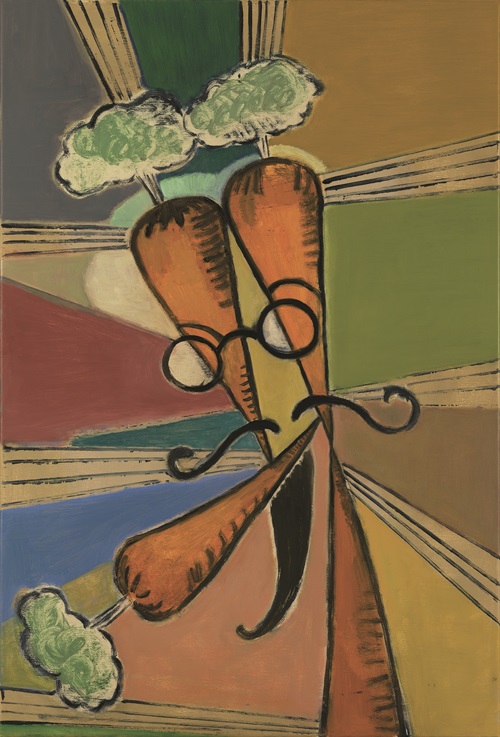 Jerwood Gallery Rock-a-Nore Road Hastings East Sussex TN34 3DW www.jerwoodgallery.org
A major survey exhibition of painting by Ansel Krut is going to open at Jerwood Gallery this May.
Jerwood Gallery will be bringing together a series of largely unseen paintings by London-based artist, Ansel Krut (b. 1959) in what will be the largest exhibition and first survey show of Krut's work to date. Ansel Krut: Verbatim will comprise approximately 15 paintings, including new pieces exclusive to the exhibition, as well as paintings which haven't been seen before in the UK, which will profile the output of this extraordinary and influential artist.
Krut's painting focuses around subverting still life by linking objects to create improbable, playful and often dark human forms. He ascribes much of the unsettling imagery in his paintings to growing up in Apartheid in South Africa. His grotesque and provocative inventions, drawing on paradoxes, vaudeville and peep show, are poised between absurdity and moral criticism. Krut's technique involves constructing his surface with layers of nuanced paint application in which there is a strong relationship to drawing and pictorial space.
Krut already has a link with Jerwood having been a winner in the 2004 Jerwood Drawing Prize with his work Heartless Roach.
Krut says of his work:
'Sometimes these paintings are comic, sometimes troubled, sometimes both comic and troubled. It's as if they all have personalities, histories; as though they have accumulated experiences. They tell their stories through the imagery of course but also through the visible traces of their making. They report back verbatim on their construction. They are all familiar characters to me – though there are some I'd prefer not to have to sit next to on the bus.'
?
?Liz Gimore, Director of Jerwood Gallery says:
'The work of Ansel Krut is dark yet playful; grotesque and sometimes carnivalesque. Krut has inspired a generation of painters. I am thrilled that Jerwood Gallery is showcasing this survey exhibition, for what we believe is one of the UK's most important living painters.'
'Rather appropriately, the opening of this exhibition heralds a weekend of spectacle and carnival, coinciding with Hastings celebrated Jack in the Green festival.'
Ansel Krut: Verbatim will open on Saturday 3th May and run until 9th July 2014. Jerwood Gallery Rock-a-Nore Road Hastings East Sussex TN34 3DW www.jerwoodgallery.org The exhibition has been developed with Stuart Shave/Modern Art, London.
DON'T MISS a great opportunity to WIN an original Ansel Krut Artwork Enter HERE
Categories
Tags