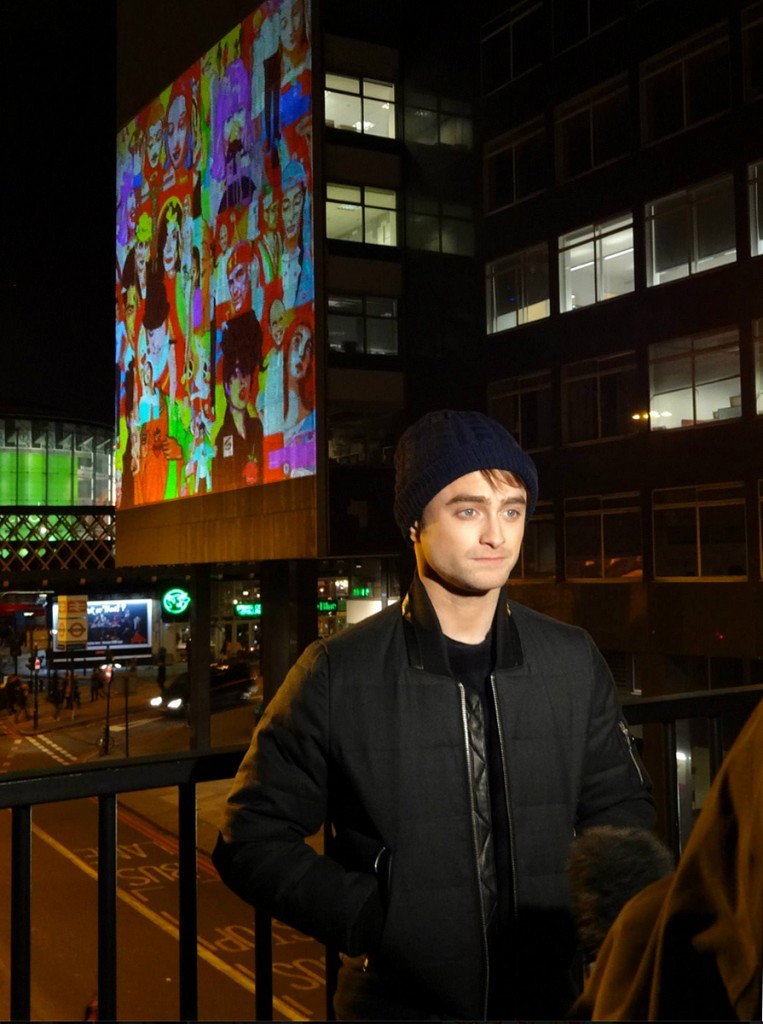 COVENT GARDEN PIAZZA and WATERLOO by night with DANIEL RADCLIFFE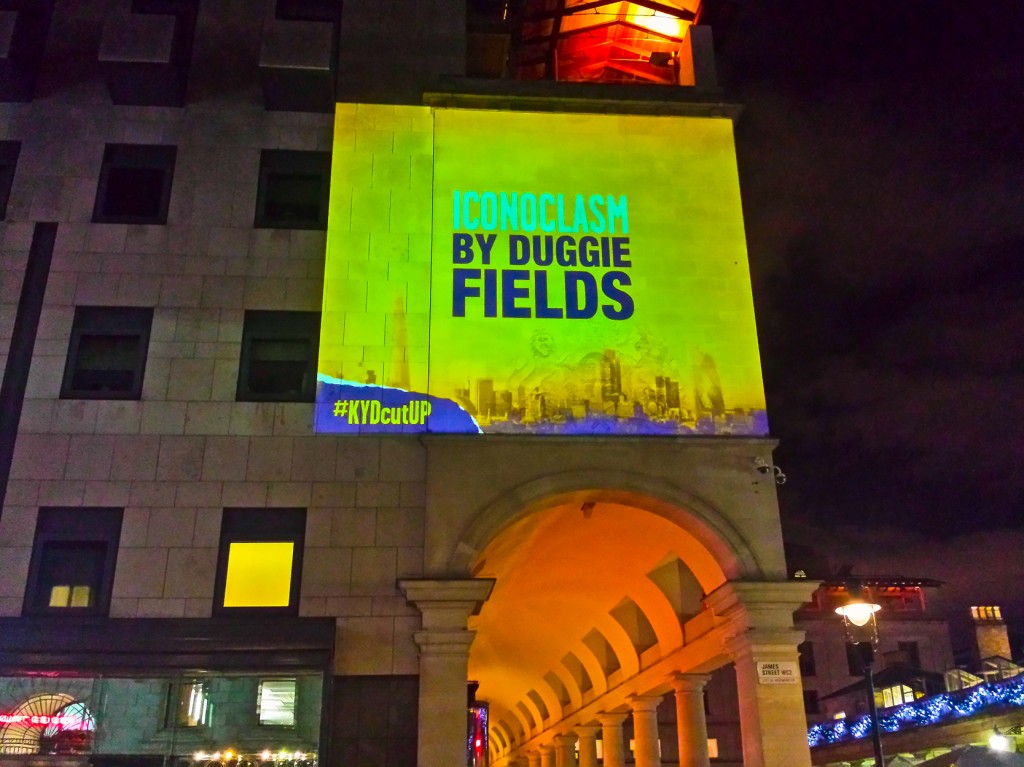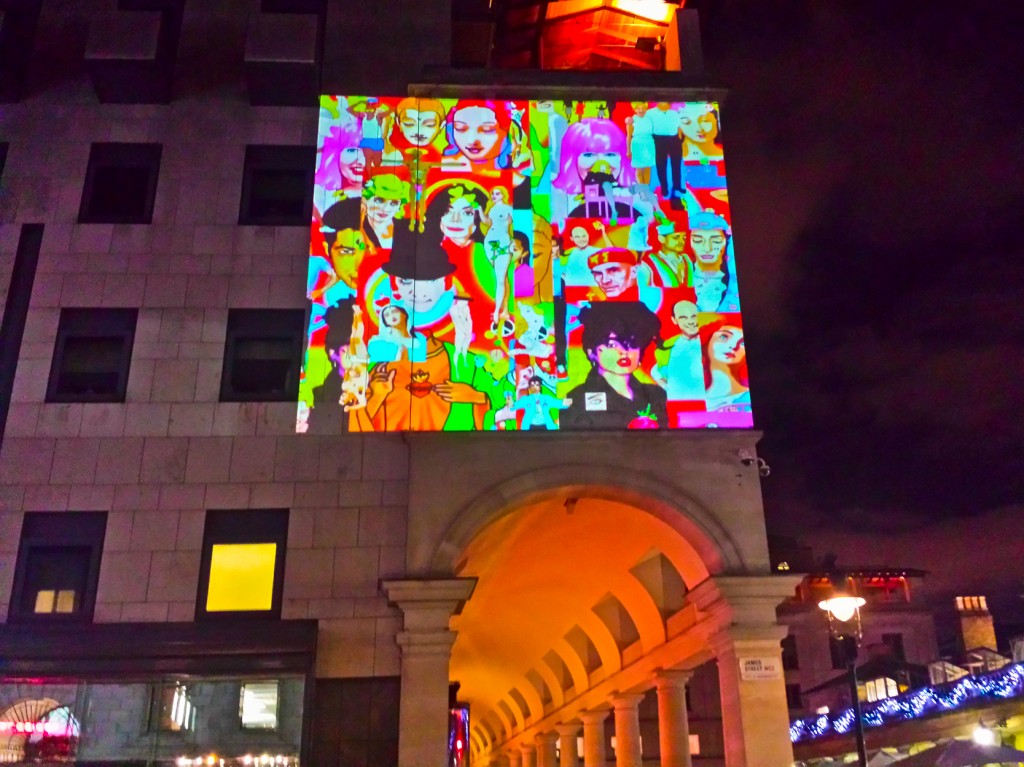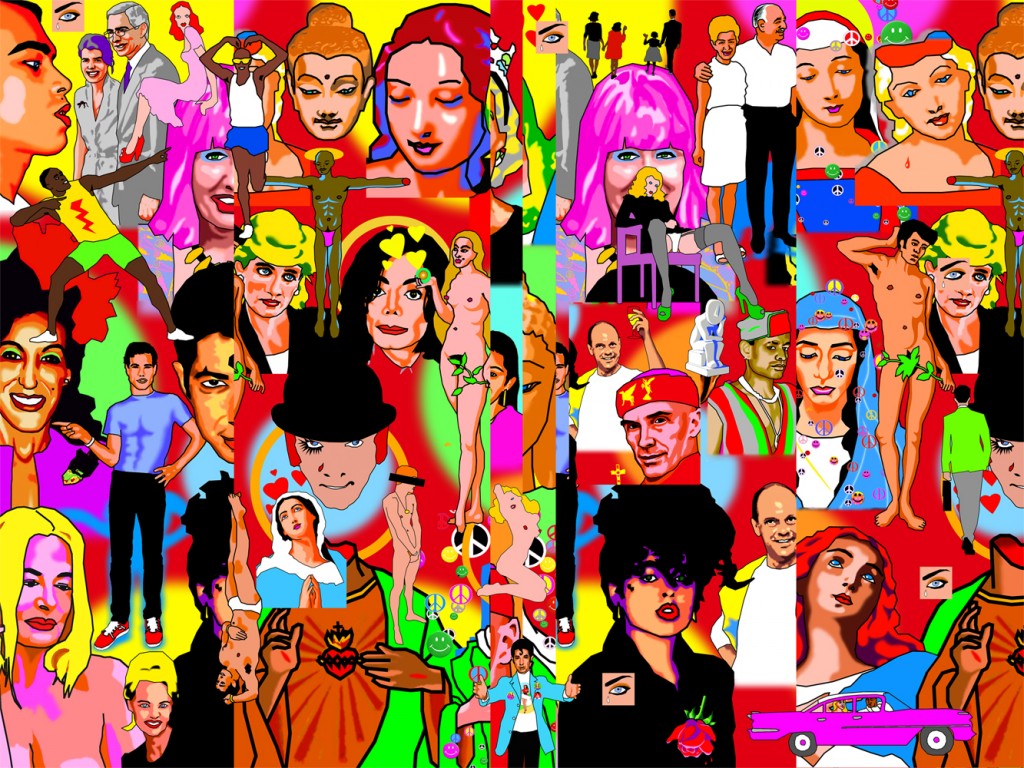 'Friends, Icons, Family, and Ideals' – DUGGIE FIELDS
– for KYD Cut-Ups Pop-up Projection Exhibition, launched at various locations across London with Daniel Radcliffe on Thursday 21st November to tie in with the December UK release of the film 'Kill Your Darlings' – a story of obsession and murder set against the birth of the beat poets, Allen Ginsberg, William S Burroughs & Jack Kerouac.
As a student in the mid 1960s, the first cut-ups I made used comics and paint to make a conceptual imagery, sadly un-documented and lost in life's journey. Later I did collages cutting up found photographs and fashion magazines, loving the process and the results, but not really the destruction of the sources used. This became one of the main drives to getting my first computer in the mid 1990s, the idea that I could scan and combine pictures whilst retaining the originals. Once I got digital though, I started making images that looked more like my paintings than anything else, and then started combining them in un-expected ways. This cut-up piece is a combination primarily of two earlier composite images, 'Friends and Family' and 'Icons and Ideals', both exactly what their titles say, portraits in one form or another. Along with randomly layered figures from other eras, new and old, they make some kind of intuitive visual gestalt, glimpses of times past appearing in part concurrently in our ever on-going virtual present.
Duggie Fields, 2013
www.duggiefields.com
www.sonyclassics.com/killyourdarlings
Categories
Tags