Frieze LA quietly rolled into town last week just after the Grammys and a safe distance from the Oscars (fingers crossed Olivia Coleman). The Uk's premier Nuclear destroyer of art fairs, containing a bigger arsenal than any other threw the anchor down at Paramount studios. We now have a photo containing Sly Stallone, Brad Pitt, and a Tracey Emin, so perhaps there is hope for a brighter future on Planet Earth. Strategically though, it was a fascinating move on many levels, symbolically and practically, as if you aim to be the biggest and most glamorous art fair brand in all of Christendom, then place it in the most glamorous and historically significant place you can, the home of movie magic entertainment where the world was given "The Godfather" and many others of this Ilk.
Frieze slimmed down to fit in the carpark at Paramount, so no projects in this edition but from the 70 odd galleries exhibiting, a few gems were discovered & Artist's to hark on about, which I will attempt to do so now.
It's hard to shy away from a favouritism towards painting given my background, however, painting was the genuinely best offerings at this inaugural edition of Frieze L.A. further increasing its position in the global art world so please find below some of my favourite artists at the fair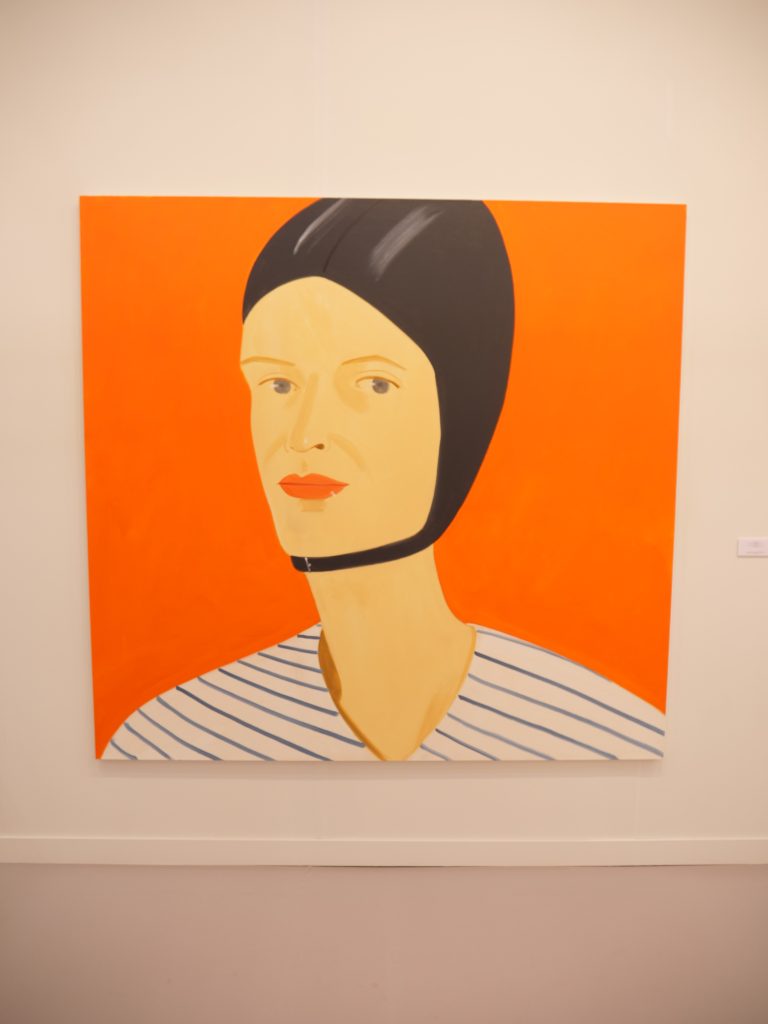 Alex Katz
America's most celebrated contemporary portraitist is still plowing away well into his 90's continuing to reinforcing his take on minimalism, modernism, and mood. This recent piece captures the wonders of his work and the impact his use of scale has.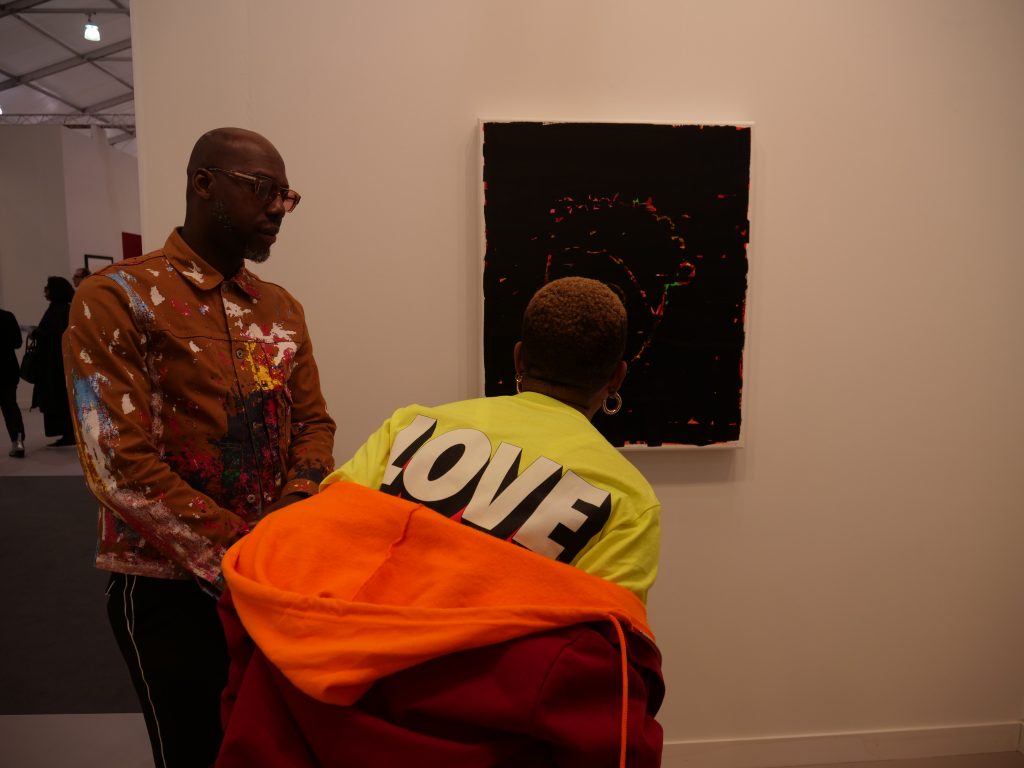 Kerry James Marshall
After his recent show at David Zwerner in London, KJM had on display one of the pieces from the London show. This medium-sized canvas centered not on his wonderfully investigative approach to historical painting but something more of an abstraction away from this line of questioning. However just to be in the same spot as a work by such an important artist is an event in itself. He's the most vital living afro-American artist and is burning up the rule book as to how the art world and wider culture can perceive someone in his position and the insight he has.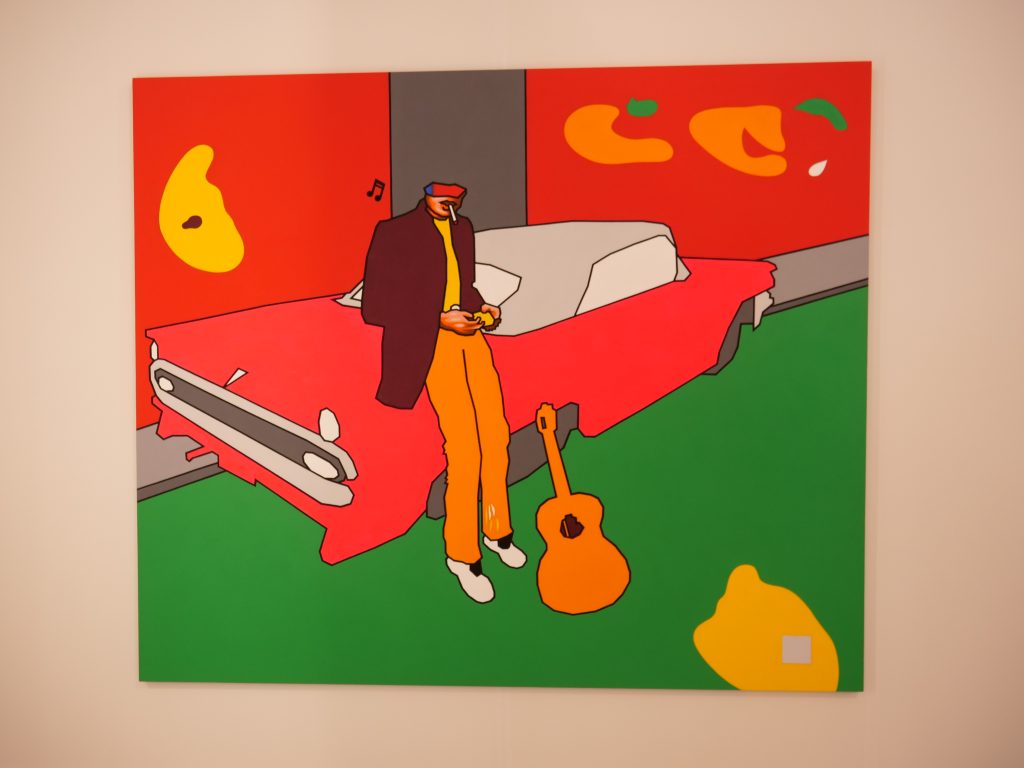 Duggie Fields
Duggie Fields is a colorful image making refugee from the late '60s, psychedelic colours and acid cool his creative lifeblood ever since. This vibrant number shown by Glasgow's Modern Painter really encapsulates him at his best and contains a version of his old flatmate of Pink Floyd Mystery, Syd Barrett, shine on you crazy diamond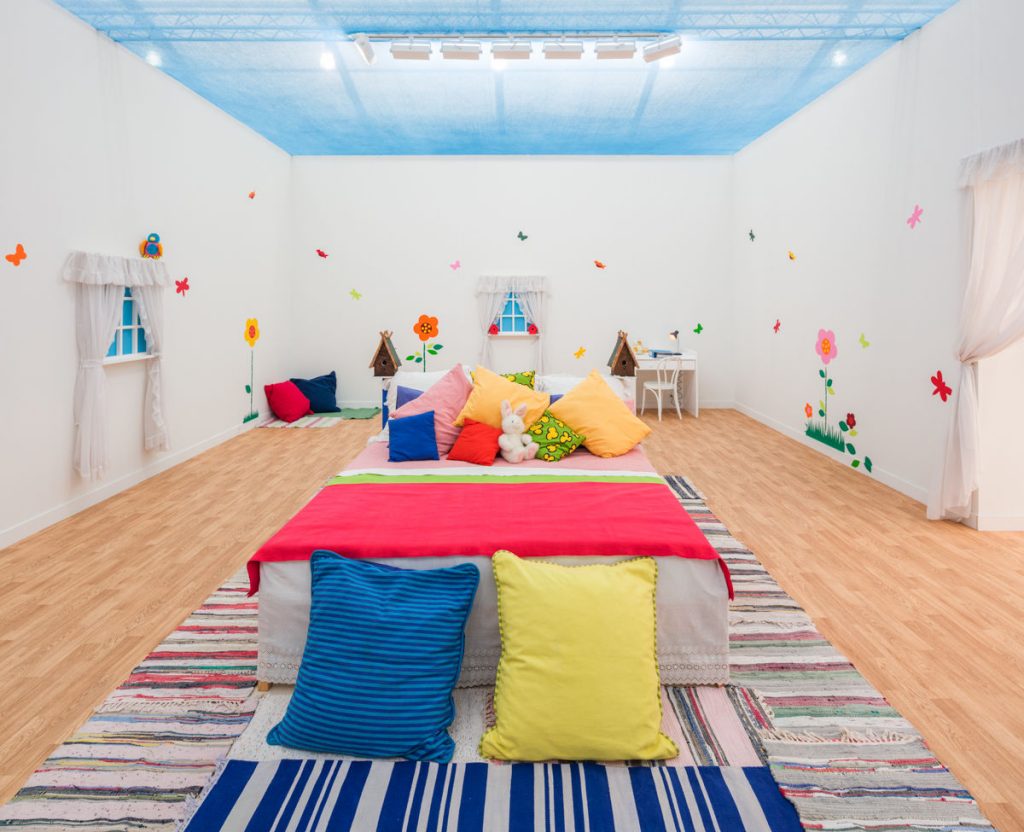 Mike Kelley
Mike Kelley may have decided against the continuation of his own life but on Friday at the show when news was spread like an airborne toxic event of the institutional purchase of his wonderfully odd installation (for serious Blue chip money) of a tad deranged 90's oversized children's bedroom, he felt very much alive and oddly comforting that such an anarchic, idiosyncratic artist can now be considered in the Francis Bacon Stratosphere is fascinating
Paul McCarthy
Well if you didn't already love Paul McCarthy for getting in a bathtub with his favourite condiments then you could be reminded of such performance art on tape with this decade-old inflatable ready made relaying a bottle of Daddies Ketchup (made in Leicestershire) and about 30ft tall, a truly wonderful spectacle to appear in the NYC backlot at Paramount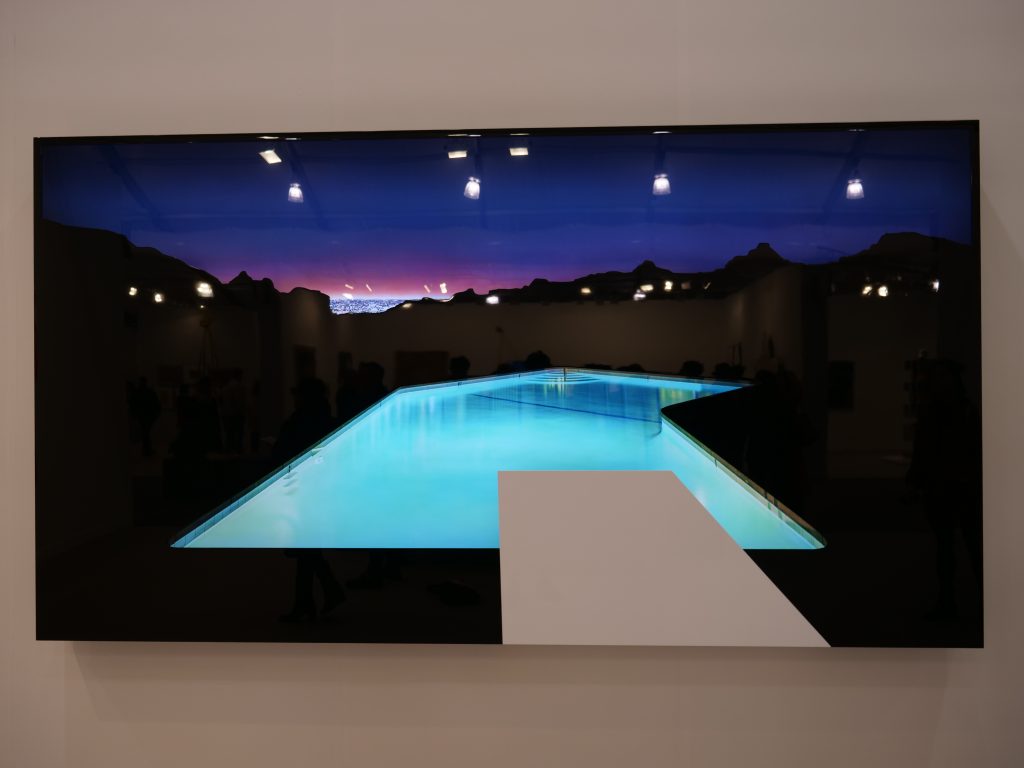 Doug Aitken
It wouldn't be an art fair in LA, without something that captured the upside of iconography LA and American "fun" pop art sensibility & Doug Aikens solo presentation had it all for the occasion.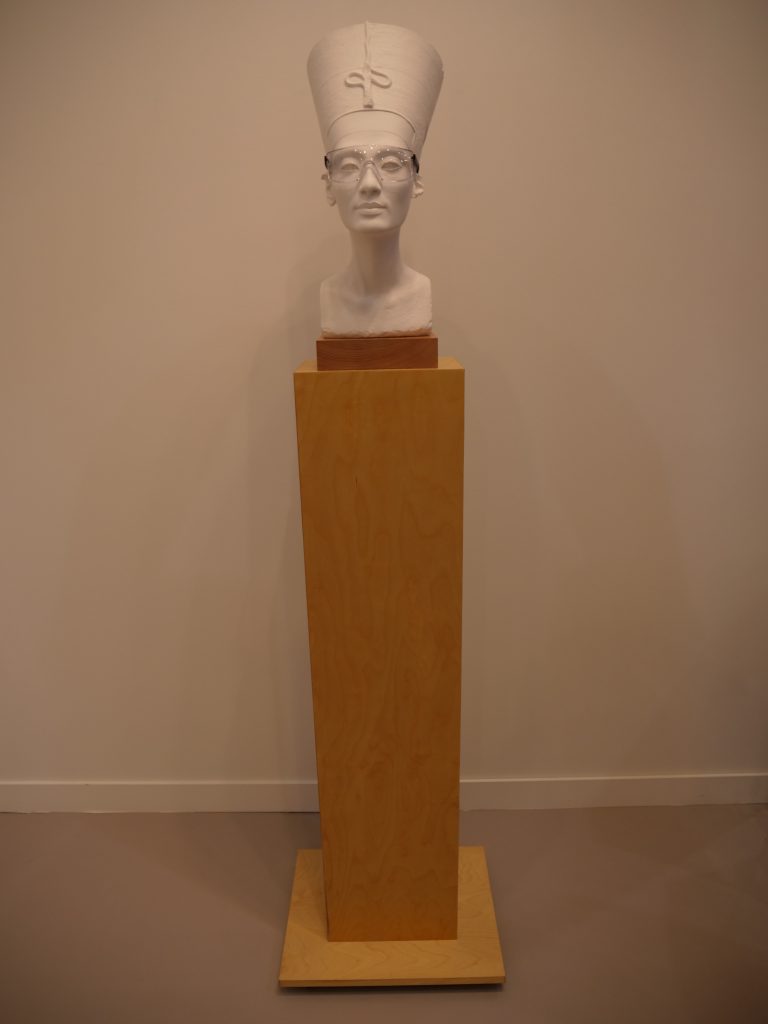 Ei Arakawa
Dealers seem to favour paintings on the wall so when this came sculpture was discovered, it felt like a real treat and in particular this modern bust by Ei Arakawa awakened an odd familiarity and curiosity like a Ron Muek piece.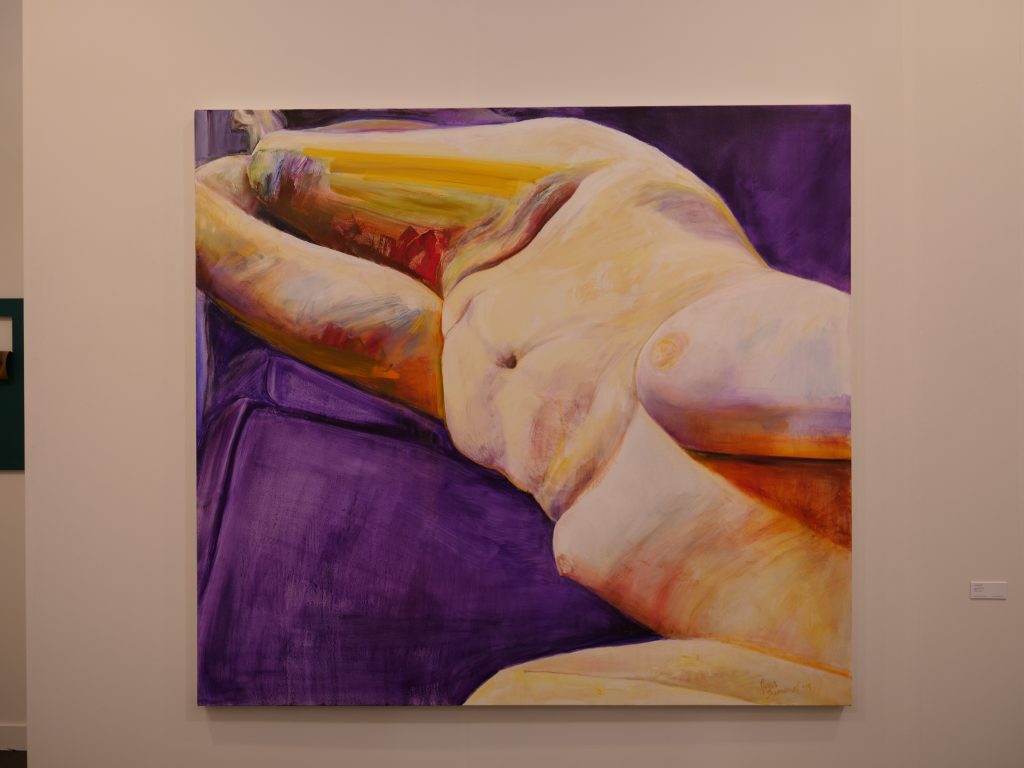 Joan Semmel
A seminal Bay Area (SF) feminist artist had delicately captured her self-assurance in her own form whilst finding a harmony with the purple crush velvet cushion rug she lies on.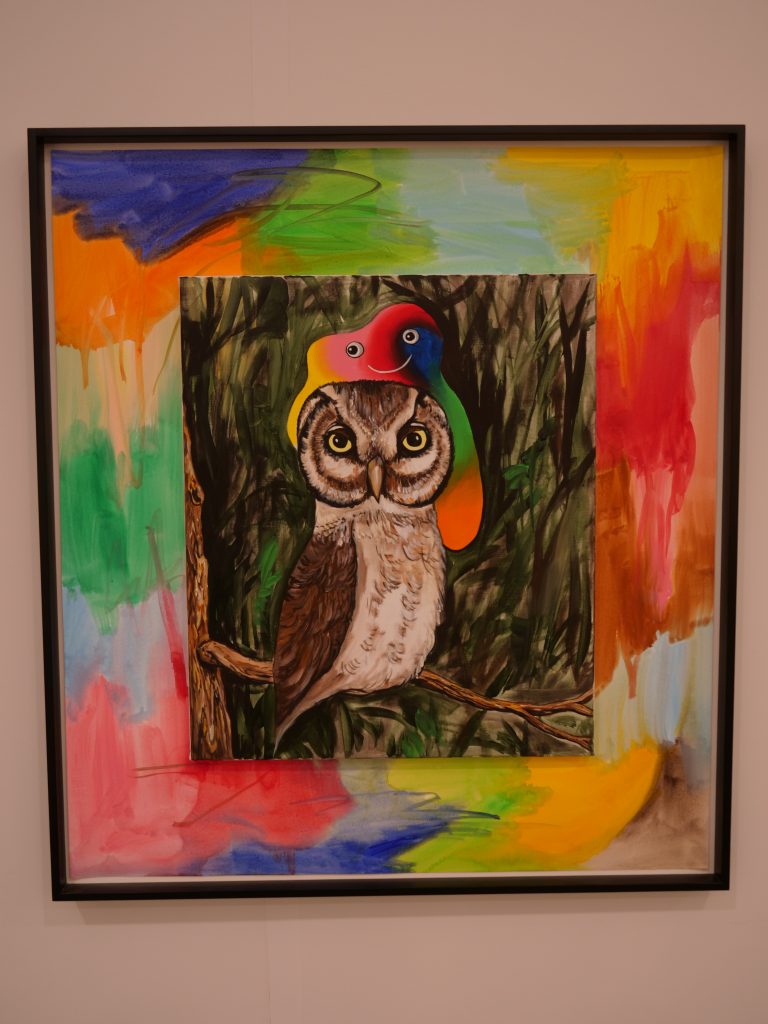 Djorke Ozbolt
Djorke will be representing his native Serbia at the Venice Biennale in 2019. It's hard not to love his overt and naive explosions of colour, form and mystery.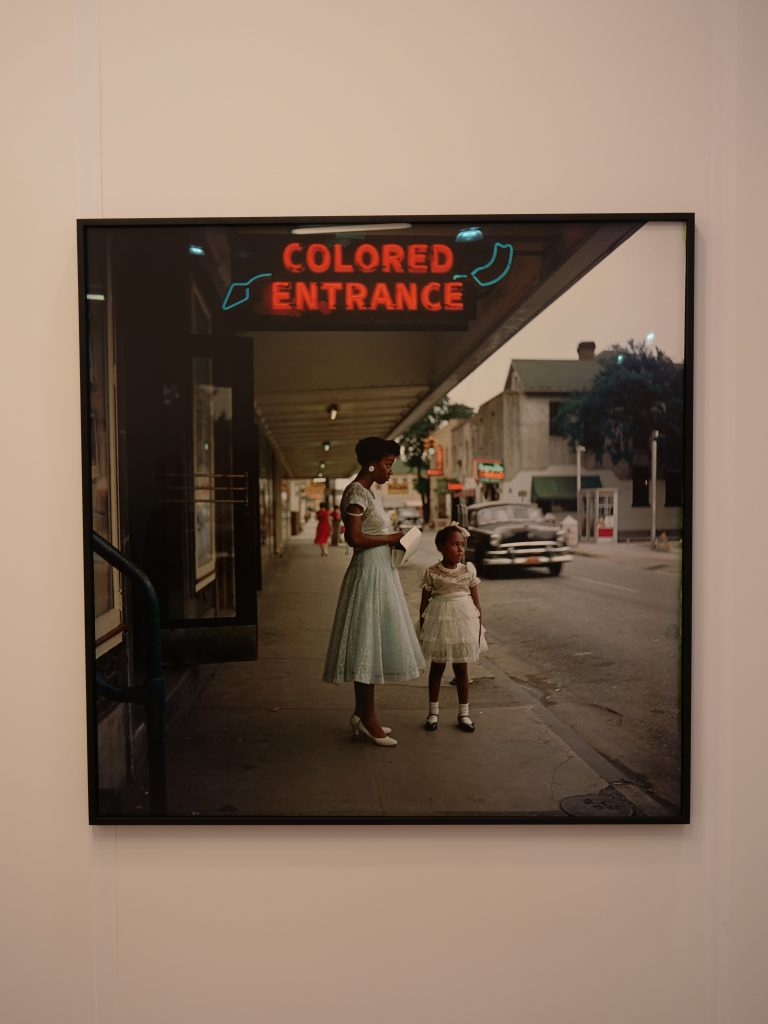 Gordon Parks
Not many would dispute that this fair's participants elected to play it relatively safe from a curatorial perspective. This worked to the favour of things with undeniable shock value, which Gordon Parks, timeless snapshot from segregation era America does. The richly saturated image horribly reminding us of our own lack of humanity and despicable recent past and the immense power, a simple honest photo can hold.
The Inaugural Frieze Los Angeles rann from 15th – 17th February at Paramount Studios frieze.com/los-angeles
Another highlight was Tom Sacks & Werner Herzog in conversation.
Frieze LA in conversation programme reached it's crescendo when Tom sacks & everyone's favourite Bavarian Stoic sat down to chew the existential fat and figure out what's what in the act of creating and how to go about doing so: Watch the stream below:
Categories
Tags