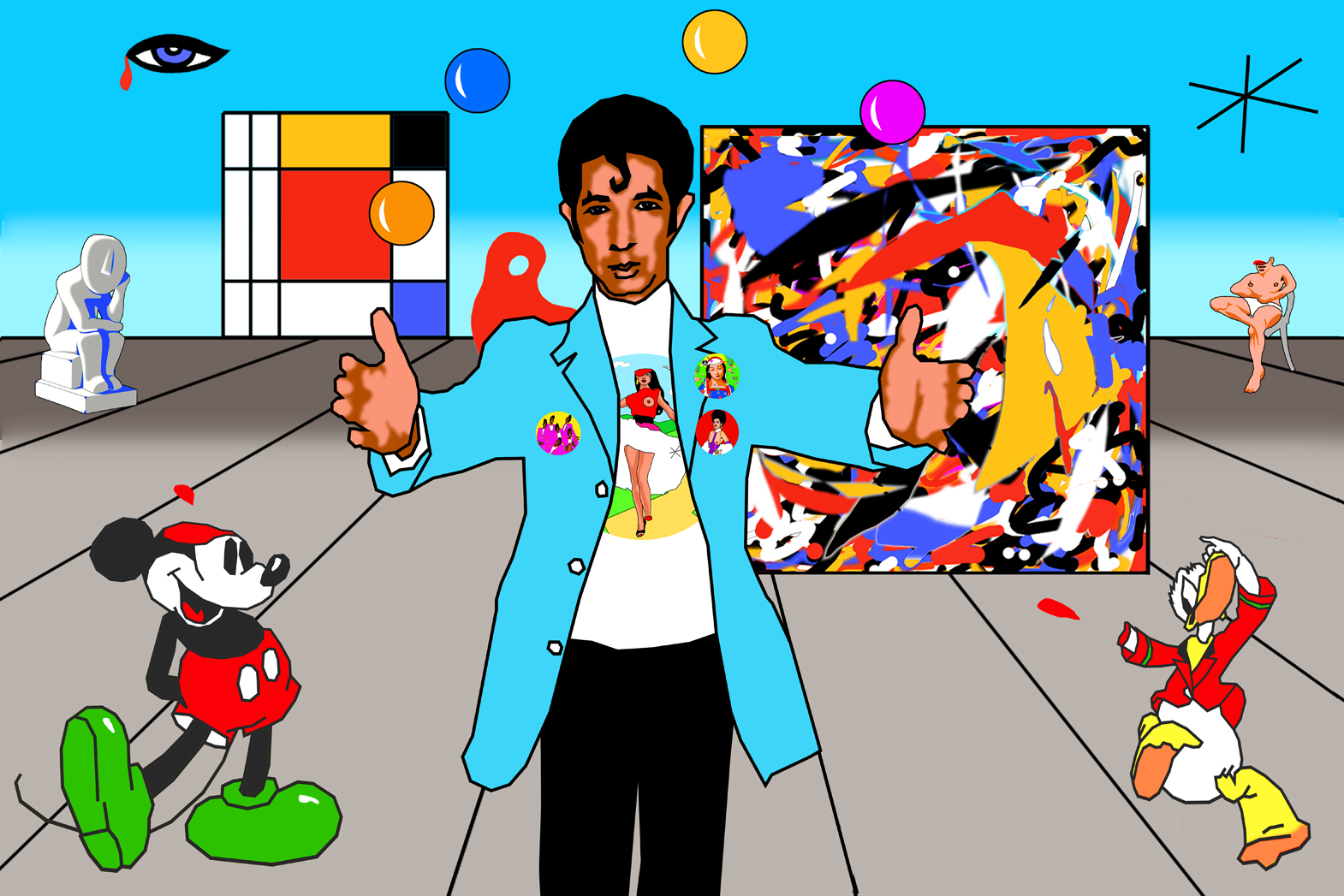 Duggie Fields MERRY MERRY CHRISTMAS From Thursday 5th December 6pm – Monday 9th December 6pm 2013
FAD Contemporary at www.FADwebsite.com
This Thursday our online gallery FAD Contemporary will be presenting an online art video exhibition from Duggie Fields called MERRY MERRY CHRISTMAS…..
This piece possibly was made to counter the commercial message of Christmas whilst celebrating at the same time, and I smiled a lot making it, something I do often when working, seriously, but with little clue really as to what I am doing when I start, part of my intuitive on-going process of making things in whatever medium.
Duggie Fields
Duggie went to Chelsea School of Art in 1964 where he stayed for four years, before leaving with a scholarship that took him on his first visit to the United States. As a student his work moved from Minimal, Conceptual and Constructivist phases to a more hard-edge post-Pop figuration. By the middle of the 1970s his work included many elements that were later defined as Post-Modernism. In 1983 in Tokyo, sponsored by the Shiseido Corporation, a gallery was created specially for his show, and the artist and his work were simultaneously featured in a television, magazine, billlboard and subway advertising campaign throughout the country. Duggie was one of the pioneers digital media in the late 1990's describing his work in progress as Maximalist.
Selected Solo Exhibitions
1971 Hamet Gallery, London 1972 Bear Lane Gallery, Oxford; 1975 Kinsman-Morrison Gallery, London 1979 Kyle Gallery, London; 1980 lkon Gallery, Birmingham; Midland Group, Nottingham; New 57 Gallery, Edinburgh; Roundhouse Gallery, London 1982 Spacex Gallery, Exeter; B2 Gallery London 1983 Shiseido Exhibition, Tokyo 1987 Albermarle Gallery, London 1991 Rempire Gallery, New York 2013: ICONOCLASM Cut-Ups Pop-up Projection Exhibition for the premier of : Kill Your Darlings.
Categories
Tags