During this year's Art Night, London's largest free contemporary arts festival along the river Thames, Gallery 46 will curate a one-off project at The Bargehouse, Southbank.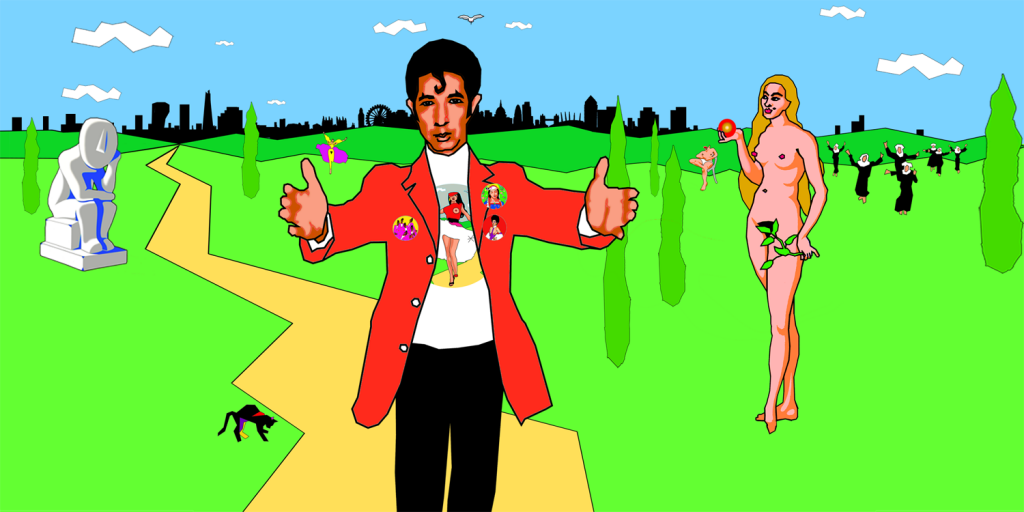 Three well known artists, Duggie Fields, David James and Sean Dower will come together for one night only to explore the landscape and construction of the city through a mix of multi-disciplinary works including digital film and music, black and white video with ambient sound and a series of drawings and paintings.
Duggie Fields, will be showcasing digital film and accompanying music that reflects his vibrant post pop
paintings of the last five decades. Capturing elements of popular culture in iconography referencing; art, fashion, film, music and celebrity, the audio/ visual works are inspired by his unique life experiences.
Known as Spirit Level 1993, Sean Dower's black and white video will display looping footage of Dower trying to maintain his balance with the glass section of a spirit level attached to his forehead. Initially the image looks motionless, but when the viewer looks closer, the motion of the bubble in the glass vial becomes mesmeric and the impossibility of absolute stillness becomes apparent.
Additionally, David James' The End of Civilisation is a series of drawings and paintings that explore the
relationship between personal experience and the history of art. James's 'drawings' and 'paintings' are neither drawn or painted in the conventional sense. The drawings are the result of a meticulous sanding technique he uses to partially erase and modify the reproductions of masterpieces by artists such as Velázquez and Rembrandt, torn from the pages of vintage art books. This seemingly destructive act abstracts iconic works from the history of art, but in doing so James creates new images with new identities. The paintings are, in turn, fabricated objects made from digital enlargements of the drawings on archival canvas mounted to board, with the addition of layers of resin, hair and grit for added texture.
Gallery 46 at Art Night 2018 – featuring Duggie Fields, Sean Dower and David James
7 July (6pm – 1am) The Bargehouse, Southbank MORE ARTNIGHT STUFF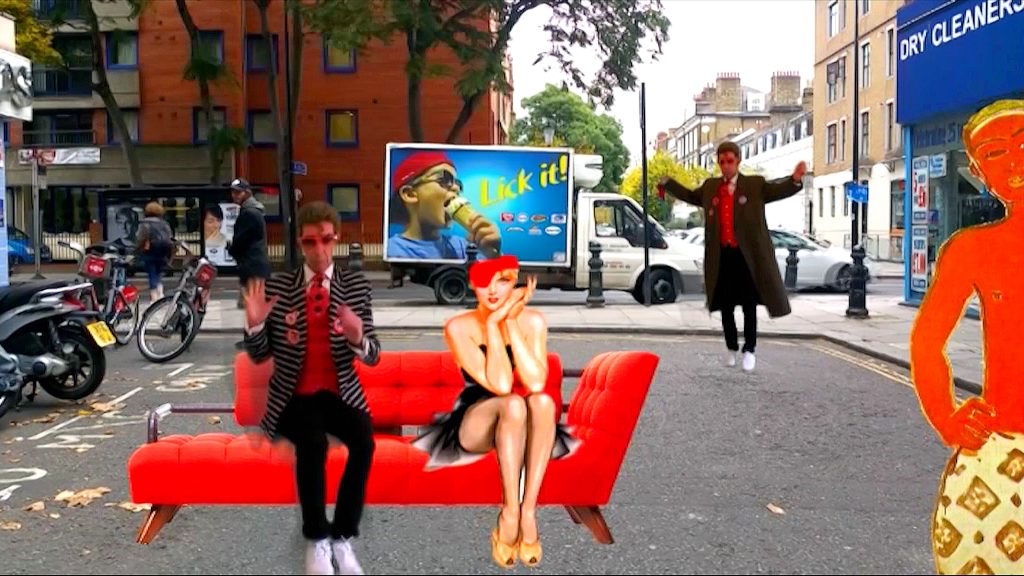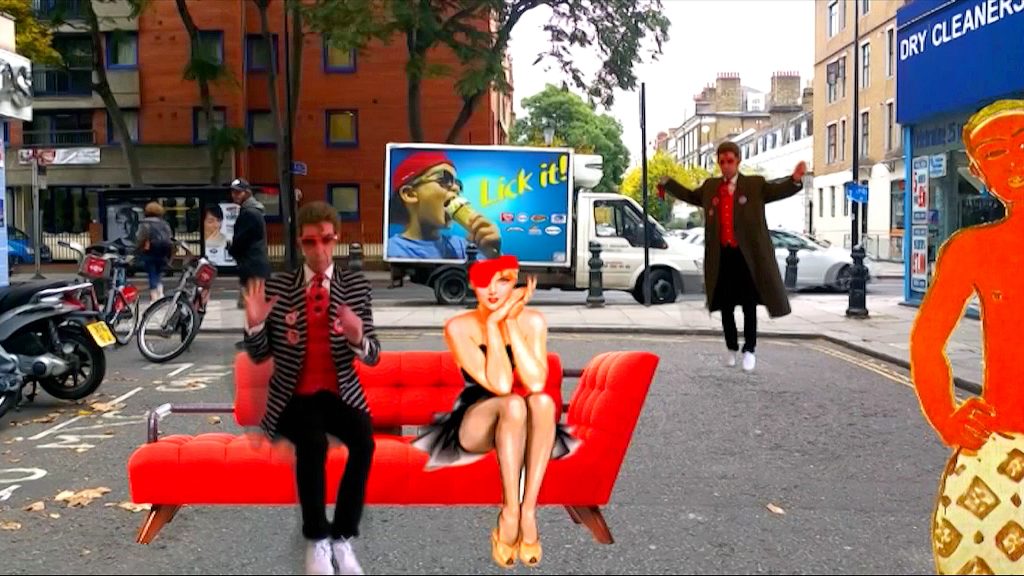 About Duggie Fields
Duggie Fields was born in 1945 and brought up in the village of Tidworth. He spent his youth in the countryside, moving to the outer suburbs of London in his adolescence. He studied architecture, briefly, at Regent Street Polytechnic before going to Chelsea School of Art in 1964 where he stayed for four years, before leaving with a scholarship that took him on his first visit to the United States. As a student his work moved from Minimal, Conceptual and Constructivist phases to a more hard-edge post-Pop figuration. By the middle of the 1970s his work included many elements that were later defined as Post-Modernism. In 1983 in Tokyo, a gallery was created especially for his show, and the artist and his work were simultaneously featured in a television, magazine, billboards and subway advertising campaign throughout the country. He started working with digital media in the late 1990's describing his work in progress as Maximalist.
About Sean Dower
Sean Dower produces works in sculpture, photography, film, live performance and sound. Much of his work draws on his historical involvement in live performance. Dower was active in the UK, industrial music scene of the early 1980s and then worked with the radical performance art group, Bow Gamelan Ensemble. He studied Sculpture at Camberwell School of Art and Design and attended the Rijksakademie van Beeldenden Kunsten in Amsterdam. He has been presenting his work internationally in galleries, museums and other contexts since the early 1990's. For his first solo exhibition, at Matt's Gallery in London in 1997, Dower produced a site-specific, '3D' Zombie film (No Room in Hell).
About David James
David James is an artist living and working in London. During his career, he designed and art directed iconic imagery for musicians, publishers and brands, notably record sleeves for Soul II Soul, magazines for AnOther and advertisements for Prada. Over the past 8 years, he has developed a body of personal art work.
His practice consists of drawing, painting and assemblage. It is biographical in nature and utilises appropriated motifs from the history of art to explore subjects relating to personal experiences or current affairs. The work in Civilisation evolved from three separate disciplines – book collecting, mark-making and production. Together they form a mediation on the history of art, the human figure and iconography.
Categories
Tags