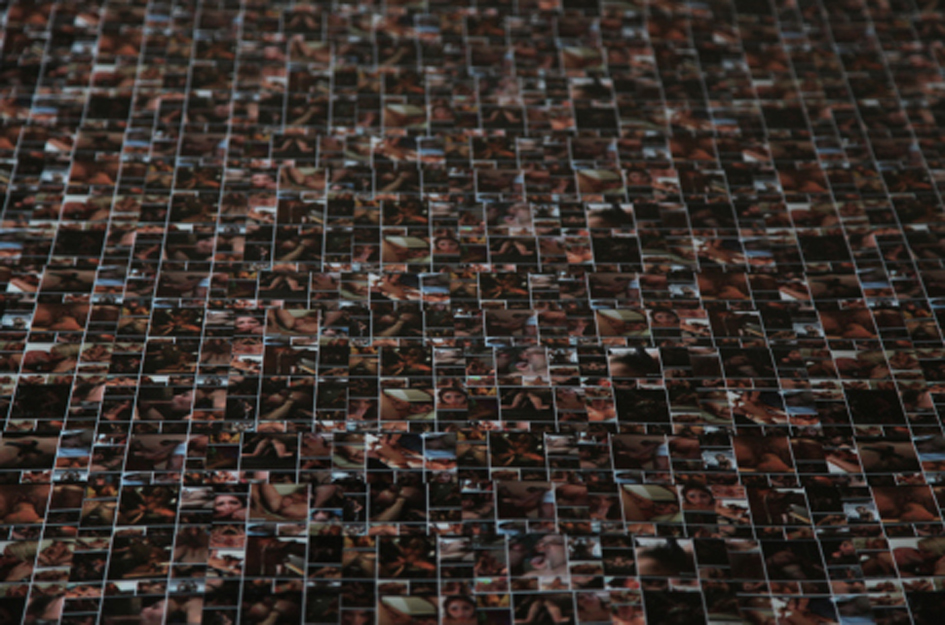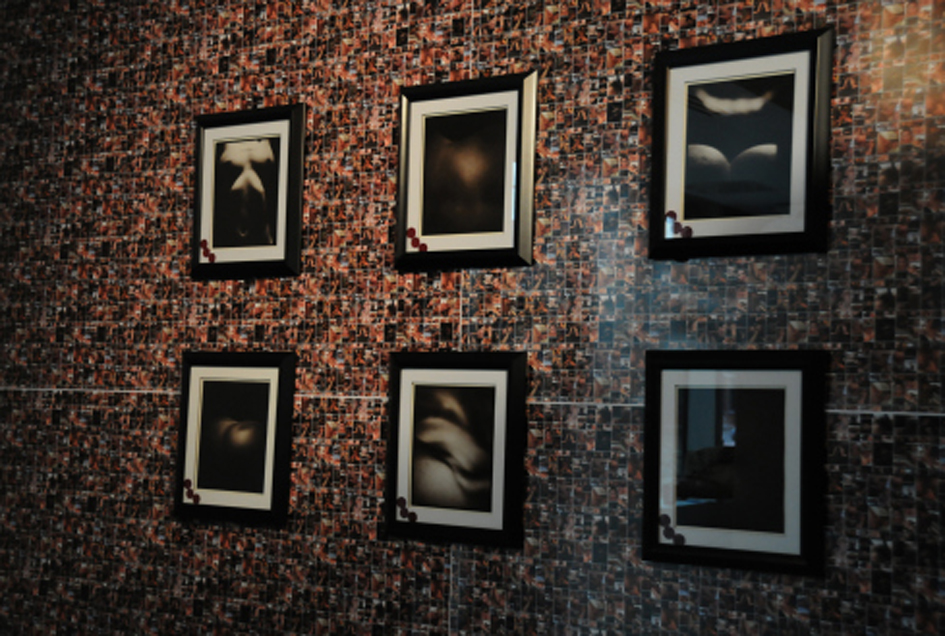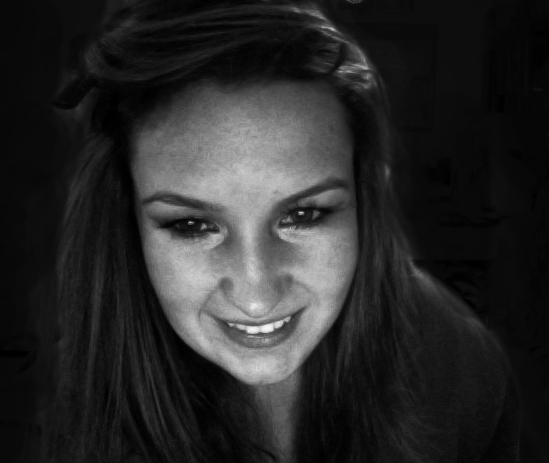 This Year FAD have teamed up with Degree Art and Cass Art to help launch The Free Range Emerging Art Award .
Over the coming weeks we will be interviewing all 10 winners of the 2013 award. As well as reading about the artists on FAD you will be able to buy their work via DegreeArt.com and FAD will also be following how all ten progress during the next year .
Here is the 8th Interview Amber Nicholls from Coventry University
1.How was Free Range for you ?
I really enjoyed Free Range, it was a great experience. The buzzing atmosphere around Brick Lane & Spitifields Market added a scene of artistic carnival to the event.
2.What do you hope to achieve in your first year after graduation?
To complete my foundation Art Therapy course at Hertfordshire university followed by the MA course.
3.Can you tell us more about your work and what are the main ideas you would like to express?
Whist I was creating the body of work, 'Refied' I knew that I wanted to produce a piece that would physically make viewers question their opinions on the subject matter. It was from this that I created juxtaposition between the montage of frames and the accompanying artifacts allowing me to manufacture a conceptual, metaphorical space for the viewers to explore and it is within this exploration that the viewers interact with the work.
4.How do you start the process of making work?
Firstly I always take inspiration from any situations that are current within my life. I then spend a great deal of time researching past material/media. From this preparation I immerse myself into the production of mock work, which helps me to develop my work further towards a finished item.
5.Do you consider the viewer, when making your work?
Yes I do consider the viewer but my work is constructed in such a way as to make the viewers think about the subject matter and make their own mind up about the point that I am trying to convey.
6.Name 3 artists that have inspired your work.
Helmut Newton, Eadweard Muybridge and China Hamilton.
7.What defines something as a work of art?
An any media that demands the viewer to stop, think, experience and determine the message being conveyed by the work being viewed.
8. Anytime, any place – which artist's body would you most like to inhabit?
Salvador Dali, as I would love to know his though processes as he created some of his most profound works.
9.What was the most intelligent thing that someone said or wrote about your work?
A lecturer from Goldsmiths said after viewing my work at Free Range that it challenges viewer's sexual perspective and understanding of societies wavering opinions on the classification of artistic erotica in direct contrast to that of the vast production of pornographic media.
10. How did you find exhibiting at Free Range ?
Very interesting, mainly due to the diversity of the collection of works on show, but I feel that the buzz of being in Brick Lane and near spitifields Market lead to a greater impression of a freeze frame moment in my life and career that
I will never forget, a truly wonderful and exciting experience.
11. Have you investigated selling your art online ?
Yes, I am currently in the process of setting up an Etsy account where my work will be for sale, because I feel that Etsy as an online platform lends it's self to crafted artifacts, such as my fine art nude prints.
12. What's next for you?
I will continue to develop my photography and art works because I love the challenge of capturing and creating thought provoking artifacts. However, I intend to continue my education at Hertfordshire University with the aim of becoming a fully qualified Art Therapist having gained my masters degree.
Read Eve Laws Q & A number 1: HERE
Read Charlotte Cousins Q & A number 2 : HERE
Read Ina Tricker Q & A number 3 : HERE
Read Nathan Little Q & A number 4: HERE
Read Esme Eros Q & A number 5 : HERE
Read Viviane Fallah Q & A number 6 HERE
Read Hannah Grace Q & A number 7 : HERE
About The Free Range Emerging Art Award
The 'Free Range emerging art award" has been created in conjunction with FAD, Degree Art and Cass Art, designed to support 10 young artists in the year following their graduation.
As an annual showcase of British-based art and design graduates, Free Range brings together a vast network of young graduates for a series of free exhibitions at The Old Truman Brewery on London's Brick Lane. Over a hundred courses and more than 3000 students exhibit their work across five disciplines: fashion & textiles; design; photography & media; contemporary & fine art; interior design & architecture.
FAD, Degree Art & Cass Art are all committed to discovering and nurturing new art talent and, under the guidance of founder and creative director Tamsin O'Hanlon, Free Range has long been dedicated to providing a support network to students after graduation.
The 10 recipients of the award will be selected from the graduate work exhibited at Free Range's Art weeks (28th June – 8th July) by a panel of industry experts: Mark Westall (founder and creative director of FAD), Elinor Olisa (Co-Founder of DegreeArt), James Bidwell, (CEO of Cass Art), Ryan Stanier (Director of The Other Art Fair) and Tamsin O'Hanlon (founder and creative director of Free Range). The 10 artists who the judging panel believe to have the potential to succeed, will all receive:
?????
• Representation and mentoring from DegreeArt, who specialise in identifying and mentoring talented graduates
• On-going editorial coverage and support from FAD
• A £100 bursary from Cass Art
• Automatic entry into the Signature Art Prize
An Exhibition in 2014 at The Truman Brewery
www.free-range.org.uk/ContemporaryandFineArt
ABOUT FREE RANGE
Free Range is an Old Truman Brewery special project set up by Tamsin O'Hanlon to provide new creative graduates with the opportunity to showcase their work on an international level. Attracting visitor numbers of over 100,000, the annual Free Range exhibitions present the work of thousands of art, design students in several distinct categories including: fashion, art, graphics, photography and interior design.
www.free-range.org.uk
ABOUT DEGREEART
DegreeArt.com was founded in 2003 and is one of the UK's first Online Art Galleries. Over the past 10 years, DegreeArt.com has established itself as the market leader in UK student and graduate art sales, hand picking and promoting the most promising artistic talent. DegreeArt.com offers clients the opportunity to invest in the artists of the future.
www.degreeart.com
ABOUT CASS ART
?????????Cass Art is London's leading independent art retailer offering the world's finest art materials. Committed to encouraging everyone to realise their creative talents, Cass Art supports and ?promotes emerging talent through a number of prizes and art initiatives across the capital.
www.cassart.co.uk
About Mark Westall