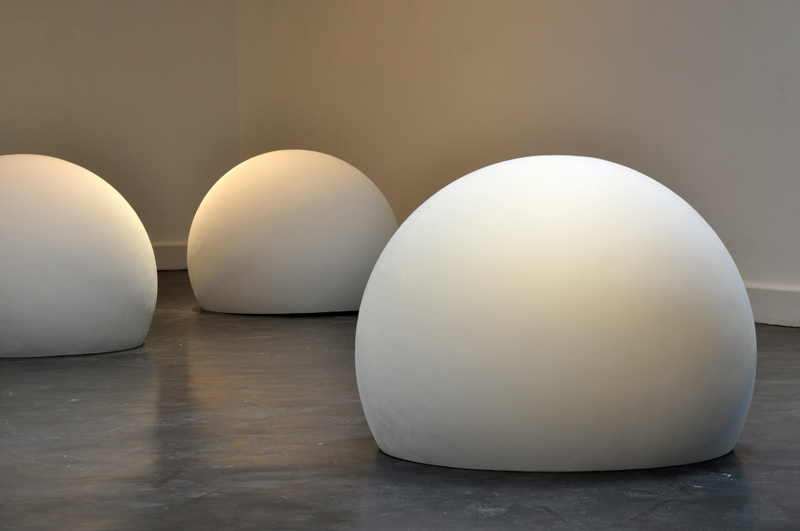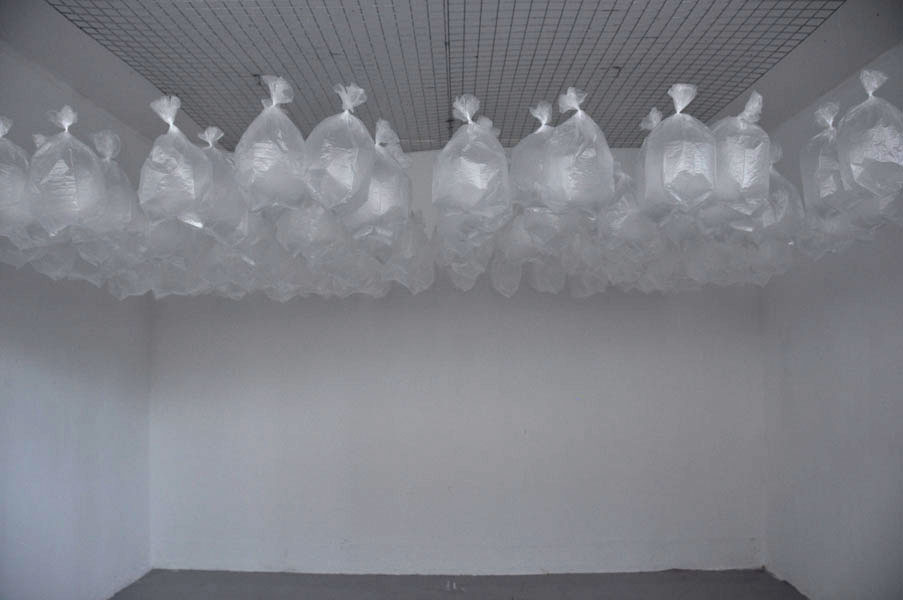 This Year FAD have teamed up with Degree Art and Cass Art to help launch The Free Range Emerging Art Award .
Over the coming weeks we will be interviewing all 10 winners of the 2013 award. As well as reading about the artists on FAD you will be able to buy their work via DegreeArt.com and FAD will also be following how all ten progress during the next year .
Here is the 5th Interview Esme Eros from Bath Spa University Bath Spa University
1.How was Free Range for you?
It was a great experience. It was a chance to have the equivalent to a Degree Show in London. Being in Bath, it's more removed from London's contemporary Art scene, so I wanted to have a chance to exhibit in such an important city.
2.What do you hope to achieve in your first year after graduation?
I have a job and a studio in Bristol now, so am well on the way to be able to afford to continue with my practice. I hope to maintain the momentum of my work and to begin exhibiting further afield. I would also like to begin building ties with other artists and people in the creative industry.
3.Can you tell us more about your work and what are the main ideas you would like to express?
Interaction, duration and sensation are the three words that best describe the intentions of my practice. It has become increasingly important for my work to influence a viewer's mental and physical state. Sensory elements such as sound, tactility and scent are part of an intuitive, physical and emotional journey to be undertaken by the viewer. The work remains ambiguous, encouraging the interpretation of work to literally 'resonate' on an intimate level. I do not consider the work to be complete after the production of an object. The relationship between object and its environment is crucial. Some works surround us, with the space generating and supporting our personal experience. Equally, the symbiotic relationship between my activity and my subjectivity is fundamental to me. Therefore, at root, my work as a process serves as a record of a personal experience- a trace of being in the world, evolving and changing through time.
4.How do you start the process of making work?
My engagement with materials is very important to my work. Interaction is a big part of my practice. The decision to use a specific material is very intuitive – and often stems from a want to work with and learn about the material.
5.Do you consider the viewer, when making your work?
The viewer plays a big role in the conception of my work. This hasn't always been the case. I used to think about myself in relation to my work, but now I think equally of others who will engage with what I make. My work is very personal to me, but I aim to maintain an ambiguity, which opens up space for interpretation.
6.Name 3 artists that have inspired your work.
Artists such as Janine Antoni, James Turrell, and Martin Creed inspire me due to their inventive approach to a chosen medium. Engaging with a wide range of artists and different works within contemporary art informs my own practice and my understanding of the context in which it is placed. Creed's playful nature excites me, while Turrell's juxtaposition between the sensational and the sublime informs my thinking. Antoni's unique approach to materials is something I have always been fascinated by.
7.What defines something as a work of art?
When you see something that makes you stop, think and question yourself in relation to what you're seeing or experiencing, that becomes art. Something that can hold you in space and makes you leave feeling different to when you arrived.
8. Anytime, any place – which artist's body would you most like to inhabit?
I'm really interested in Bruce Nauman's work. His practice has many different avenues, all of which are visually very different but seem to come from the same place. I would love to be able to see how and where he works. Also, I think he begun working in a very interesting time within art history so it would have been great to be a part of it.
9.What was the most intelligent thing that someone said or wrote about your work?
While listening to people talk about my work at Degree Show, someone said: "You don't really understand it until you… sense it." In my eyes, this person totally understood what I was trying to achieve.
10. How did you find exhibiting at Free Range ?
I found the space to be a very diverse one and the Free Range team are a great group to work with. It was brilliant to see so many graduates work under one huge roof. The good weather seemed to affect the amount of people who came to see the work, which I thought was a shame but it was a really good learning experiencing. I have participated in exhibitions before but this was one is a totally new city so there were more complications to overcome and being part of the team who arranged and organised the show, I feel I learnt a lot.
11. Have you investigated selling your art online ?
I have spoken to one or two online databases that give a platform for artists that wish to sell their work online, but I have not researched it in detail as yet. I will be creating an online portfolio with DegreeArt soon.
11. What's next for you?
I want to continue making work but first I want to settle into my studio in Bristol, which will be a new city to me. I will be loosing the fantastic workshops that I have been using at Bath Spa for the last three years so I know it will take me some time to adjust to this. I have relied on these facilities so I know that my practice will have to adjust to this, but I find this an exciting prospect.
Read Eve Laws Q & A number 1: HERE
Read Charlotte Cousins Q & A number 2 : HERE
Read Ina Tricker Q & A number 3 : HERE
Read Nathan Little Q & A number 4: HERE
About The Free Range Emerging Art Award
The 'Free Range emerging art award" has been created in conjunction with FAD, Degree Art and Cass Art, designed to support 10 young artists in the year following their graduation.
As an annual showcase of British-based art and design graduates, Free Range brings together a vast network of young graduates for a series of free exhibitions at The Old Truman Brewery on London's Brick Lane. Over a hundred courses and more than 3000 students exhibit their work across five disciplines: fashion & textiles; design; photography & media; contemporary & fine art; interior design & architecture.
FAD, Degree Art & Cass Art are all committed to discovering and nurturing new art talent and, under the guidance of founder and creative director Tamsin O'Hanlon, Free Range has long been dedicated to providing a support network to students after graduation.
The 10 recipients of the award will be selected from the graduate work exhibited at Free Range's Art weeks (28th June – 8th July) by a panel of industry experts: Mark Westall (founder and creative director of FAD), Elinor Olisa (Co-Founder of DegreeArt), James Bidwell, (CEO of Cass Art), Ryan Stanier (Director of The Other Art Fair) and Tamsin O'Hanlon (founder and creative director of Free Range). The 10 artists who the judging panel believe to have the potential to succeed, will all receive:
?????
• Representation and mentoring from DegreeArt, who specialise in identifying and mentoring talented graduates
• On-going editorial coverage and support from FAD
• A £100 bursary from Cass Art
• Automatic entry into the Signature Art Prize
An Exhibition in 2014 at The Truman Brewery
www.free-range.org.uk/ContemporaryandFineArt
ABOUT FREE RANGE
Free Range is an Old Truman Brewery special project set up by Tamsin O'Hanlon to provide new creative graduates with the opportunity to showcase their work on an international level. Attracting visitor numbers of over 100,000, the annual Free Range exhibitions present the work of thousands of art, design students in several distinct categories including: fashion, art, graphics, photography and interior design.
www.free-range.org.uk
ABOUT DEGREEART
DegreeArt.com was founded in 2003 and is one of the UK's first Online Art Galleries. Over the past 10 years, DegreeArt.com has established itself as the market leader in UK student and graduate art sales, hand picking and promoting the most promising artistic talent. DegreeArt.com offers clients the opportunity to invest in the artists of the future.
www.degreeart.com
ABOUT CASS ART
?????????Cass Art is London's leading independent art retailer offering the world's finest art materials. Committed to encouraging everyone to realise their creative talents, Cass Art supports and ?promotes emerging talent through a number of prizes and art initiatives across the capital.
www.cassart.co.uk
About Mark Westall