Most days art Critic Paul Carey-Kent spends hours on the train, traveling between his home in Southampton and his day job in Surrey. Could he, we asked, jot down whatever came into his head ?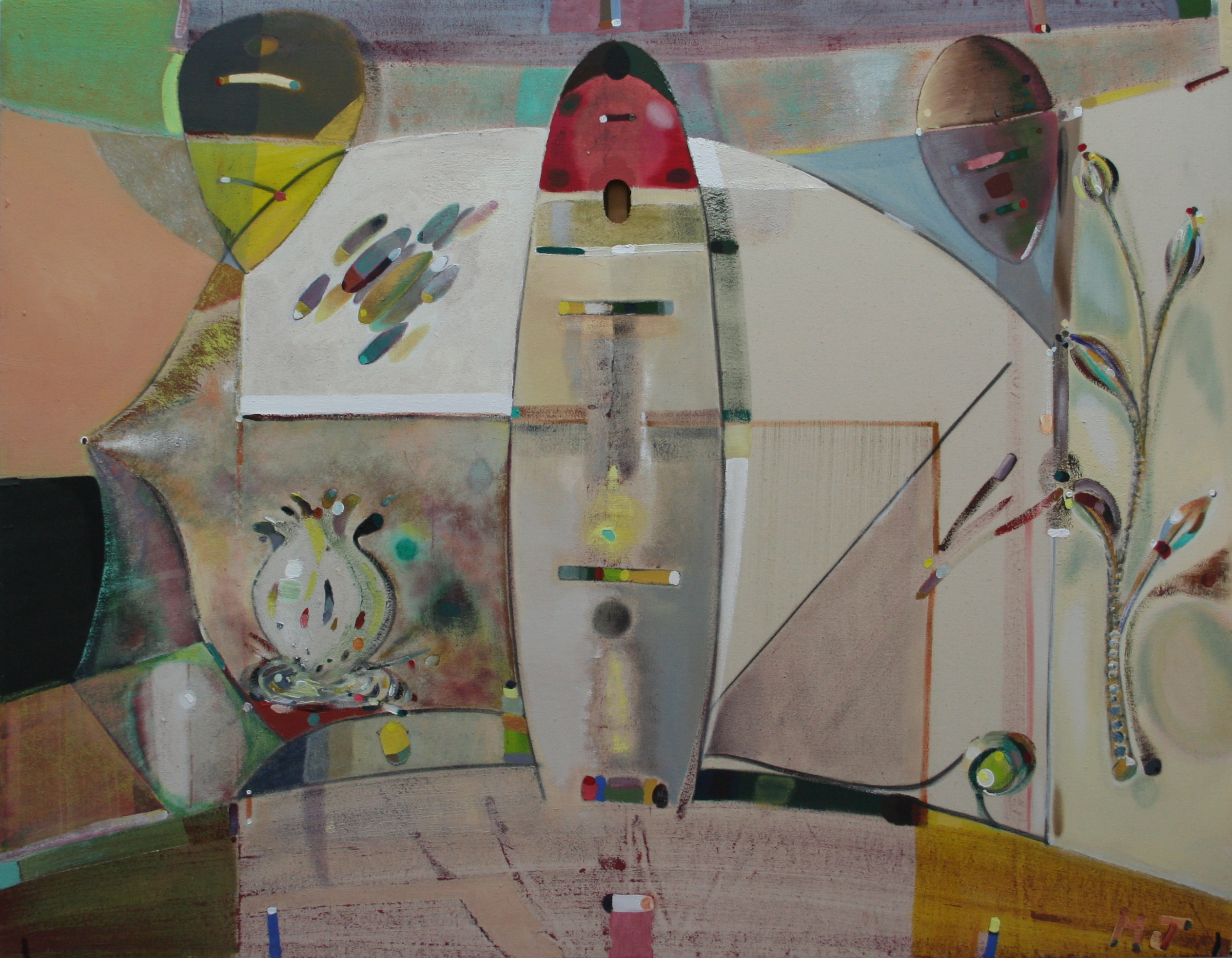 Merlin James: Are, 2006-13 (courtesy artist and Mummery+Schnelle, London, Photography: Andy Keate)
There are two ways of reviewing a retrospective: on the basis of what's in it, or according to what's missing. I'm more interested in the merits of what I can see than of what I can't, so it rather annoys me when a show-off reviewer concentrates on the latter. Looking round the latest offering from the excellent Parasol Unit, then, I'm inclined to focus on how the non-chronological hang in a large space of Merlin James' intimately-scaled, gently hesitant experimentalism allows for 44 paintings to build up rhythms and thematic repetitions which feed lovingly off a gamut of other artists.
But here's the rub: the show could be a little less polite, a little more surprising. There's no sex – though this has been a major strand of James' work, and one which would have allowed for more radical irruptions; and there are only a couple of the recent paintings on transparent surfaces; which expose their own construction and can feature, for example, rather absurd little houses placed in the visible supports. That stream feels to me like the distinctive place towards which James has been travelling. So I'm breaking my own rule… In which case I may as well ask: why does the Tate's Lowry retrospective include none of  his seascapes, nor any of those creepy constrained-marionette drawings which the aging artist gave to his niece?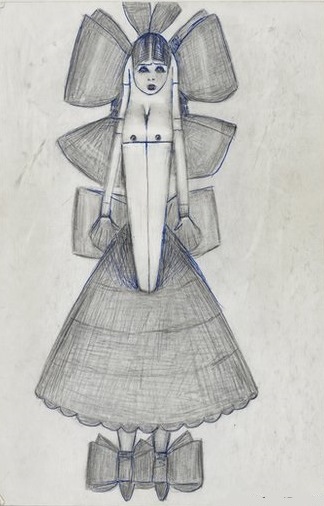 LS Lowry, untitled
About Paul Carey-Kent