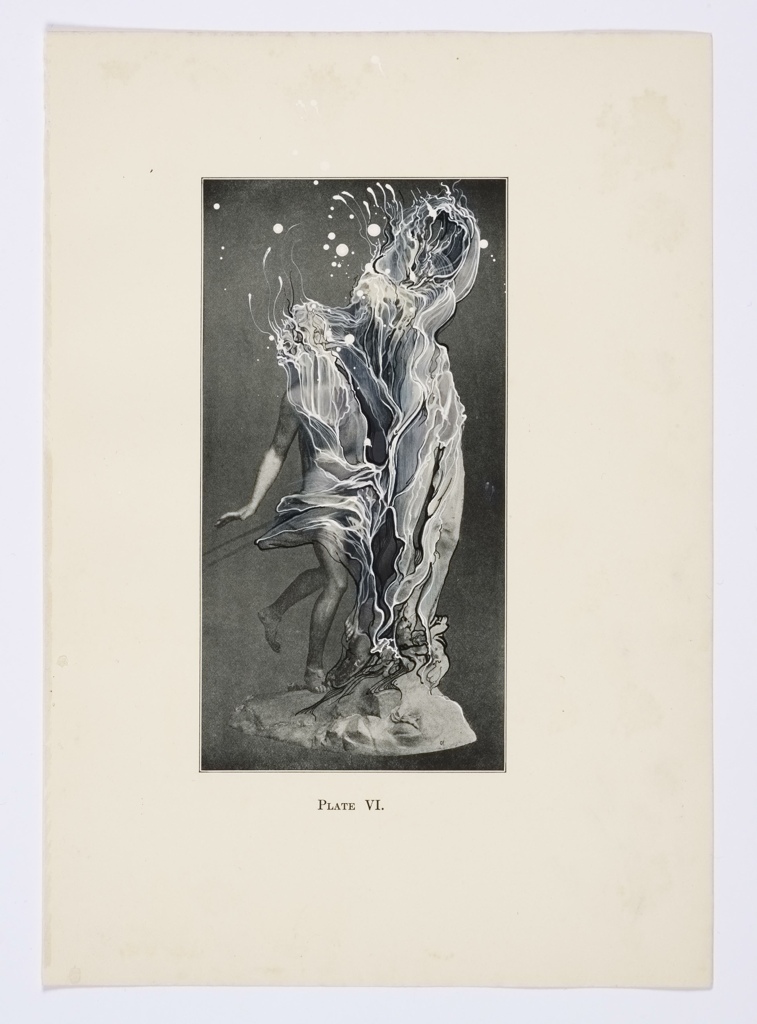 5th March – 6th April 2013 Karsten Schubert 5-8 Lower John Street Golden Square London W1F 9DR
Ann-Marie James' new 'Proserpina' paintings is the artist's first solo show at Karsten Schubert. In this series, James takes the inspiration for her paintings from Bernini's 'Rape of Proserpina' (1621-22) and 'Apollo and Daphne' (1622-25) – and, by extension, from Ovid's epic poem, Metamorphoses.
James 'quotes and re-cuts' her source materials, knitting her references together and creating a new symmetry of transformation, from the oral poem to the linguistic text, to carved stone and back to paper – a metamorphosis of Ovid's 'Metamorphoses'. The paintings are accompanied by drawings made on image plates found by the artist in Richard Norton's Bernini and Other Studies (1914).
These intricate paintings are built-up through layer upon layer of not only material, but also techniques. From the initial drawings come a silkscreen, and then, at various points, James adds layers of thick medium, expressionistic splashes of acrylic and blobs of ink. Throughout, she highlights different moments with delicate and precise drawing around a spot of paint or a stencilled limb.
As Michael Bracewell writes in the accompanying exhibition catalogue, the paintings are 'animated with drama, dense with mood and atmosphere, filled with a sense of the fantastical and the mythological; yet as images released entirely to operate according to their own internal mechanisms, these paintings and drawings describe and reveal the changing of forms with beguiling verve, elegance, and formidable intensity.'

href="http://www.karstenschubert.com/contact/">Karsten Schubert
About The Artist
Born in 1981, Ann-Marie James lives and works in London. After studying Fine Art at Central Saint Martins (2001-2004), Chelsea College of Art and Design (2010) and Wimbledon College of Art (2010-2012), she went on to do two residencies in the East and in the West – first at Lantana Projects in Memphis, Tennessee (2006), then at Headspace in Nara, Japan, supported by the Daiwa Foundation (2011). Her works have been exhibited in the UK, France, Germany, Japan, Portugal, Switzerland, Venezuela and the USA.
Categories
Tags