Tabish Khan the @LondonArtCritic picks his top exhibitions to see right now – all closing soon. Each one comes with a concise review to help you decide whether it's for you. Those looking for more exhibitions should check out his top photography exhibitions, where all but one are still open to visit.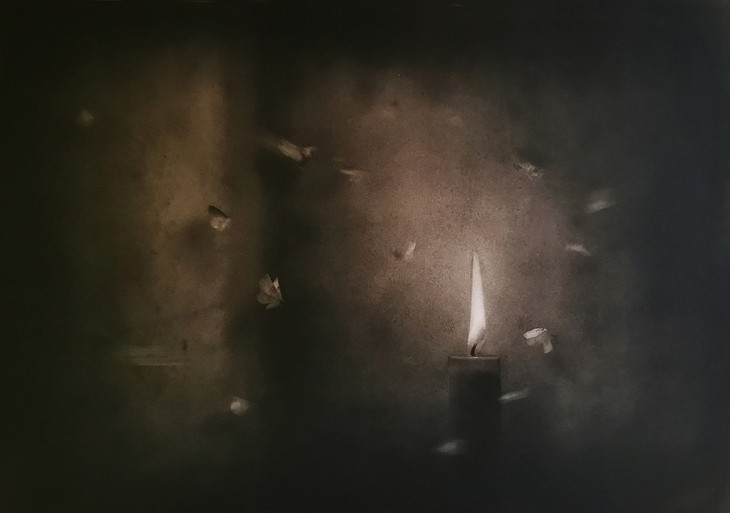 Nychtophilia @ James Freeman Gallery
As the nights draws in quickly as we head into winter its time to surround yourself with artists who take the night as their muse. Whether it be Suzanne Moxhay's moths dancing in candlelight or John Stark's hooded figure seemingly at prayer as a lizard clambers under his robe and the words 'feed your demons' is lit up above him. Whether it be the magical or the sinister, there's some fine nocturnal artworks in this show. Until 27 November.
Jameel Prize: Poetry to Politics @ V&A
Islamic inspired artworks, fashion and design all feature in this free exhibition of the annual prize at V&A. Highlights include Sofia Karim who uses samosa packets as a protest against India's swing towards far right Hinduism and Ajlan Gharem who makes a cage of a mosque as a comment on Islamophobia. Until 28 November.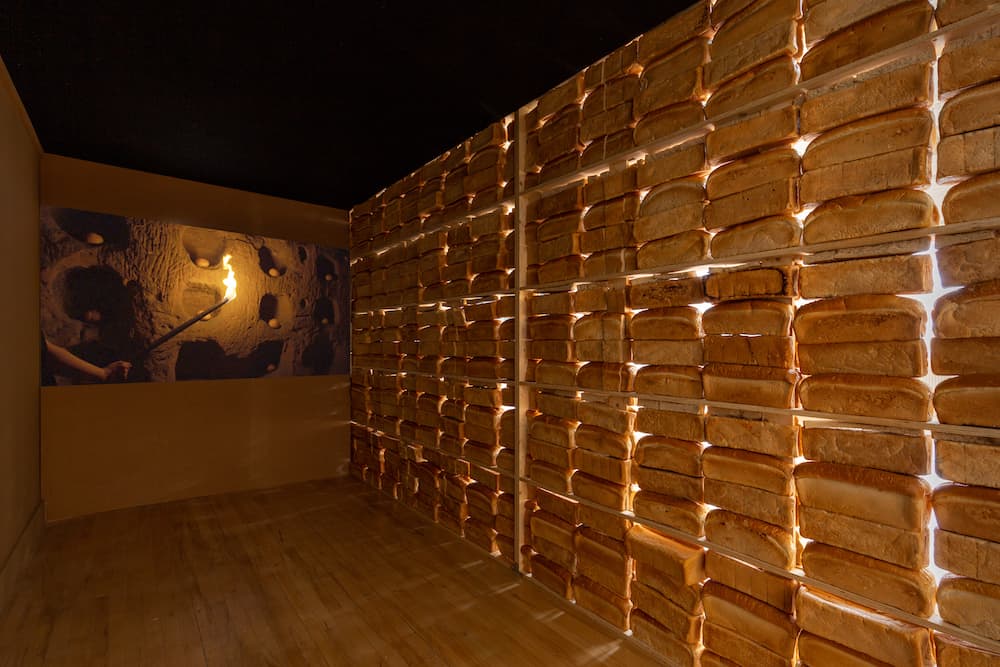 Greta Alfaro: Fornacalia @ Cooke Latham Gallery
Bread, that most basic of foodstuffs we all take for granted. Making it evolved from a primarily female task to now where it's mostly men working in making bread at a mass scale. Housed in a former bakery and with a personal family history of baking Greta Alfaro has created a video work behind a wall made from loaves of bread showing the bread-making process and includes a haunting clip of her own body inside a bread oven. Until 26 November.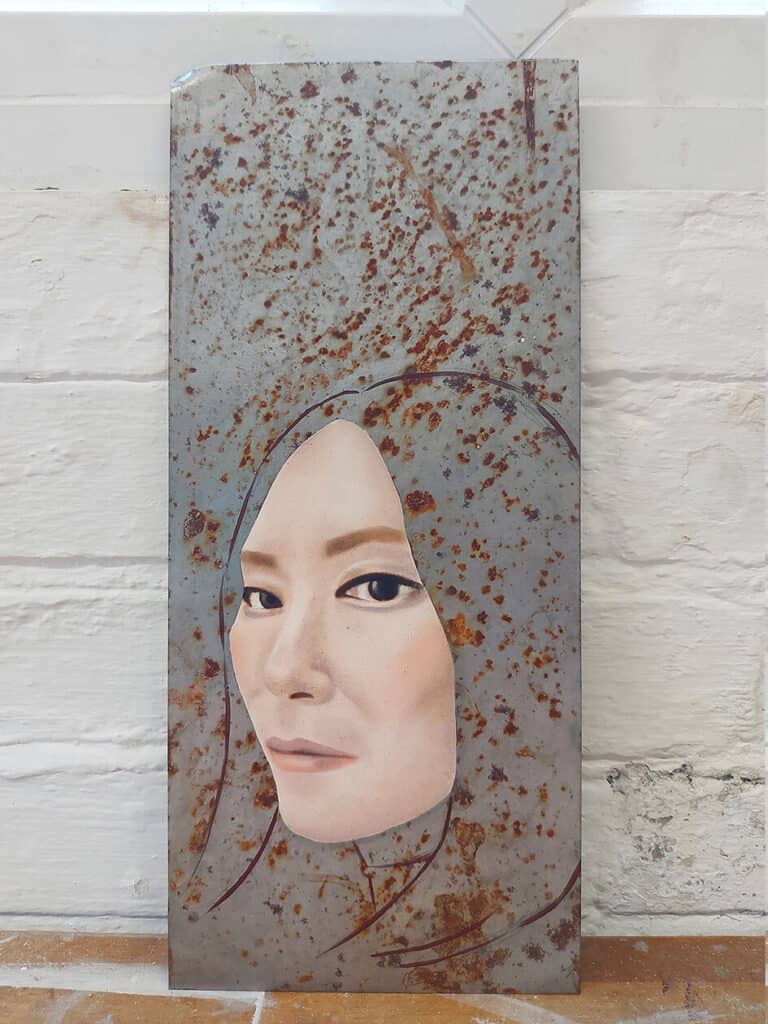 ING Discerning Eye @ Mall Galleries
This annual exhibition of hundreds of small works returns to a physical exhibition at Mall Galleries after a year of a virtual showing and it's great to see the works in the flesh. With each section reflecting the panel's unique tastes, whether they be artists, curators or collectors – including plenty of returning artists from previous years and affordable works. Until 21 November.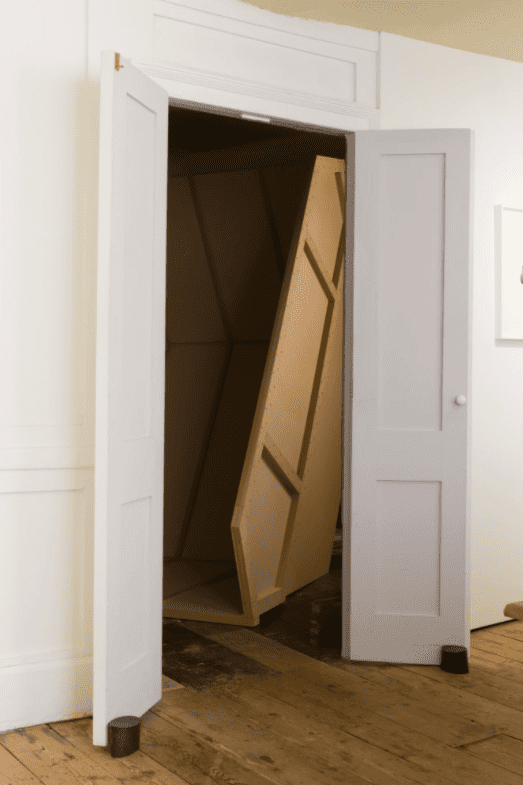 Frances Richardson: If I measure I must exist @ Karsten Schubert
A giant wooden skip on its side dominates a room so you have to skirt around it to be confronted by a non-functional replica of the working door across the room. In the adjacent room wooden 'moths' are pinned to the wall alongside photo-real drawings of wooden objects. It's a fun exploration of the most rudimentary of materials and makes full use of the living room-esque space. Until 25 November.
Nychtophilia image copyright Suzanne Moxhay. Jameel Prize image copyright Ajlan Gharem. Discerning Eye image copyright Andrea Tyrimos. Greta Alfaro photo: Ben Deakin. All other images copyright artist and gallery.
Categories
Tags