Tabish Khan the @LondonArtCritic picks his exhibitions to see in December – check before you visit as they will close over the festive period. Each one comes with a concise review to help you decide whether it's for you. Those looking for more exhibitions should check out his top shows to see before the end of 2021, where all are still open to visit.
David Shrigley: Mayfair Tennis Ball Exchange @ Stephen Friedman Gallery
Normally you trade in old items for new ones, as many of us do for mobile phones. But now you can switch that up by taking a battered old tennis ball and getting a fluffy one in exchange at David Shrigley's new conceptual exhibition. It's great to see how the old ones are holding up, inscribed with various messages, and it'll evolve over the run of the show. Yes it has a message around consumer culture; it's also a lot of fun. Until 8 January.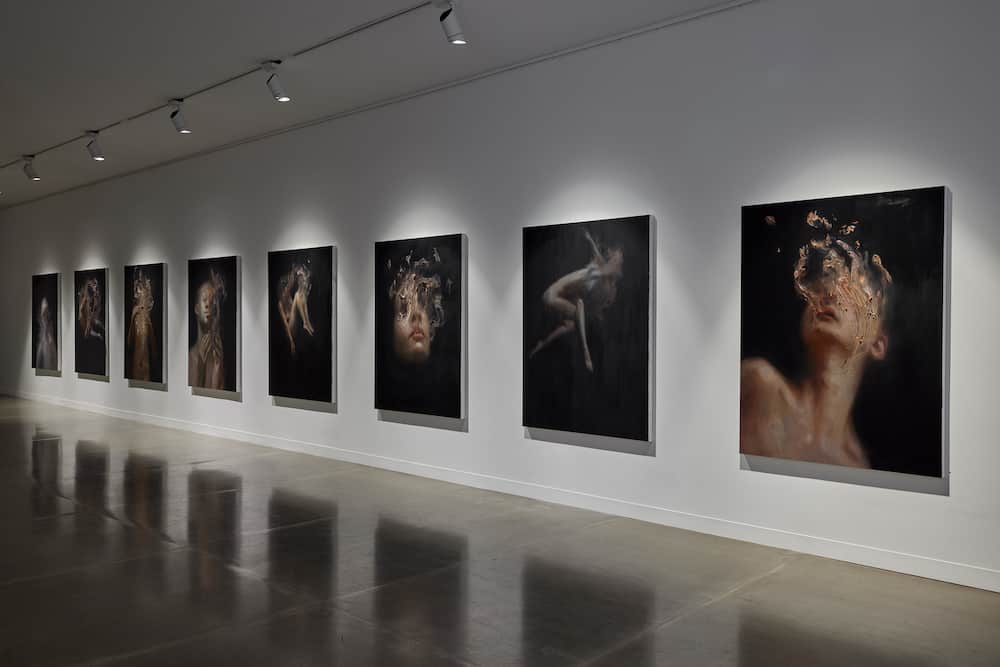 Henrik Uldalen: Love in Exile @ JD Malat Gallery
A face appears to dissolve into air in a brilliant figurative painting by Henrik Uldalen. I've been following his work for years and this feels like his strongest, and darkest, show to date. He's clearly influenced by the Old Masters and it shows in these skilfully executed works, including those where a blowtorch has been used to literally melt them away. Until 8 January.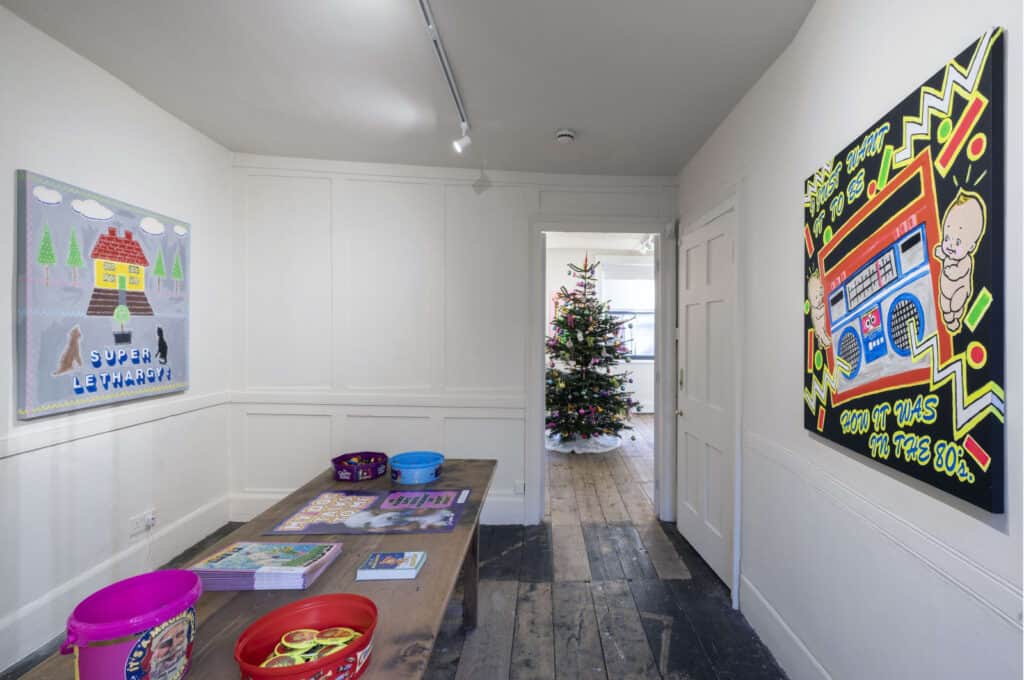 It's a Magda Archer Christmas @ Karsten Schubert London
We can't have a December list of shows without a Christmas themed one, and such a fun one at that. Complete with Christmas Tree Magda's works have a lot of fun with a cutesy character under a bedsheet asking 'is it over yet' and other witty paintings that come with buckets of sweets and a Christmas tree in the gallery. Until 22 December.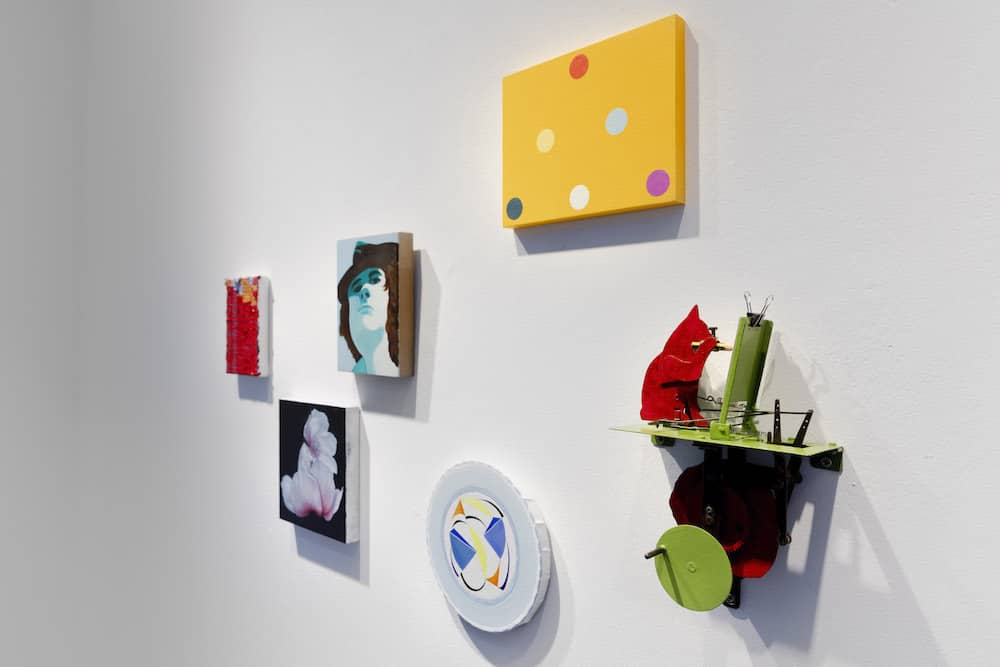 Small is Beautiful @ Flowers, Cork Street
This annual exhibition of small works is always a treat as dozens of artists contribute small scale work to fill the gallery with pocket sized paintings, drawings, sculpture and a wonderful kinetic installation by Tim Lewis where you can turn the handle to make a cat draw itself. Until 8 January.
Billie Zangewa: Running Water @ Lehmann Maupin
A woman sits on the bed working on her laptop with her child next to her, together but in two separate worlds. This is the artist herself on a tapestry representing her lockdown life. With chunks cut out of each work these scenes of modern day domesticity are purposefully incomplete much like the hazy memories we've developed over the last few years that have felt surreal to all of us. Until 8 January.
All images courtesy and copyright respective galleries
Categories
Tags