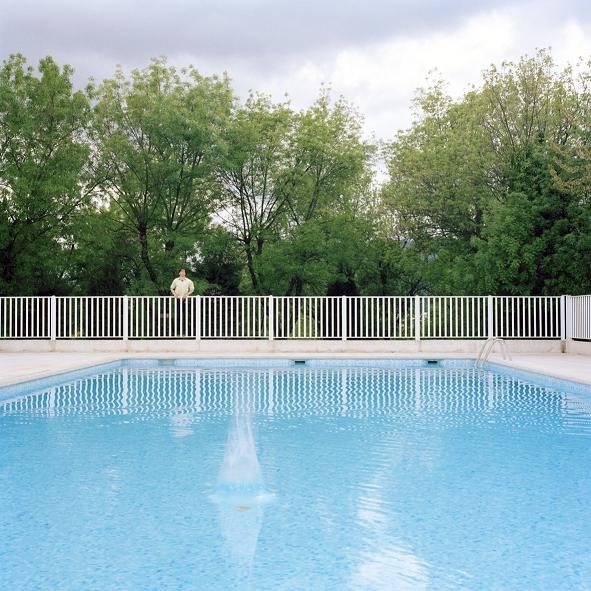 1 Whats your new show about?
The works in the show were produced on a journey I made this spring; I took a grandfather clock in a Hearse from London to the centre of the Large Hadron Collider at CERN Geneva, and destroyed it. The works in the show do not illustrate the ideas behind the trip, but they were all made while I was on the road in Europe.
The show is a collection of works that are a result of my weak anarchic gestures that I performed while on route to Geneva.
2 Why didnt you take a direct route to CERN?
We were in no rush. Destroying the clock at CERN the main objective. I didn't use a clock for the entirety of the journey, so for most of the trip I was clueless to what day or time it was, that was quite a beautiful experience and I wanted to use the occasion to make some new work. You can drive directly to Geneva in under a day; I needed a bit longer to produce work. Plus it gave us more opportunity to get up to mischief.
3 Does it seem a longtime ago that you buried the grandfather clock?
It feels like it was last Thursday, it also feels like it could be this Thursday. It might have been a Thursday. It wouldn't surprise me if it were; destroying a clock seems to be a Thursday activity.
In the end the clock was separated into its fundamental elements, and destroyed.
4 Its your birthday today, how old are you and how old do you feel?
I am describing my state of mind for tomorrow today (Im writing this on the evening of Sunday 12th, so it's pretty close to my birthday, but not quite.). I will be 26. I will start another lap of the track, making detours where possible. Im unsure what it feels like to be anything older than the age I exist at now in the present, so how old do I feel? Younger, I guess, than the conventions of how a 25/6 year old should socially behave. There's a good deal of tomfoolery and humour in my work, this is mirrored in my day-to-day existence. But I will never be too old for a spot of weak anarchy.
5 Was it planned to open the show exactly a month after your birthday?
No, my birthday was not on the table when a date was proposed for the show many moons ago. Maybe the 13th day of every month should become a sacred day, there should be celebration, and I don't believe in celebrating the New Year on the 1st of January, but maybe if it was on the 13th the event might have a more majestic sensibility…
6 Have you ever listened to the song What Time Is It? By The Time ?
No, between writing 'no' and the rest of this answer I have listened to a few tracks from the album. Not to shabby. While travelling in the hearse across Europe I did learn to play Cyndi Lauper's Time after Time on the melodica, much to the amusement of Jim (driver, historical consultant and health and safety officer) and testing the insanity of Silas (man with camera, emotional support and probably the best sandwich builder I know)
7 Was it helpfull to win the Deutche bank art award ?
Indeed it was. Upon graduating from the Royal College of Art, the students are invited to submit a business plan or proposal of how they would spend £10,000, the RCA and DB select a winner from the arts and a winner from the design. I was lucky enough to win the arts with my proposal of 'buying a hearse and a grandfather clock, driving across Europe and destroying the clock at CERN'.
The money went to making the project possible without compromising on the original plan. As a bonus I have gained a hearse from my venture, currently im working on a redesign for it to become a weekend camper.
8 What will you be showing at the exhibition?
13 pieces, 6 videos, 6 photographs, naturally, work 8 will not be shown. There is a strong possibility of livestock being involved in the show somewhere along the line, a zebra is preferable but I might have to make do with a Dutch Warmblood and paint it up.
TOM POPE So It Goes. 14th -September – 5th October 2012
Private view: Thursday 13th September 6.30-9pm RSVP: george@georgeandjoergen.com
www.georgeandjorgen.com/
www.tompope.co.uk/
Categories
Tags