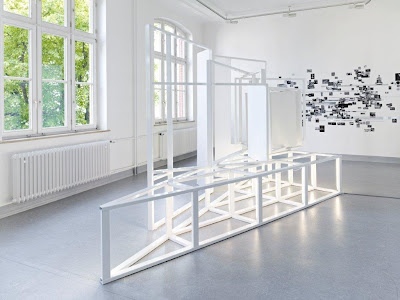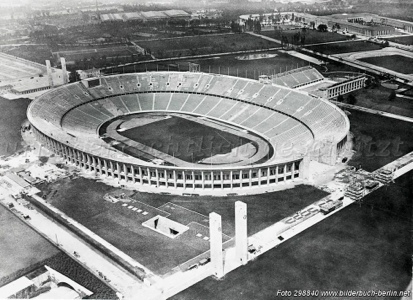 PayneShurvell presents an exciting collaboration between Berlin-based artist Kai Schiemenz who produces walk-in sculptures or 'containers' which invite the viewer in, and the architects of the White Cube Bermondsey, Casper Mueller Kneer, based in London and Berlin.
"Architectures aren't containers for human needs – but needs and humanities are being generated by architecture. Buildings aren't neutral boxes for communities, but communities are being formed and governed by them."
Kai Schiemenz
In a timely exhibition, Kai Schiemenz and Casper Mueller Kneer examine the role of stadiums, auditoriums and associated architectures – historic, contemporary and imagined buildings, all of which organise crowds in circular ways.
The power of architecture organising human relations and social processes through the articulation of built form is particularly poignant in the typology of stadium buildings. Embracing large masses of enthused people in the form of a ring, architecture becomes a critical participant in the shaping of this crowd, its experience, control and arousal. Social and built geometries reverberate in tandem. Architecture is both stage and main actor.
For Islands of Swarm, Schiemenz will display selected excerpts of his stadium archive, a constantly updated archaeology of images; stadia, arenas, auditoria, amphitheatres and associated architectures – historic, contemporary and imagined buildings, all of which organise crowds in a circular fashion. The display of the archive will be customised specifically to PayneShurvell gallery.
This will be shown with Mr Hyde III, the third iteration of a spatial sculpture originally conceived as the display/host for the stadium archive but now emancipated from it and existing as an object in its own right. The sculpture sets up new viewpoints and organises the visitor's spatial experience and the gallery's flow – a micro-architecture that involves the viewer, modifying both the gallery space and the reading of the archive.
The exhibition is part of PayneShurvell's A German Summer series of events and will be linked to Concrete Geometries, an ongoing Research Cluster at the Architectural Association, the world's most influential school of architecture. During the exhibition, which runs throughout the Olympics, there will be talks and seminars. Dates to be announced.
13th July – 22th September 2012 (Private View Thursday 12th July 6-8pm)
Payne Shurvell, 16 Hewett St, London EC2A 2NN
Categories
Tags