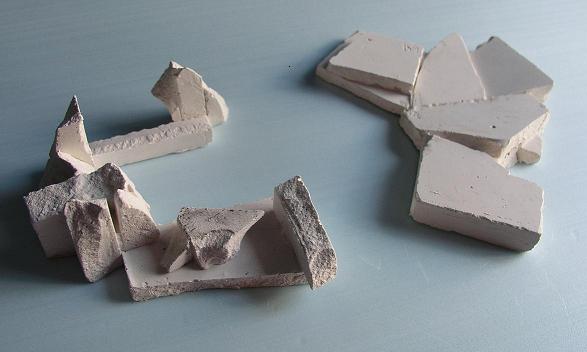 Will Corwin: Mount Zion
4th – 27th May 2012
The gallery will stay open this Friday (25th) till 8pm for the South London Art Tour late night Fridays
www.southlondonartmap.com/
Closing party 26th Saturday from 3pm until 6pm
Just walking distance from London Bridge lies George and Jorgen Gallery in Bermondsey. For South London Art Map's Last Fridays they present their current exhibition, 'Will Corwin's Mount Zion'. The show explores the notion of prophesy through sculpture: the conceptual choices people make in choosing what they think divine communication will look like. Corwin is interested in the objects often involved in revelation: tablets, talking bushes, angels, and in particular, the person involved in the revelation itself.
Rather than focusing on Jonathan Smith, Mary, Jesus or Mohammad, Corwin has found a contemporary and unwilling saint within 'Lucy', a 3.2 million year old fossilized skeleton, (Australopithecus Aferensis). Discovered in 1978 by Donald Johanson the bones represent an early indication of bipedal walking and symbolise the theory of evolution. Corwin explains: "It's amazing and touching that this little 3 foot 8 inch tall ape-like person has become the mother of us all, as much a symbol of the triumph of science as she is a symbol of the triumph of walking upright." 'Lucy' seems to be a pivotal focus point for the exhibition, as it focuses on relics, the veneration of corpses and bones, as well as statuary memorializing of the dead.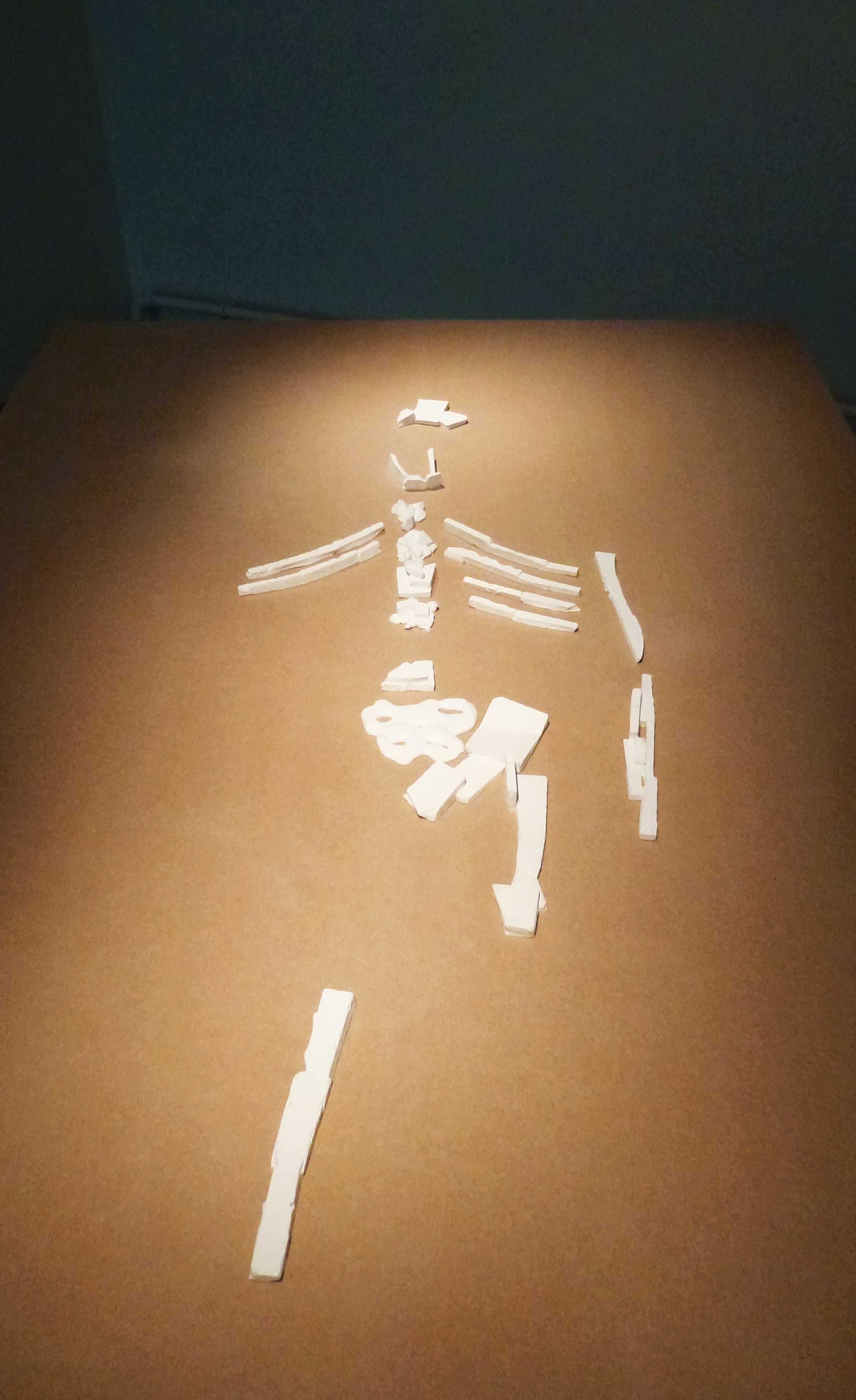 The plaster reconstruction  of 'Lucy' is laid out across a board within a dramatically lit room, the plaster cast skeletal fragments are displayed with the utmost reverence and importance. The viewer has to navigate around the remains to exit the room. Corwin's arrangement of both the room and placement of the fragments elevates the status and is reminiscent of excavation sites and tombs within Theban Hills or medieval crypts. Corwin successfully preserves Lucy within our minds as a saintly symbol of evolution. As historian Christian Weikop states "Corwin's deployment of makeshift shelving systems for many of his plaster objects in recent exhibitions only enhance this idea of the artist as archaeologist, identifying and classifying fragments of the past".
Within the largest room are two feet tall chess pieces "King and Blue Boy" all four pieces are stood upon a tabletop, these over-sized chess pieces dwarf the room and look like "chess players, with their own goals and ideas about where they might move". This piece recalls a past exhibition Corwin had at Clocktower Gallery in New York, where he hosted a chess match between International Master Irina Krush and Grandmaster Robert Hess, the chess set built out of components from and referencing Corwin's installation, Auroch's Library.
The absence of colour, classification of objects and articulate sense of presentation, creates an exhibition that is  reflective and works to heighten the viewers sense of contemplation. This exhibition is definitely worth seeing this weekend. (Ends 27th Sunday 2012)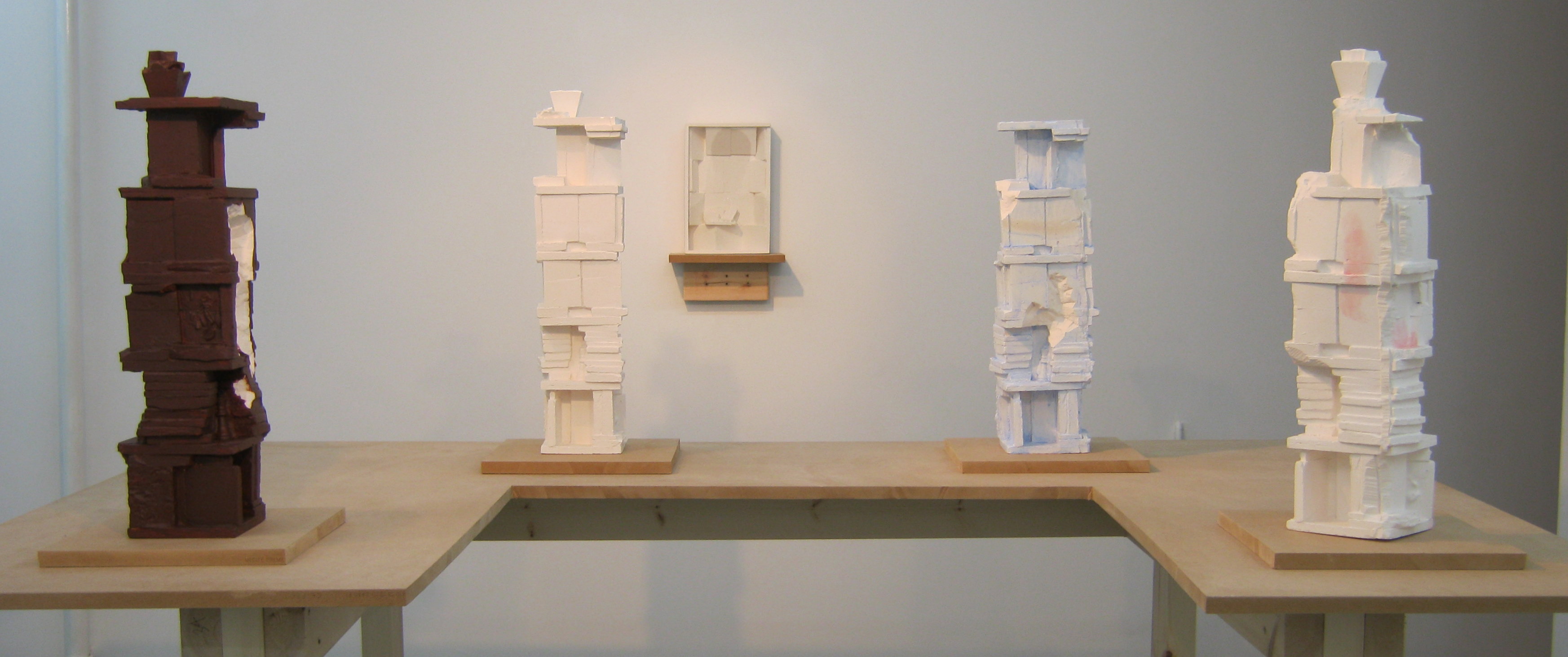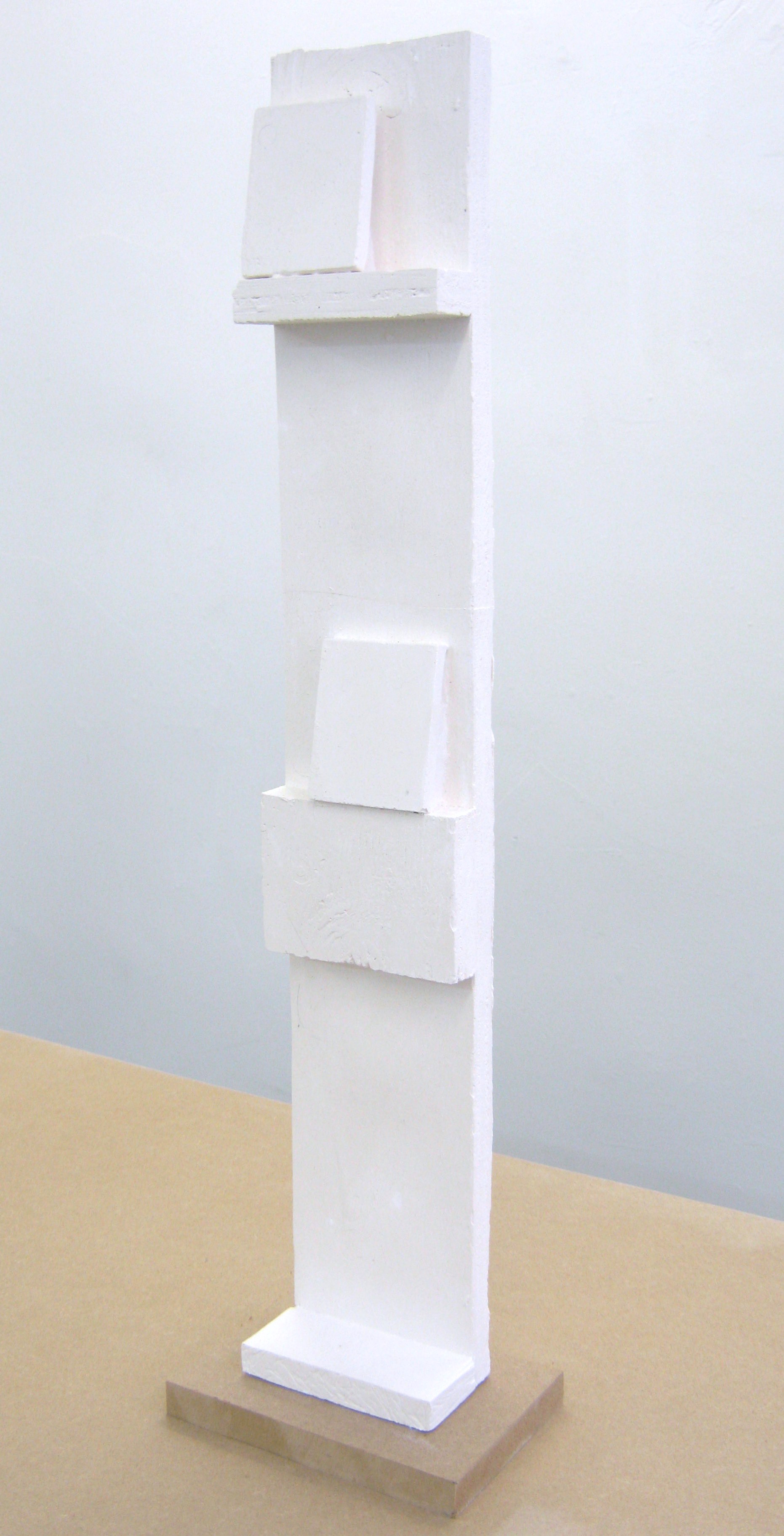 Last year Corwin was the recipient of a residency at the Clocktower Gallery, New York. He has shown at numerous alternative spaces in the city – starting with a series of regular shows from 1998-2005 at the LaMama Gallery, The Theater for the New City, Chashama, Gallery Aferro, The Flushing Town Hall (a Smithsonian Affiliate), The Hudson Guild and The Michael Steinberg Gallery. Internationally he has exhibited at The Red Gate Gallery in Beijing, The Taipei Artists Village, Taiwan, Kunstlerhaus FRISE, Hamburg, and last year had a Drawing Residency at The Centre For Recent Drawing in London. In 2013 he is teaming up with urban planner Neil Greenburg to create a large scale sculptural game that will inhabit Staten Island Ferry Terminal. His largest work yet, it will be viewed by 65,000 daily.
Past installations and projects have been featured in The Wall St. Journal, Bomb Magazine Online, The Brooklyn Rail, Sculpture Magazine, Whitehot Magazine, Saatchi Online, The Vogue Blog, and BBC Radio 2. His work is in the collections of Mr. Robin Vousden, Kimberly and Stephen Quinn, Mayor of London Boris Johnson, Zubin Mehta and James Al Fayed in New York.
For more information visit:www.georgeandjorgen.com/
Categories
Tags