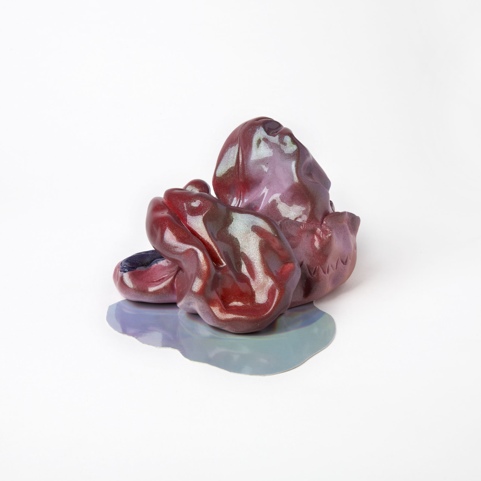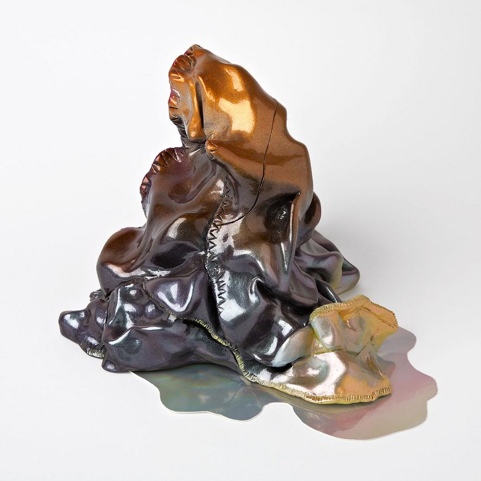 30th March – 22nd April 2012

George and Jørgen present the first London solo exhibition of works by collaborative artists Paddy Gould and Roxy Topia: Drip into Something More Comfortable.
"The sculptures, drawings and video collage of artists and star-crossed lovers Roxy Topia and Paddy Gould explore themes of sexuality, creativity, dynamism and duality in the context of contemporary hetero "normative" relationships.
Referentially self-aware but lacking the disclaimer of implied irony so ubiquitous in the current cultural landscape, the work of Topia&Gould sparkles and pops with uncensored enthusiasm; suggesting that beyond the scope of fuddy-duddyist aesthetics and your boring Victorian propriety, somewhere between the Cosmic Sublime and Liberace, lives the magical land of Id.
Come on in, the water's fine! These pieces beckon us to embark upon a colourful carnal carnival of bubblegum fantasies cum grown-up realities. There's something for everyone: the sleek and shiny, the creepy and strange, the juvenile, the intimidating. Disembodiment abounds, slyly requiring us to examine the abstract nature of what we find attractive.
Ultimately, Topia&Gould's willingness to share the playfulness of an intimate relationship in the form of artistic ephemera should inspire all who view it to imbue a similar levity to their erotic pursuits. This work reads like a visual manifesto for a new wave of fun-filled sexual liberation. And it's right on time."
– Amy Sather Smith
Categories
Tags