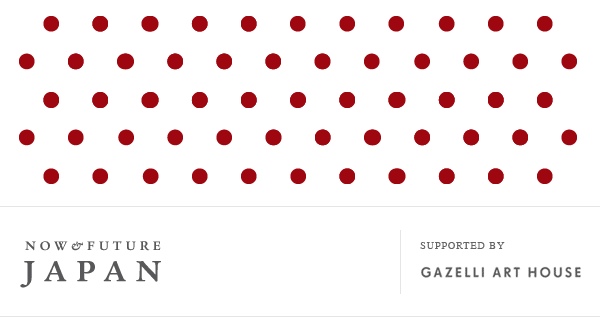 THURSDAY 8 MARCH 2012, 6:30–8:30PM FREE, NO BOOKING REQUIRED
The project, NOW&FUTURE: Japan, as David Elliot (Independent Curator/Writer; Former Director of Mori Art Museum, Tokyo and Modern Art Oxford, Oxford) remarked, 'expresses the human need for expiation, exorcism, remembrance and hope'. Even though the disaster of 3.11 in Japan initially affected only one nation in a physical sense, what the incident really showed us was our universal vulnerability as human beings.
Considering this context, how can we come to understand the diverse processes of recovery from traumatic situations such as the aftermath of the 3.11 disaster in Japan? How is the process of personal recovery from a traumatic experience shaped by the notion of collective memory? And what is the role of contemporary art in all this?
To conclude our programme of the NOW&FUTURE: Japan project, we are hosting this panel composed of three specialists, Whitney McVeigh, Astrid Schmetterling and Frances Williams. Their work addresses the notions of trauma and recovery, and they will discuss their unique perspectives on this subject as well as attempt to answer some of the questions mentioned above.
The discussion will be chaired by Eiko Honda, Chief Curator & Director of NOW&FUTURE: Japan.
Speakers include:
Whitney McVeigh – Artist
Whitney McVeigh's work, using travel as her greatest muse, is informed by notions of transcendence following themes of the body and existential imagery. Her celebrated Head Series occupies undiscovered truths of the subconscious, blurring the lines between figuration and abstraction. Her interests recently have taken her into counseling work with children with the view to documenting children's notions of love, anger, sadness, family, god, hope, through drawings. Her recent solo shows include Dialogue, David Krut Projects, New York and Archaeology of Memory at Nirox Projects, Johannesburg and SMAC Gallery, Cape Town.
Astrid Schmetterling – Lecturer in Visual Cultures, Deputy Head of Department, Goldsmiths, University of London
Astrid Schmetterling is lecturer in Visual Cultures at Goldsmiths, University of London. Her research focuses on the relation between history, culture and memory, between the act of bearing witness and the act of making art. In this context, she is interested in contemporary international arts practices, as well as in early 20th century German culture.
Frances Williams – Head of Education, South London Gallery
As the Head of Education at the South London Gallery, which runs innovative education and outreach projects, Frances Williams conceived a major project, Making Play, which saw a series of artists residencies take place on the nearby Sceaux Gardens estate, where in 2010 there was a major fire, killing six people. Her perspective on art and trauma has been informed by this tragic event and with working with other children, such as Looked After Children, who have experience trauma as part of their daily everyday lives.
Gazelli Art House 39 Dover Street, London W1S 4NN
18.15 Doors open
18.30 Welcome and introduction by Eiko Honda
18.35 Short talks by Astrid Schmetterling, Whitney McVeigh and Frances Williams
19.20 Panel discussion chaired by Eiko Honda
20.00 Q&A
Categories
Tags