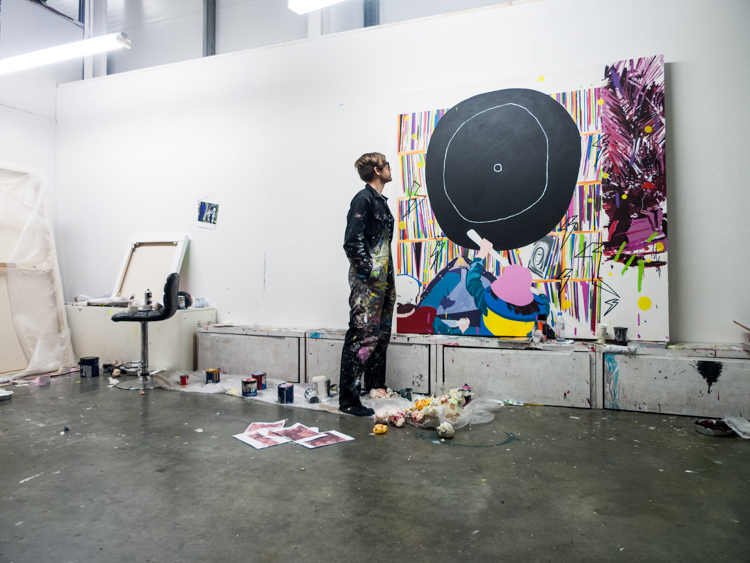 DEEP HOUSE MUSIC Acrylic on canvas 200 x 200 x 7 cm 2013
Artsist
Rachel Whiteread, Anthony Gormley, Anish Kapoor, The Chapman Brothers, Stuart Semple, Jillian Edelstein,
Whitney McVeigh, Tom Gallant, Tom Price, Patrick Jacobs, Adeline de Monseignat, Mário Macilau and Harland Miller.
Victoria Miro Gallery 16 Wharf Road London N1 7RW www.victoria-miro.com
Curated by Amber Sainsbury Auction hosted by Danny Boyle 27th November 2013 6:30 – 9:30pm
Works to be auctioned live on the night on behalf of Dramatic Need
Bid on works NOW : paddle8.com/auctions/articulate
Online bidding closes 6pm 27th November & continues in the gallery live
book tickets: bit.ly/174Jcwf
Works to be auctioned live on the night on behalf of Dramatic Need www.dramaticneed.org/articulate
Dramatic Need is a creative arts charity helping vulnerable children in Africa to build hope and self-belief in the face of conflict, trauma and hardship. We work in rural areas of Rwanda and South Africa to provide creative-arts education, resources, support and inspiration for children and youth. Dramatic Need use tools such as drama, art and film-making and music to encourage dialogue within the community on 'taboo' subjects such as HIV awareness, ethnic violence and gender disparity. Each artist has created work in response to a story told about a time in their life.
Bid on works NOW: Paddle8.com/auctions/articulate Online bidding closes 6pm 27th November
Categories
Tags