LUMA: art, architecture and wellbeing platform AORA has partnered with developer Kinrise and leading international galleries (Edel Assanti, Brooke Benington, Béton Brut, Kate MacGarry, Knotenpunkt Silverlens, Sullivan+Strumpf, Paterson Zevi) to present an ambitious group exhibition in a unique central London warehouse exploring ebb, flow and flux.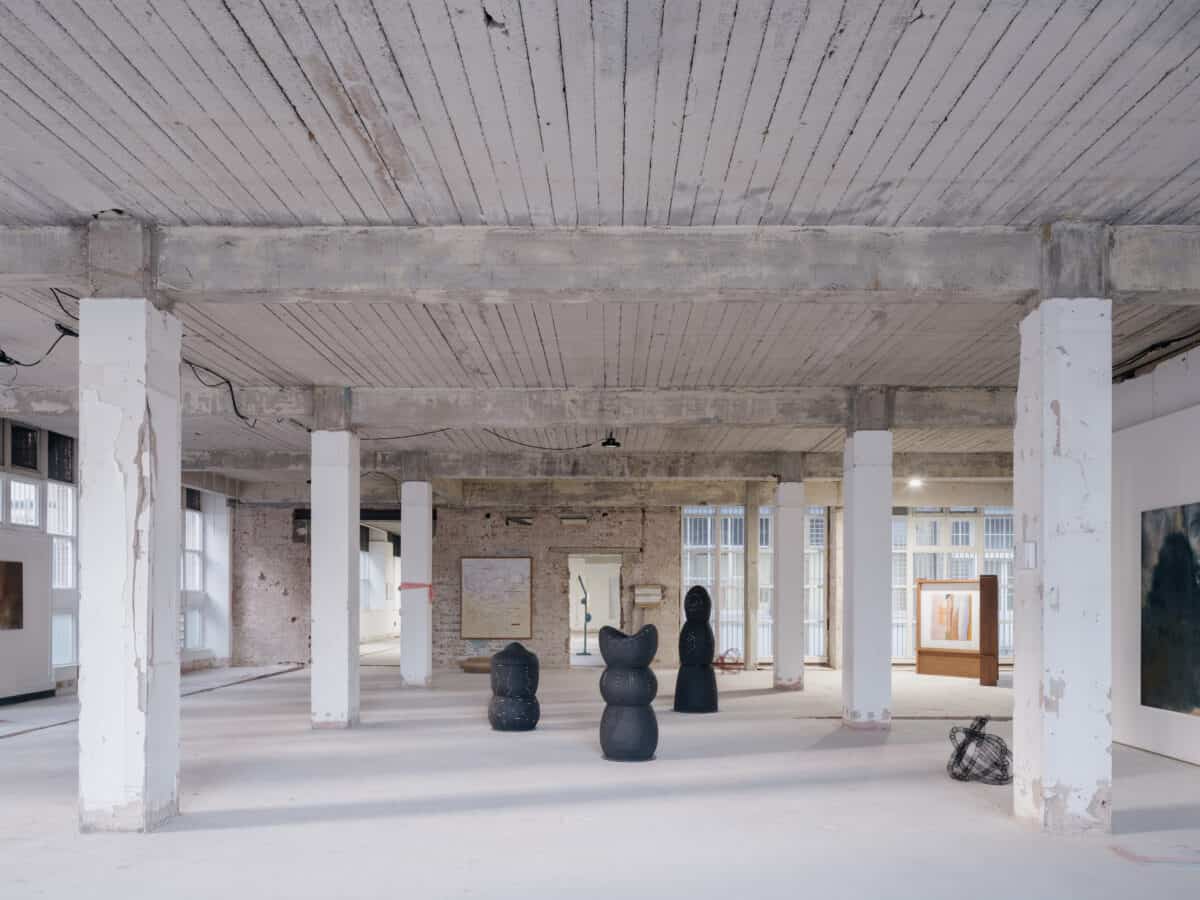 LUMA, is a monumental collaborative exhibition in the heart of London, bringing together art, design, architecture and music around AORA's core tenets of calm and wellbeing. An active exhibition, it is curated by Jenn Ellis and brings together the works of 20 international artists and designers in collaboration with seven leading global galleries and private supporters.
Across sculpture, painting and installation, LUMA, sheds light on the ebb and flow of structural pause and flux and is accompanied by a public programme comprising performances and talks. The moment is presented in partnership with Kinrise set across 8,000 sq ft of their Silbury + East site, two historic warehouses of Old Street, soon to be renovated into a contemporary workspace later on this year. In dialogue with Silbury + East's state between construction and development, LUMA ultimately addresses transition, unpacking its environmental, physical and emotional associations.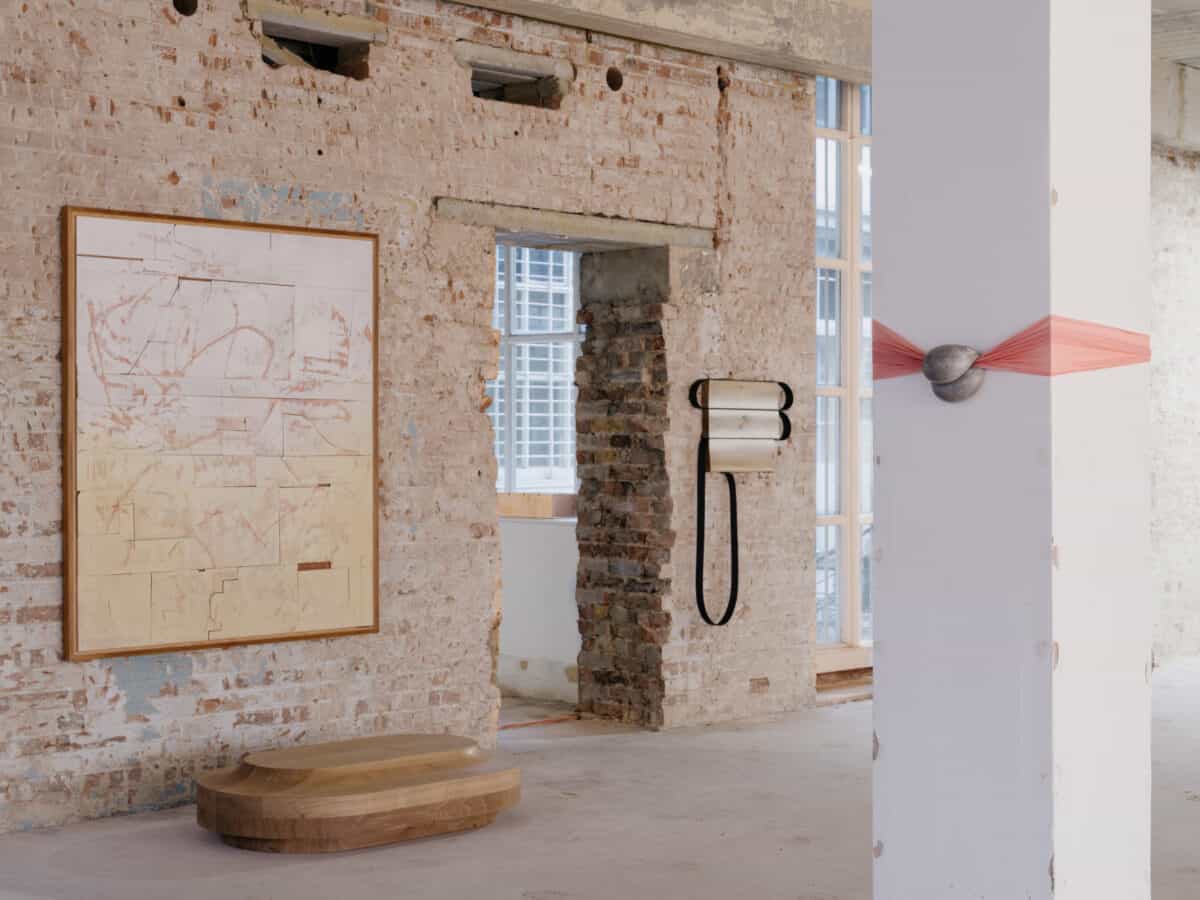 In a first instance, we're invited to engage with notions of the environment. Contemplating nature and its vivacity are the luscious paintings by Ana Benavides and Beatrice Hasell-McCosh, as well as the delicate drawings by Gregory Hodge, each presenting different geographical contexts and flora. Reflecting on earth's relationship with humanity and vice versa, Lucia Pizzani invites us through her totemic structures to engage with the shifts in our spirituality and attunement to nature, a tension that is also addressed by Zoë Marden's subaquatic ceramics. Addressing the environment through the lens of societal structures, Oren Pinhassi presents several sculptures from 'The Crowd', which question how our constructed frameworks govern yet divide us as individuals. Similarly contemplating the self and our systems, whether inherited or self-defined, are the installations by Yeni Mao. Taking a more architectural approach to our surroundings and reflecting on trace and instance are Laura Gannon's works, which address structural power and meticulous control. Permeating throughout LUMA is equally a sense of physicality. The works by Adeline de Monseignat relate to a sense of touch, sight and movement while the pieces by Andrea V Wright, in their voluptuous drapery and overlay, seem to emphasise contact and skin. Delicacy and presence is conveyed by Jodie Carey's works, which further highlight the act of trace, while our relationship with the ground and sense of gravity is explored through Benni Allan's 'Low Collection'. Alexandra Searle's interventions defy expectations of weight exploring levity, push and pull while a sense of structural play is also explored through Alexandre Canonico's sculptural work. Contemplating surfaces, the works of David Murphy play with the textures of material and how they engage with space, a sensibility that is equally conveyed by Tim Ralston's work through its layering and seeming evocation of patina.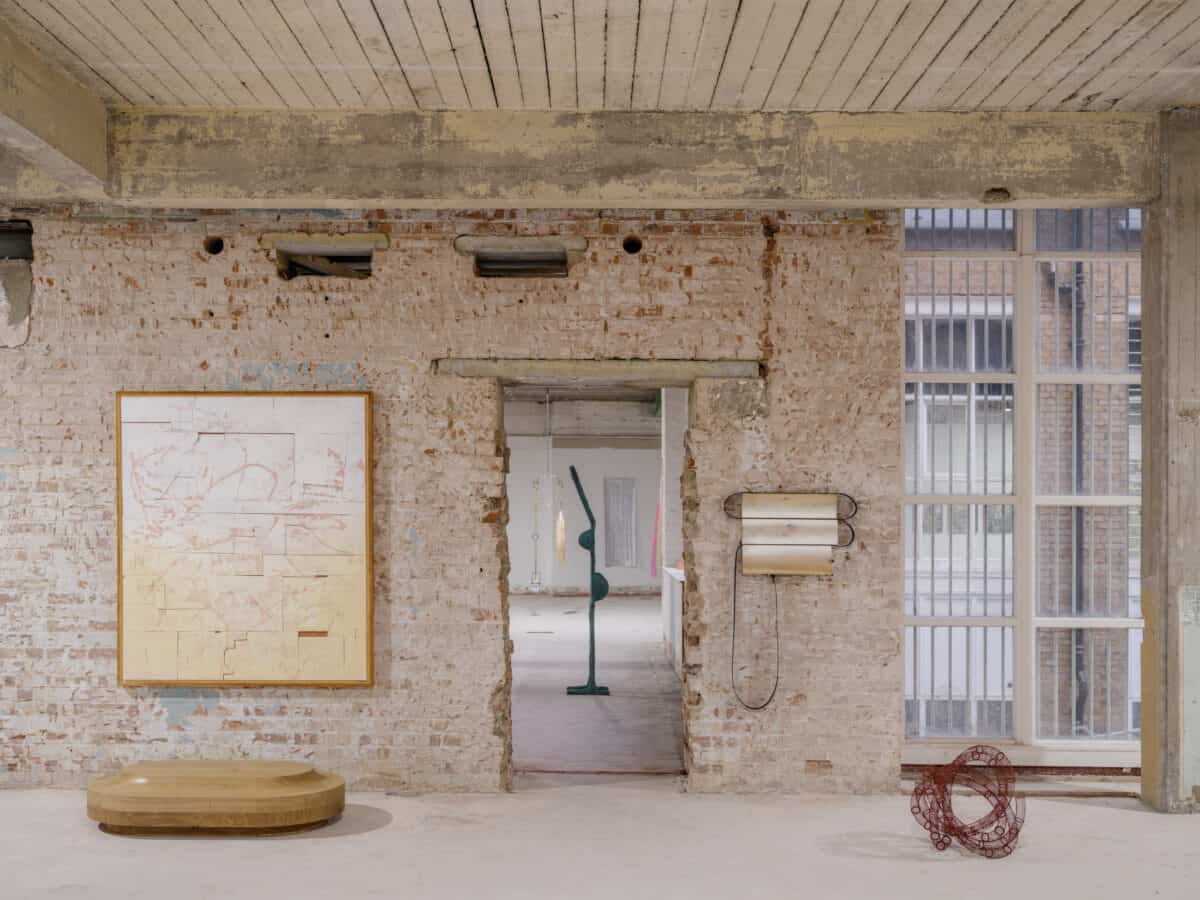 LUMA also considers the relationship between transition and emotion. Dawn Ng's 'Into Air' works, from photography to video, express the passing of time as a shape, colour and form through the ultimate ephemeral material that is ice. Through layers of tone and portraying different states of existence, Ng's works convey a spectrum of sentiments, a sense that is also felt in the painting works by Anna Blom that combine painterly application with a relinquishment to environmental intervention. Combining colour with feeling are the painterly installations by Mit Jai Inn, which grounded in buddhism relate to the giving and receiving of energy. Exploring catharism and bodily movement is the painting work by Gregory Hodge, a relationship that is tied back to a sense of urban place, an approach which is equally conveyed in Alexandre Canonico's painting work. With a greater focus on expression, Ross Taylor's painting has a hint of figuration, seemingly revealing yet veiling a theatre of emotions.
Ultimately, LUMA addresses the in-between and calmly unveils its tension points. Creating a dialogue with a building in flux at a global moment of great change, the group exhibition points to humanising commonalities amidst pluralistic responses to what surrounds us, how we physically engage and what we feel.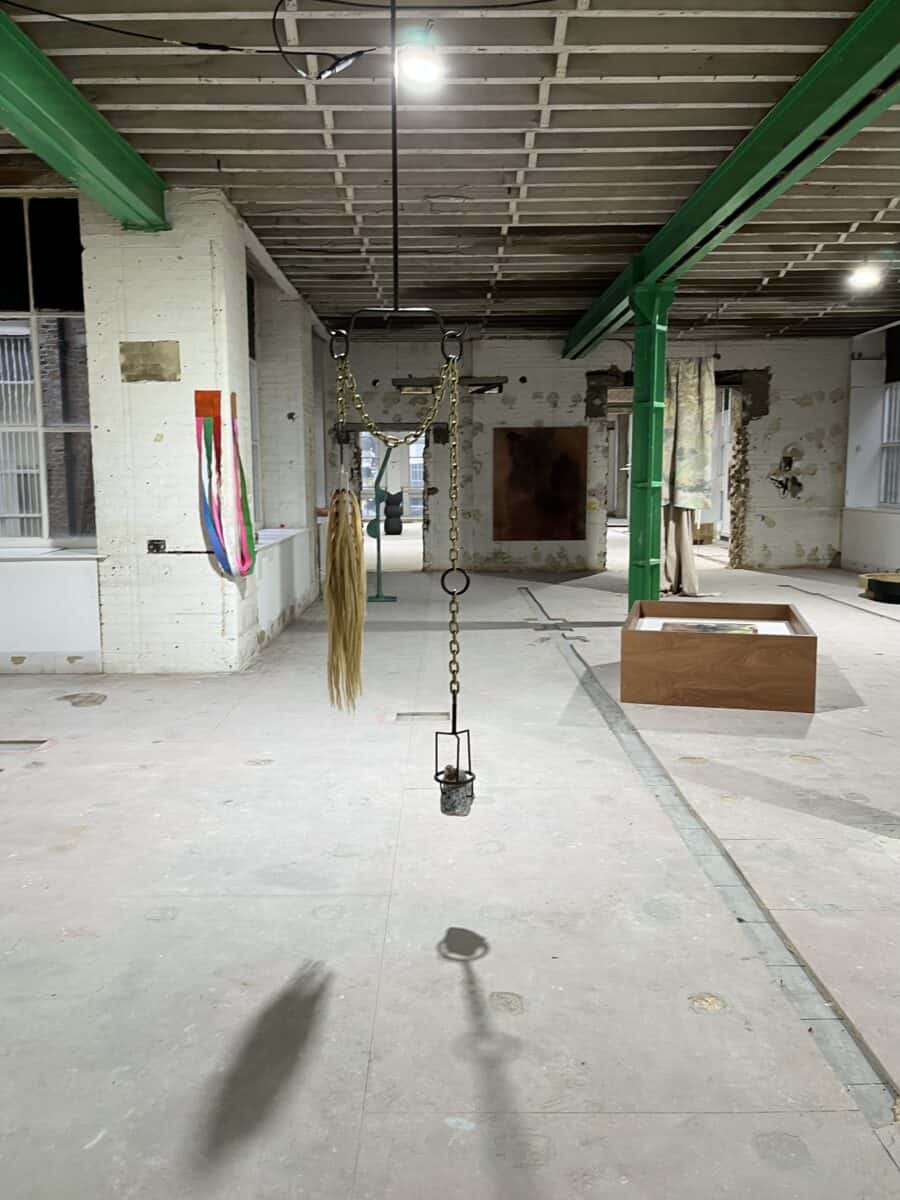 Presented by AORA In partnership with Kinrise Curated by Jenn Ellis Jan 27th – Feb 26th, 2023,
Opening Reception: Jan 26th, 5-8PM Silbury + East, 49 East Road, N1 6AH

Artists: Benni Allan, Ana Benavides, Anna Blom, Alexandre Canonico, Jodie Carey, Laura Gannon, Beatrice Hasell-McCosh, Gregory Hodge, Mit Jai Inn, Yeni Mao, Zoë Marden, Adeline de Monseignat, David Murphy, Dawn Ng, Oren Pinhassi, Lucia Pizzani, Tim Ralston, Alexandra Searle, Ross Taylor, Andrea V Wright. Collaborators: Edel Assanti, Brooke Benington, Béton Brut, Kate MacGarry, Knotenpunkt Silverlens, Sullivan+Strumpf, Paterson Zevi Production and Exhibition Design: Apsara Studio, EBBA
About
Jenn Ellis FRSA is a curator, founder and patron from Switzerland, Colombia and the UK based in London via Hong Kong. Passionate about the considered meeting of art, space and context, she has built over the last decade meaningful projects and connections between artists, galleries and institutions globally. As the founder of curatorial studio APSARA, she has conceived projects with international galleries and museums such as Silverlens, Sullivan+Strumpf, Lehmann Maupin, Tate that have been featured in the Art Newspaper to Vogue. Jenn is equally the co-founder of acclaimed platform AORA, which combines art, architecture and music to instil a sense of calm and wellbeing. Jenn co-hosts podcast Between Two Curators, lectures at various institutions, collects contemporary art, is a Tate Young Patrons Ambassador and sits on the council of Chisenhale Gallery. jennellis.com
AORA is an acclaimed virtual to physical platform and vibrant community pioneering a culture of care. At the heart of AORA is the curated meeting of art, architecture and music to instil a sense of calm and wellbeing. 'The Space for your Senses', AORA has welcomed over 70,000 people globally since June 2020 to experience its architect-built and curator-led virtual gallery, discover artwork and be a part of its thriving and engaged global network of artists, galleries, curators, collectors, designers, creatives and more. AORA has been featured in the Evening Standard, Frame Magazine, Wallpaper, The Art Newspaper, amongst others. Aoraspace.com
APSARA is a global curatorial studio led by a sensitivity for art, space and context with a specialism in making truly meaningful projects and connections happen. Founded by curator, patron and speaker Jenn Ellis, with over a decade of industry experience from Hong Kong to London to Geneva to New York, APSARA works with leading artists, galleries, collectors and institutions around the world on special projects, strategy and collection-building. With a belief that art is one of the most empathetic yet critical mediums by which one can communicate about topics, APSARA's thoughtful and innovative projects have been featured in Art Review, The Art Newspaper, Artnet, Artsy, ARTnews, Vogue, amongst others. Gallery and institutional collaborations include Silverlens, Lehmann Maupin, Yorkshire Sculpture Park, Hayward Gallery and Tate. APSARA, with its curatorial grounding and international expertise, is passionate about creating long-term sensitive dialogue, across regions, mediums and disciplines. Apsarastudio.co.uk
EBBA are an ambitious architecture and design practice, making buildings, places, objects and furniture through an investigative and hands-on approach. At the forefront is a focus on making spaces that reflect particular poetic and material qualities that can carry meaning and can have a direct emotional effect on the users. Their work is defined by functional and elegantly crafted responses that employ inventive solutions to complex situations, always striving to test materials, construction techniques, proportion and form. EBBA deliver projects ranging from buildings and residential schemes, through to installations, exhibitions and set design with recently completed commissions in the cultural & arts, retail and education sectors. Widely exhibited and with growing recognition the studio was recently awarded the coveted Young Architect of the Year award, as well as being featured in Wallpaper Magazine highlighting the next generation of architects with a special issue titled 'Ground Breakers'. eb-ba.co
Categories
Tags