Iyvone Khoo's work transforms perceptions, instilling new ways of looking at everyday objects, daily activities and situations. In an effort to transform preconceived ideas, her work is a means to experience alternative perspectives or illuminate a thing in an unexpected manner. Sometimes disorientating, as two perspectives are offered simultaneously, the works always strive to open out experience to give greater insight.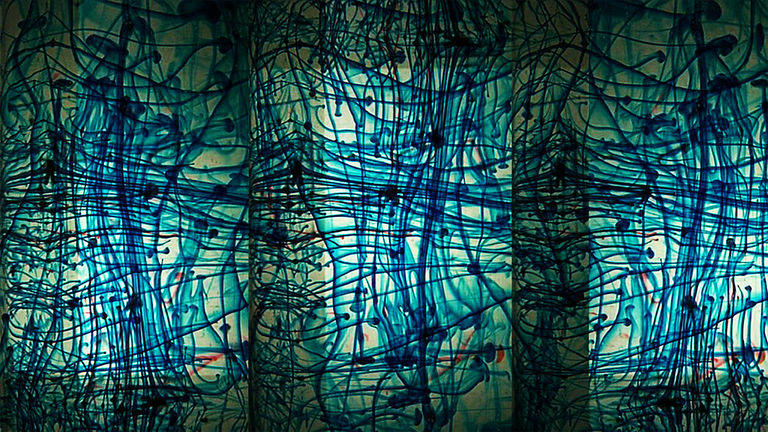 Liminality
New video works capture glimpses of experiences in a playful investigation, works directed by events, places and people with the position of the video cameras taking on a 'functional' role, exploring relationships between how we see and what we think we see. In these works the camera becomes the artist's surrogate eyes and the investigations have expanded out into photography, sculpture and installation.
Throughout the works, light becomes a form of paint, space an extension of the canvas and the video camera as a polymorphic visual tool – all in an effort to capture fleeting moments which cannot be absorbed in detail as they are lived, and to use this documentation to understand experience. Again, this at first disorientates, the dual perspective often employed giving way to a kind of information overload, which once processed and mapped by the viewer, gives a shape to the experience which could not grasped as lived.
Luminosa
In a recent interview with Jotta.com, Khoo discussed the influences of her native Singapore on her work, and her gratitude at having grown up within such a diverse cultural environment. Of Singapore's mark on her work, she identifies "a wide range of cultural, spiritual, architectural and natural influences". She goes on to detail how, from an early age she enjoyed drawing her surroundings, frequently visiting the Singapore Botanical Garden and photographing old derelict buildings as a source of inspiration for drawings and paintings. This influence has collided with her recent experiences in London, where she feels her work has "matured and shifted to encompass the wide variety of cultural differences and life experiences… [it] has moved into examining and embarking on an introspective journey into fundamental human conditions." Here, then, is the glimpses of experiences from alternative perspectives, one Singaporean, one an experience of an artist reaching maturity in London, two glimpses of lived experience which meet in the work of Iyvone Khoo.
Future Map 11 opens on January 12th at the Zabludowicz Collection and will showcase the best talent from 2011 University of the Arts degree shows, as selected by a guest panel of industry leaders. 30 creative talents for the future will form the exhibition, with one winning the Zabludowicz Future Map Prize.
Categories
Tags