Tabish Khan the @LondonArtCritic picks his favourite exhibitions to see right now in London, all with immersive elements. Each one comes with a concise review to help you decide whether it's for you. Those looking for more exhibitions should check out his top 5 museum shows where all but one remain open.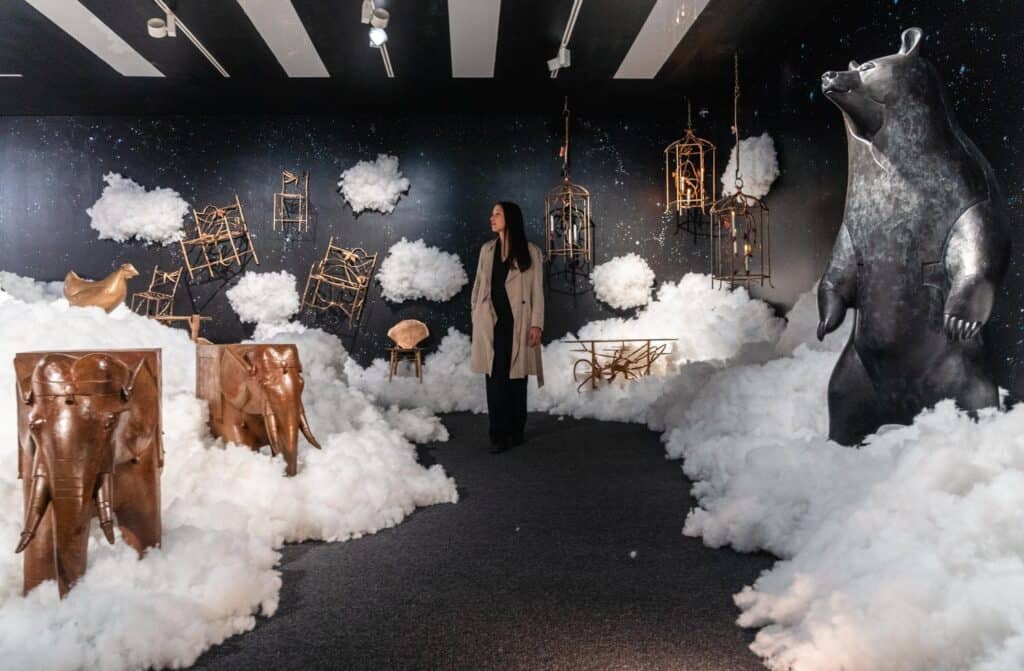 A hippopotamus bathtub, a grasshopper to hold your drinks and sheep to sit on — welcome to the wonderful world of Francois-Xavier and Claude Lalanne – with an excellent selection of their works across two gallery spaces. At Ben Brown it's night time among the clouds where a bed appears to float, and across the road Claridge's art space it's a bigger and brighter space with a lot more works to see. Until 29 July.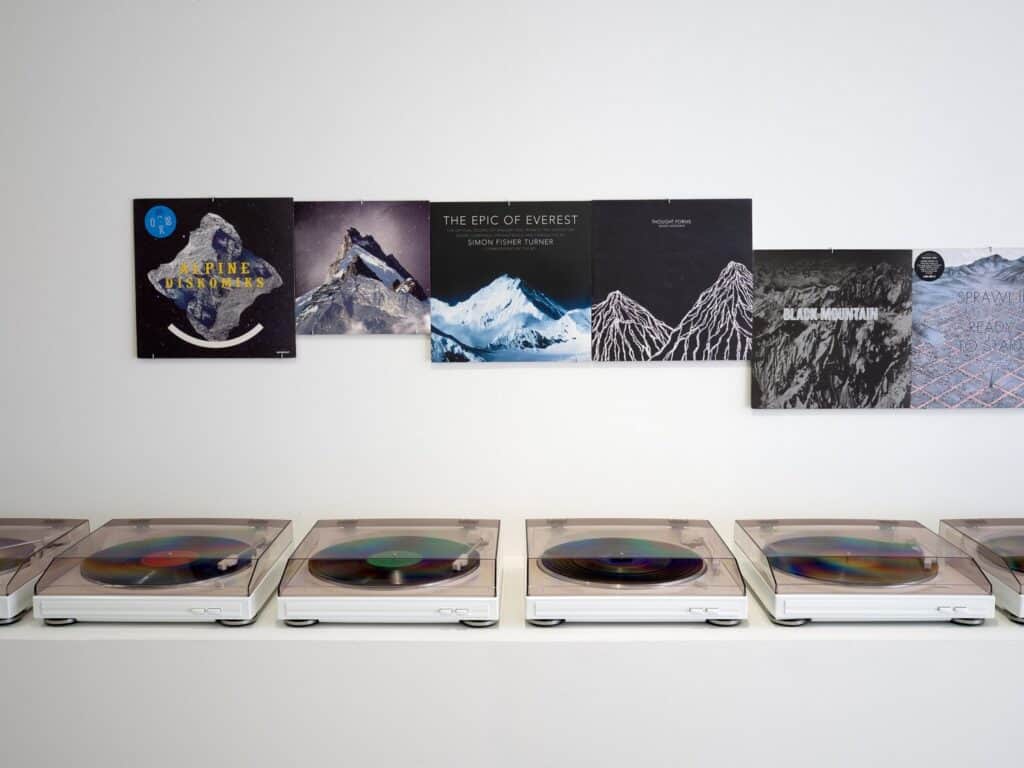 Different genres of music are united by mountains on their album covers and it starts off serene enough before they start playing and layering on top of one another and reach an intense crescendo. The mountain and circular theme is recreated downstairs in a hypnotic video where snow ploughs create grooves in the snow like those on vinyl. Until 25 June.
Sit back, close your eyes and prepare for one trippy experience as the dreamachine uses sounds and pulses of light to create patterns behind your eyelids so it feels like you're hallucinating. It's extremely intense and you'll either find it relaxing or maybe anxiety inducing – either way it's an unforgettable experience that I highly recommend to those that are up to it. Until 24 July, pre-booking recommended.
Our lives are being shaped by machines, and some are convinced they will eventually take over. This group show is all about what that means both now and in the future through sculpture, video and most unsettling of all a fluorescent belly that you can place on your own stomach that will vibrate and make strange noises. Until 17 July
Limbs extending from a cart, hanging severed heads with tongues sticking out and a working fountain, are all part of this colourful and contorted exhibition by Candida Powell-Williams across both gallery spaces in the park. It's big, brash and playful. Until 26 June.
All images copyright gallery and artist. Les Lalanne photo: Jeff Moore. Parafin photo: Peter Mallett. Dreamachine photo: David Levene. Among the Machines photo: Tim Bowditch.
Categories
Tags