Delving into the collected artist profiles and works hosted over on The Other Art Fair website is exciting. There's a real sense of the anticipation of discovery about the process of reading unassuming profiles sat alongside intriguing works.
Emma Kemp's profile is one which epitomises what is so exciting about what The Other Art Fair is doing. At a time when every second show / fair / platform seems to be "nurturing young emerging talent", there is something charmingly engaging about the genuine nurturing The Other Art Fair seems to be doing. By all accounts I am going to enjoy Emma Kemp's work. The key thing here? Those accounts are not a polished press release listing, in impenetrable 'artspeak' endless influences that the artist blends / calls upon / subverts, no, the "accounts" in Emma Kemp's case are a small, teasing selection of photographs, paintings and writings that are beautiful in their bewitching ghostly echoes that are immediately evocative of literary and visual references which hang just beyond the specific. Refreshingly, in all that I could find online about Emma, there is no desperate bid to contextualise in the annals of art history, particularly with all the works on The Other Art Fair website being Untitled.
Graduating this year from Central Saint Martin's with a degree in Fine Art, Emma Kemp seems to be a true young emerging artist, whose work intrigues. I can't tell you much more about Emma or her work, reverting back to a specially honed method of investigative journalism (google) turned up very little by way of information, but there have been a number of international group shows. That, and the literary references that seem palpable in some of the photographs are backed with a substantial body of startlingly absorbing art writing. So, all it seems necessary to leave you with two things;
FIRST THINGS FIRST: Emma's work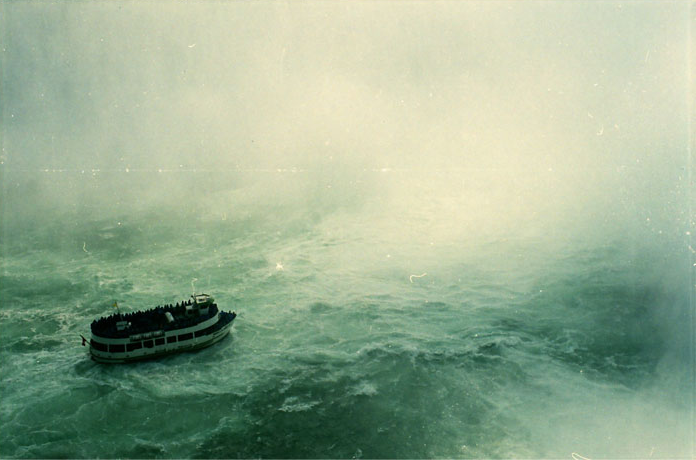 Untitled All original photography made by the artist, printed onto speciality paper and sold in a hand-made, individual frame upon purchase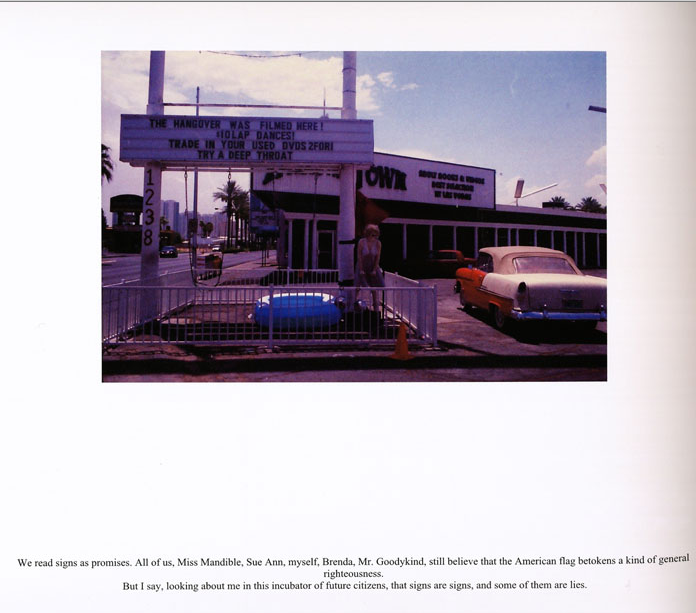 Untitled Printed assemblage of text and image by the artist on speciality paper / 20 x 20 cm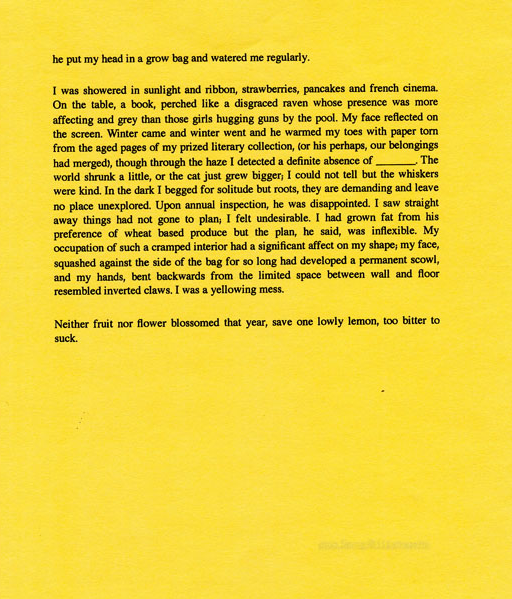 Untitled 500 coloured flyers, each printed with original text by the artist / A5

NUMBER TWO: a strong recommendation that you check out her work and the work of her contemporaries at The Other Art Fair, it's going to be a marvellous way to judge the quality of emerging talent in London, without having to negotiate the vagaries of a press release and hype. Go to The Other Art Fair and go direct to the artist, all 85 of them. FAD readers can get free entry to the The Other Art Fair, which runs from November 24th – 27th by registering here.

Emma Kemp
Education
BA Fine Art | Central Saint Martins College of Art & Design | 2008-11 |
Foundation Degree | Central Saint Martins College of Art & Design | 2007-8
Selected Group Shows
2011 | The Sketchbook Project | USA
2011 | Utopian Arts Fest | Camden, London
2011 | CSM Degree Show | CSM, London
2011 | Jungle City | Edinburgh
2011 | The Elephant Parade Singapore | Two month public exhibition, Singapore
2011 | The Elephant Parade Copenhagen | Two month public exhibition, Copenhagen
2010 | The Elephant Parade London | Two month public exhibition, London
2010 | Scribbles & Murmurs | Rag Factory, London
2010 | SAY WHAT WHEN | London
2010 |The Bunny Show | Rag Factory, London
2009 | Dissociative | Life, London
2009 | Foundling | The Foundry, London
Categories
Tags