The art season is well & truly underway and Frieze week is just around the corner but what are the art fairs you can see in London this October? Below is our choice of six one starting this week and one closing on the 22nd October – have fun.
Minor Attractions 10th Oct 2023- 15th Oct 
Minor Attractions has revealed details of its first edition taking place during Frieze Week.
A non-fair that brings together art, performance, music, and nightlife, this experimental project will operate a week-long exhibition across two different sites in London. MORE
Frieze London 11th Oct 2023 – 15th Oct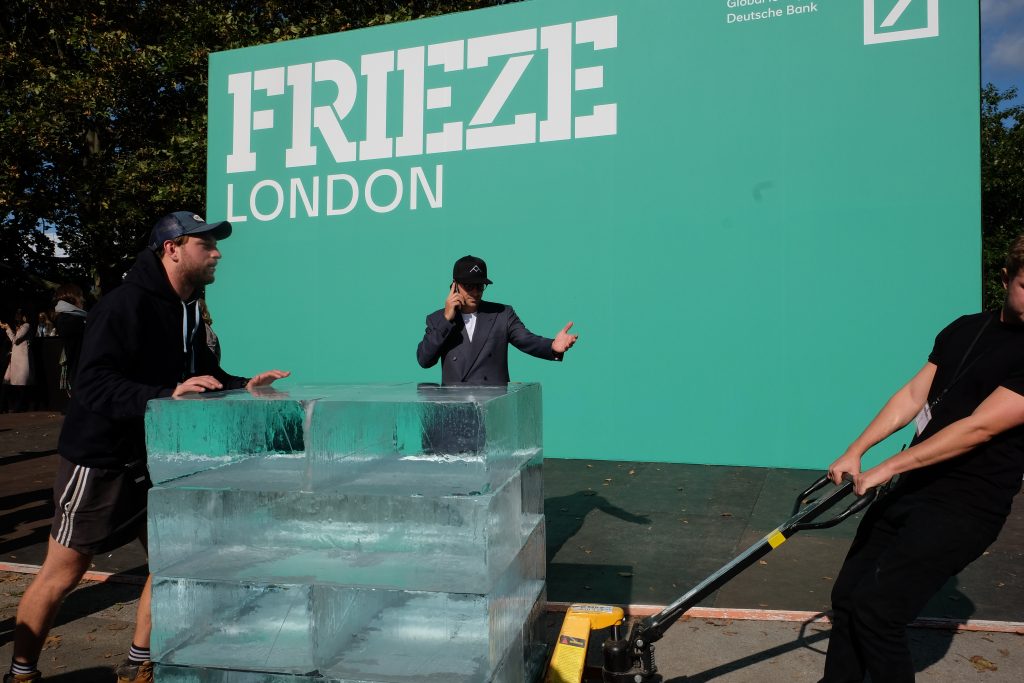 Frieze London celebrates 20 years this October with a dynamic programme of special projects, partnerships and events featuring 160 leading galleries spanning 40 countries, Frieze London 2023 is the most international edition of the fair to date. MORE
Frieze Masters 11th Oct 2023 – 15th Oct
With over 130 participating galleries and led by Nathan Clements-Gillespie, Frieze Masters brings together six millennia of art — from rare antiquities to Old Master paintings to 20th-century masterpieces — creating a destination where visitors can discover art history anew. MORE
The Holy Art Fair 19th – 22nd October
100+ emerging & established artists from multiple countries to showcase their work in The Truman Brewery, London at The Holy Art Fair. Plus cocktails, pastries, hand-poke tattoos! , Installation by PUCK STUDIO, AND guest artists Ahuva Zeloof and Grigoris Arnaoutoglou in person. MORE
1:54 Contemporary African Art Fair 12th – 15th October
Featuring 62 international exhibitors, one-third are from the African continent and 14 galleries will participate at the fair's London edition for the first time. New and returning exhibitors will present over 170 artists working across an array of mediums from painting and sculpture to mixed media and installation. MORE
The Other Art Fair 12th – 15th October
Saatchi Art's The Other Art Fair returns to The Truman Brewery this October, with yet another
dynamic, art-filled line-up. This year the Fair welcomes exclusive guest artists Gods Own
Junkyard, who will bring a Soho-style neon extravaganza to Shoreditch. MORE
Categories
Tags