Today only at The Cob Gallery visitors have the opportunity to meet Walter Hugo, to discuss his current exhibition Developing Shadows.
The exhibition consists of a series of photographic works that push the boundaries of art, photography and science. Self-taught, Walter Hugo creates one-off pieces of art using his individually developed technique, photographic fresco.
The works in this exhibition explore the relationship between artists and their studio, romantically documenting the transformation of studios in East London into residential and commercial spaces.  Walter Hugo aims to preserve all he can of these studios as a tribute to the vibrant art scene of London. Before demolition of his own studio in the East End, Hugo extricated the walls and used these scraps as the surfaces onto which he created his work, creating a sense of the subjects emerging from the shadows of the building.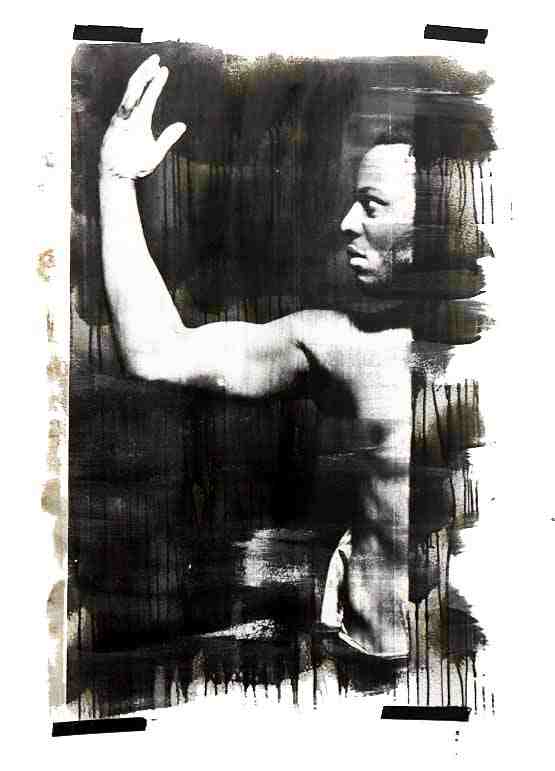 On the 29th September, Hugo shot nudes live in The Cob Gallery to create a triptych, the final piece for the show. The exhibition space was then turned into a darkroom, and the image of the nudes developed directly onto the wall to leave the gallery with its own site-specific and everlasting photographic fresco.
Walter Hugo lives and works in London. A student of physics and geology, he is a self taught artist. For his most recent project 'Reflecting the Bright Lights', he created 50 glass plate portraits of creative luminaries. His next exhibition will be at SHOWstudio in Mayfair.
The exhibition runs until 29th October.
The Cob Gallery
205 Royal College Street, NW1 0SG
About Rachel Bennett