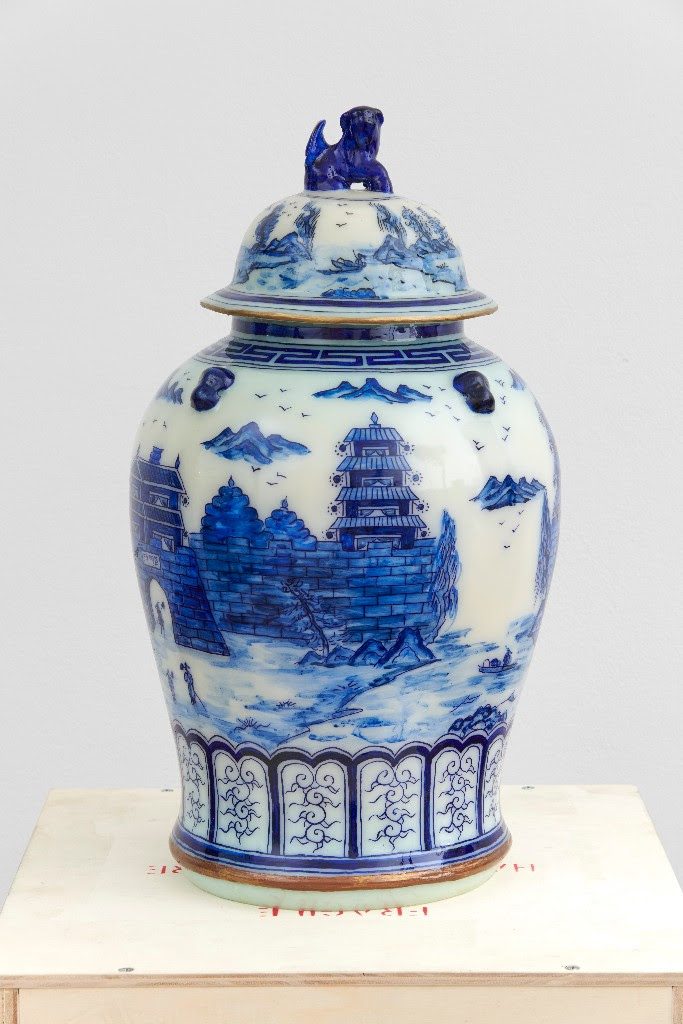 Cob Gallery have collaborated with DSM, to extend their current exhibition NEW WORK MATERIAL to the DSM London flagship store. Meekyoung Shin's Translation series of replica antique Chinese vases made from soap are on display on the ground floor of DSM until 10th August.
Dover Street Market 18-22 Haymarket via Orange St. London SW1Y 4DG
london.doverstreetmarket.com
www.cobgallery.com
About The Artist
Meekyoung Shin (b. 1967) is known for her painstaking replicas of antique Chinese vases, featuring hand-painted warriors and ornately scaled dragons that curl across brilliantly coloured bowls made from soap. Trained in the classical tradition of European sculpture, Shin explores the process of translation and mutation- both literal and figurative- undergone by cultural objects that have been subjected to a change in location.
Translation Vases, Meekyoung Shin's acclaimed long term project running from 1996 to 2012 has exhibited internationally in London, Seoul, Paris, Tokyo and Taipei. The artists special exhibitions include Translation, Korean Ambassador's Residency, London (2011); Translation, Korean Gallery, British Museum, London (2007); and a performance at the British Museum to accompany A Free State- Decibel/Arts Council Conference. The artist has also participated in numerous group shows including Synopticon-Contemporary Chinoiserie, Plymouth Museum, Devon (2012); NyLon, Korean Culture Centre, London/New York (2011); Korean Eye, Museum of Art and Design, New York (2011); Poetry of in Clay: Korean Buncheong Ceramics from Leeum, Asian Art Museum of San Francisco, San Francisco (2011); Art to Wear, Plateau Museum, Seoul (2011); TRA: Edge of Becoming, Palazzo Fortuny, Venice (2011); Fantastic Ordinary, Saatchi Gallery, London (2010); The Alchemists, Edel Assanti Project Space, London (2010); Art Basel, Basel (2009); Armory Show, New York (2009); and Art Basel Miami Beach, Miami (2008).
Categories
Tags