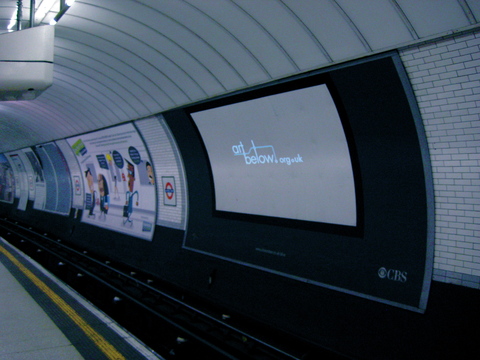 Now live at Liverpool Street's Westbound Central line platform Art Below are showcasing 'Art in Motion'. Using HD digital projectors they are beaming moving image onto 3m x 2.7m screens on the platform wall.
'Art in Motion' explores the process of how different artists create their work. Featuring some fairly extraordinary scenes, for example Francis Terry, an established architectural designer with a passion for classicism spent the whole day treating the wall to some classicist architectural drawing whilst being filmed. This was then cut into a 1 minute superfast movie.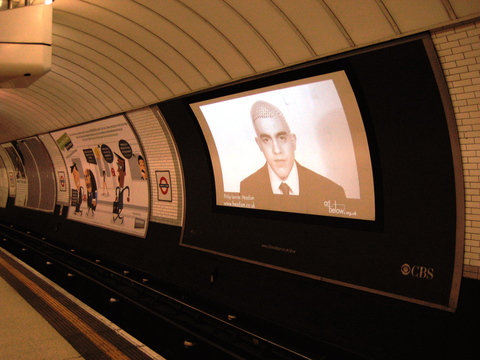 Also featuring in 'Art in Motion' is Remi Kabaka, former drummer and VJ for Gorillaz – He is showing a 30 second taster of his new venture 'BlakkSpring' – 'Watch this sound'
Artist Slinkachu represented by Dont Panic and multi award winning artist Max Hattler represented by Tank.TV are also among artists who are sharing their creative process with London's traveling public now so get down to Liverpool Street Station.
Art In Motion Artists in Full:
Adeline de Monseignat, Benjamin Parks, Daniel Mynard, Janis Milzarajs
Kasia Jagielnicka, Max Hattler (tank.tv), Mayra Magalhaes, Megan McCann
Philip Levine, Schoony, Slinkachu (Don't Panic), The Three Classicists
(Ben Pentreath George Samurez Smith Francis Terry)
Categories
Tags