PayneShurvell presents 'Substance & Accident', a solo exhibition by Dermot O'Brien.
On Show a new large-scale installation in iron and light by Dermot O'Brien, curated by Michael Petry of Museum of Contemporary Art, London. An accompanying exhibition at MOCA will feature '(untitled) Kit', O'Brien's iconic work which will be exhibited for the first time in London.
Dermot O'Brien's work often takes the form of the transformation of
everyday objects into something new, wonderful and often magical.
He uses a visually poetic vocabulary that transcends the intended
function and meaning of both the materials and the object. It is not
simply an inversion but more often a true transformation.
Aristotle proposed the idea of substance and accident and Thomas
Aquinas further developed the idea to incorporate parts of the Catholic Mass. Catholics believe that in their rites, bread and wine are transformed into the actual blood and body of their Christ in a cannibalistic rite. The accidents (the actual bread and wine which is consumed) do not change, but their substance is said to.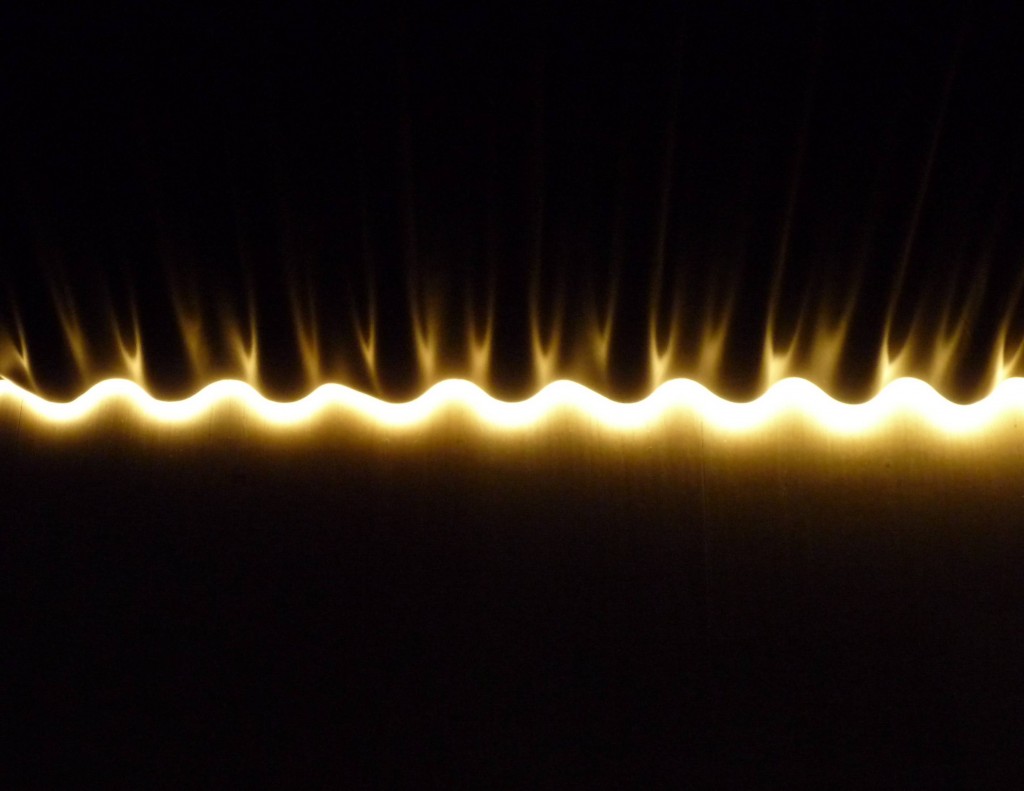 O'Brien acts as the medieval alchemist in an attempt to transform base objects into something of value, corrugated iron becomes a shelter set alight by wit as well as electricity. An instrument for the production
of sound becomes muffled, muted, neutered by flocking, yet is transformed into something that now speaks a different language, just as loudly but as visual noise.
His work intentionally incorporates the most ordinary or utilitarian items, things that are not initially culturally loaded. The work often juxtaposes polar opposites: dark/light, noise/silence.
PayneShurvell will also be showing drawings by O'Brien to accompany the exhibition. MOCA will present a selection of his original working notebooks, which are selected from over a 20-year period.
www.payneshurvell.com
www.mocalondon.co.uk/
Categories
Tags